It is time for another one of my "Love IT" posts.

The 2011 Golden Globe Awards happened last night at the Beverly Hilton Hotel. I missed it because I was at my friend's 18th birthday party. But no worries, that's what the internet is for!!!

"Social Network" won Best Motion Picture. But I really think that Inception should've won it. Who agrees with me?!

Anyways, there were so many beautiful gowns last night. I couldn't pick my most favorite one. I have to say, it was extremely difficult.




Jennifer Lopez

I love the color on her tan skin. But I'm not feeling the poncho effect she went for. Though I love the glitters!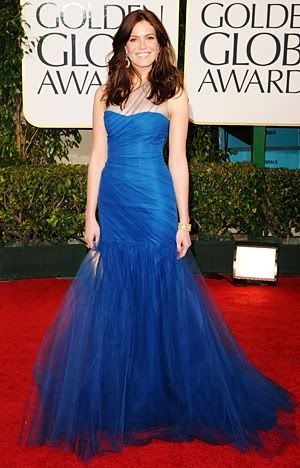 Mandy Moore

LOVE LOVE LOVE the color on her! It's very bright and vibrant. She could've done something a bit better with her hair though.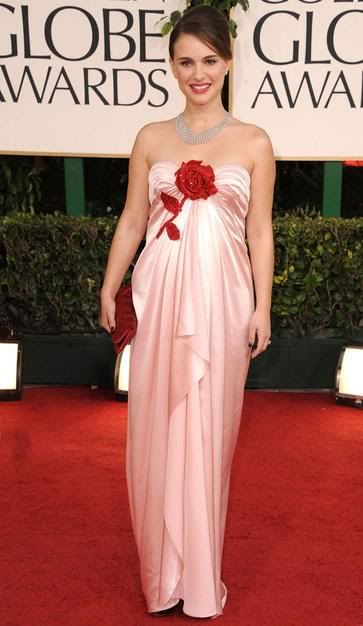 Natalie Portman

Yes, she is pregnant. and yes, the dress does look a little off, especially with the necklace. But who cares? She's glowing and she looks amazingly beautiful!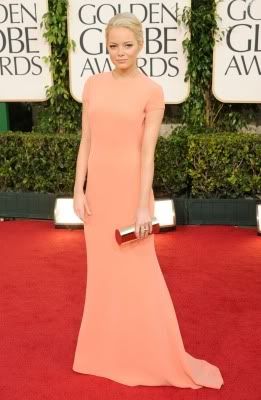 Emma Stone

I LOVE the simplicity of her dress. It goes very well with her new blonde hair. :)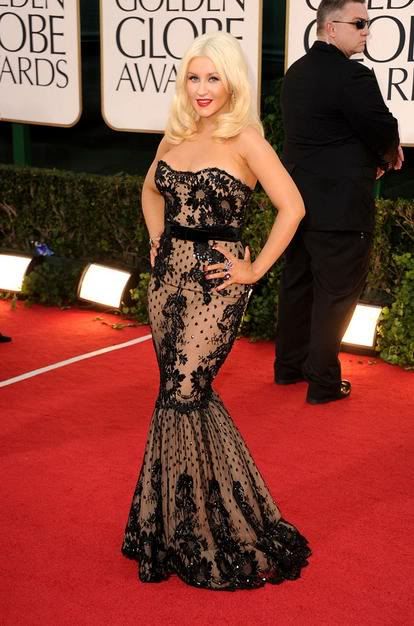 Christina Aguilera

I don't really like her. But I love her dress!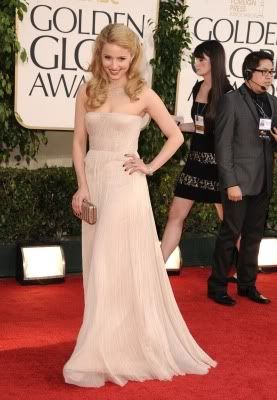 Dianna Argon

I think she is really really pretty!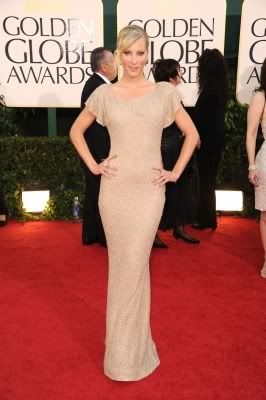 Heather Morris

Great dancer! Great body! Great Dress!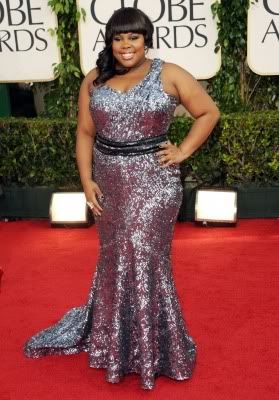 Amber Riley

You know me and my obssession with glitters.
Amber looks amazing.




Julliane Hough

I LOVE the gold accent in her dress!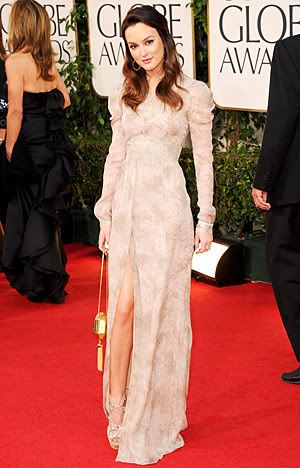 Leighton Meester

She looks like a princess! :D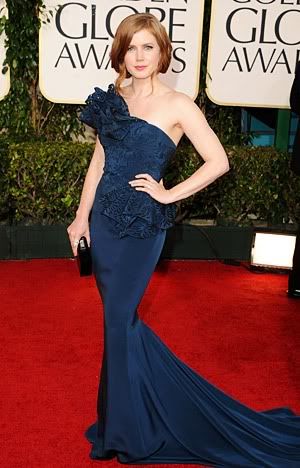 Amy Adams

LOVE IT! enough said.




Sara Hyland

Very simple but elegant! :D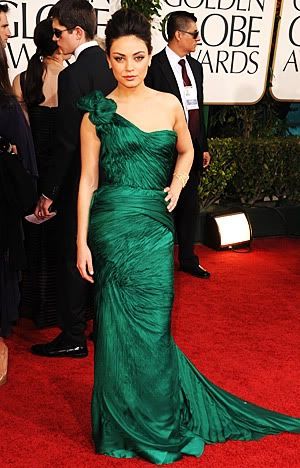 Mila Kunis

I've always loved her. The green color of her gown compliments her dark brown hair really well!




Megan Fox

I love the top part of her dress.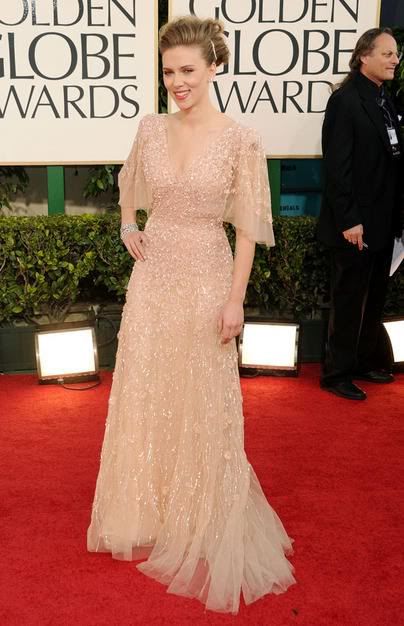 Scarlett Johannson

I have no idea why she would break up with Ryan Reynolds?! Like seriously? He's the sexiest man alive.

But she looked stunning.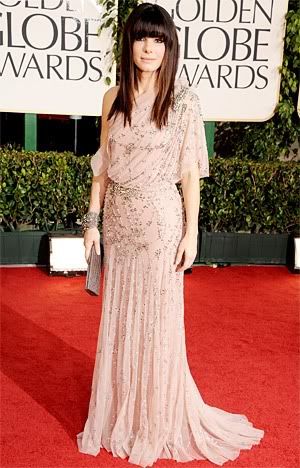 Sandra Bullock

Can't get enough of Sandra Bullock! And her and Ryan Reynolds are supposedly going out now. I say go, go, go. They look very cute together.




Olivia Wilde

I LOVE the puffy-ness of her dress! :D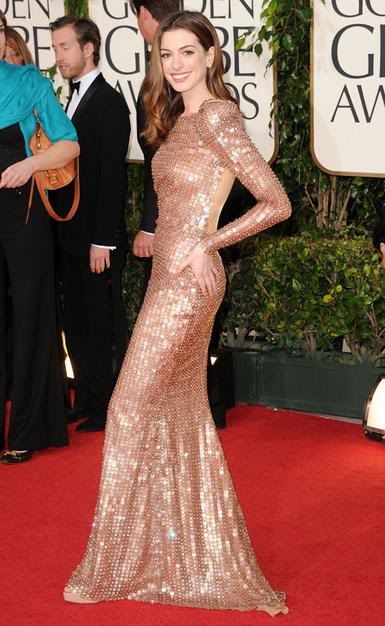 Anne Hathaway

Do I even have to tell you why I LOVE her dress?!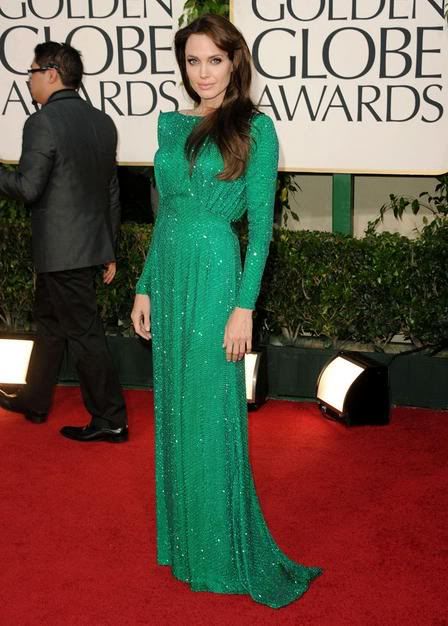 3rd Place: Anglina Jolie

She wore a long sleeved, emerald Atelier Versace gown. OH MY GOSH! This dress is soooooo pretty. I love the emerald color. And it looks even better on Angelina Jolie.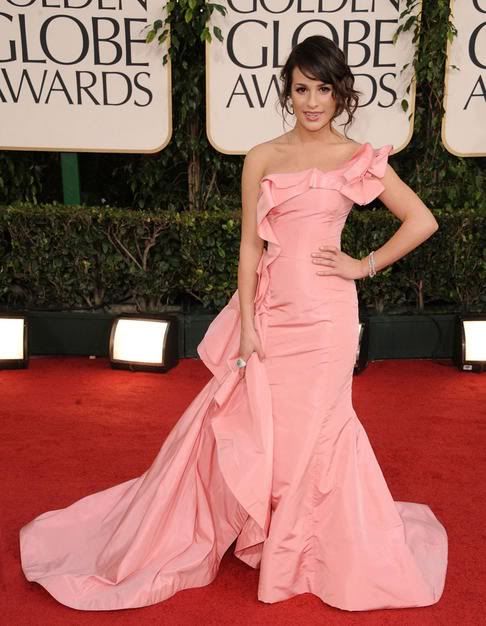 2nd Place: Lea Michele

I know, this gown is nothing compared to the black, strapless Oscar de la Renta gown she wore in the 2010 Golden Globe Awards. But she still looked beautiful in her ruffled, rose colored, one shoulder Oscar de la Renta gown this year.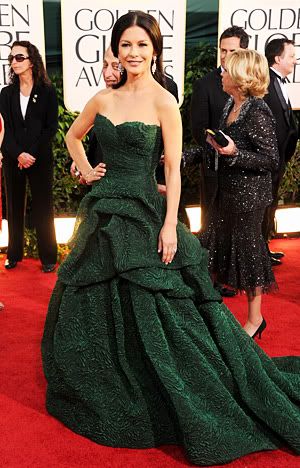 1st Place: Catherine Zeta-Jones

Catherine glittered in her strapless forest green Monique Lhuillier gown. She accessorized it with Van Cleef and Arpels jewelry along with Ferragamo shoes.

This is the most amazing gown I've ever seen. She's definitely the Best Dressed!

I am not going to be doing a "Hate IT" post on this award show. Just because I love almost all of their gowns. :)

What do you think? Why do you think should've been the Best Dressed?!