The 83rd Annual Academy Awards is being held right now at the Kodak Theatre at Los Angeles.

My sisters and I are currently watching it and we were talking about how cool it would be if we actually got invited to the Oscars.

Hey, there's nothing wrong about dreaming right?

Anyways, if you guys are watching it right now, which I am sure you are, you have just seen James Franco dressed as a girl, complete with a gown, heels, and a wig. :D

He's so cute! But let's move on shall we?




Check out the food served during the red carpet.

Chef Wolfgang Puck. It looks very delish!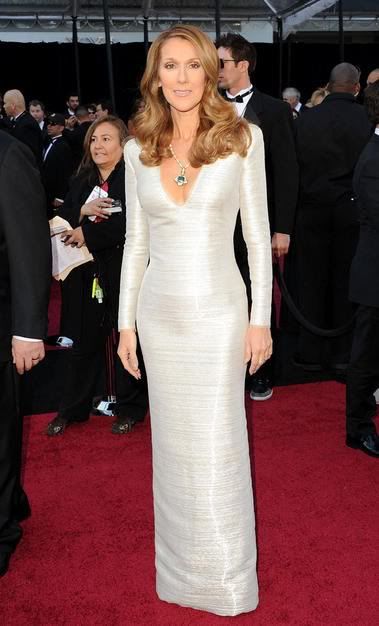 Celine Dion

I love the simplicity of this look.
And she looks great for having given birth four months ago.
I don't know how they do it.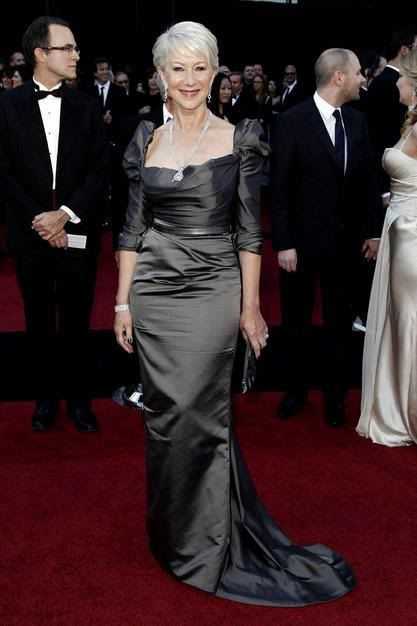 Helen Mirren

She looks like a queen!
The color looks great on her.
I'm loving the puffy sleeves effect.




Producer Lisa Marie

I had to add this on here because I love her gown.
The print is very different. Very unique.
Not digging her hair though.




Nancy O'Dell

I love love love the color of her gown!
She looks very lovely. PERFECT!




Busy Philipps

I remember her from White Chicks and the Made of Honor.

She looks very beautiful.
I am loving her hair and makeup.




Florence Welch

I like the lace material of her dress.
It adds a feminine touch to it.
The light cream, yellow-ish color goes great with her red hair.




Cate Blanchett

Her dress is very very different.
I didn't like it at first because I thought that the pearl detailing looked a bit off. Sort of like a pack of "warts".
But the fit is great on Cate's body. And she looks good in it.
So it is definitely a LOVE.




Jennifer Hudson

I don't really like her. I think she is kind of cocky in a way.
But she looks great, so I love it.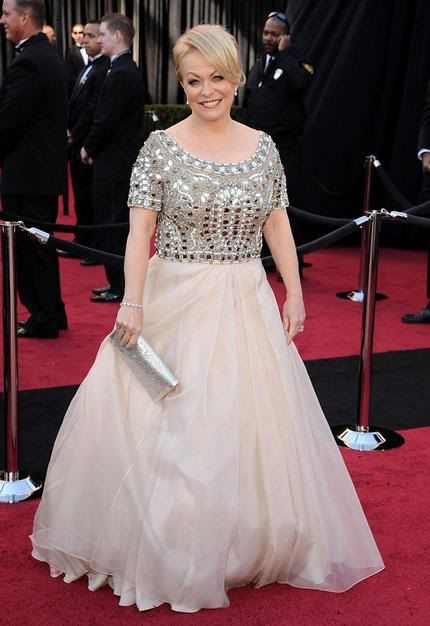 Jacki Weaver

Her dress is so cute! It is something I would pick out.
The only bad thing is that the puffy portion of the dress makes her even more short.




Mandy Moore

One word: STUNNING
She looks soooo gorgeous.
I LOVE everything. The gown. The make up. The hair.
Everything!




Halle Berry

She looks beautiful as always.
Love her gown.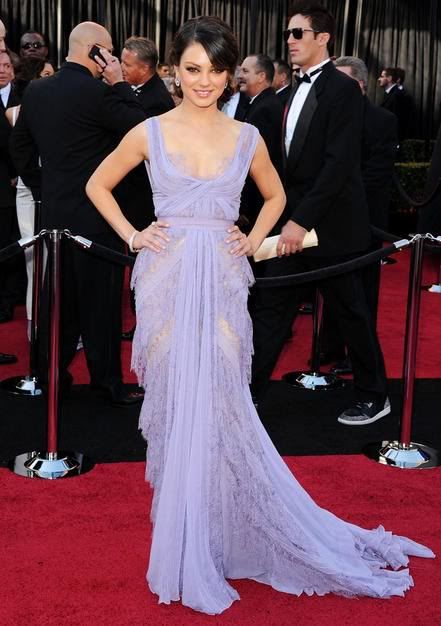 Mila Kunis

AH! I loved the whole ensemble from the moment she stepped out of her car.
Why must she be soooooo pretty?
She's definitely one of the people I look forward to seeing, whenever there is an award show.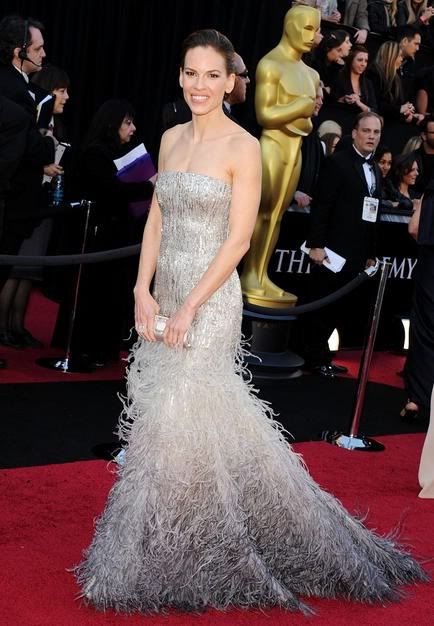 3rd Place: Hillary Swank

She looks stunningly gorgeous in her Gucci Premiere Couture gown.
She paired it with grey platform sandals with crystal heels.

I've always thought that Hillary Swank is so pretty ever since I watched P.S. I Love You. I love this whole ensemble.
She kept it simple by not wearing any accesories. Her gown was the main attraction.




2nd Place: Amy Adams

She works the Red Carpet in her L'Wren Scott sparkly gown paired with Ferragamo black satin shoes. She accessorized it with Cartier emerald and diamond necklace and bracelet. Which by the way costs $1.35 million.
I know right?!

When I was watching the Red Carpet on E News, I did not like this at all.
I mean I LOVED her gown but I thought that her jewelries were a bit off.
But now, looking at the pictures, I actually love it.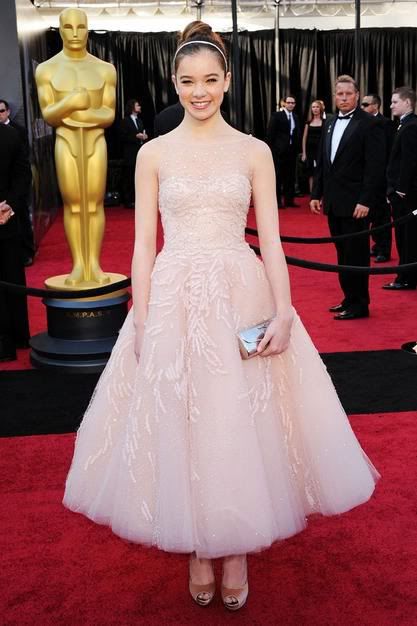 1st Place: Hailee Steinfeld

Hailee Steinfeld is wearing a self-designed Marchesa dress paired with Ferragamo clutch and shoes. She accessorized it with Fred Leighton jewels.

She is so lucky to be at the Academy Awards, especially at the age of 14. That's crazy. She is definitely my pick of the night because just look at her. She looks adorable.
Her dress is very age-appropriate. She's embracing her youth and I wish her more luck on her career. Defintely a PERFECT ENSEMBLE!


What about you?! Who was your pick of the night?