Fashion To Figure is an online store that caters solely to plus-size women's fashion.
They have so many cute clothes and accessories.
Jessica was kind enough to give me the chance to review something from their online store.
Unfortunately, I don't fit into their sizes (otherwise, I would've gotten this one really cute dress).
But I was happy to shop in their accessories section.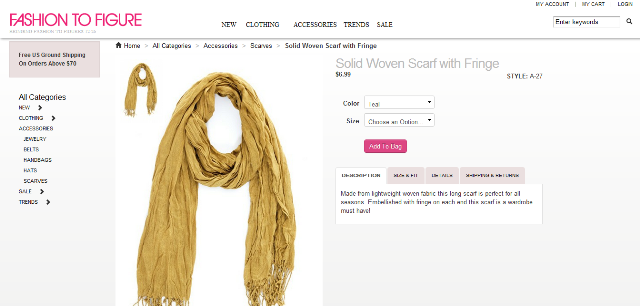 I got the Solid Woven Scarf with Fringe for only $6.99.
I picked the royal blue color because it's so bright and vibrant.
It's also a color that I don't have in my scarves collection.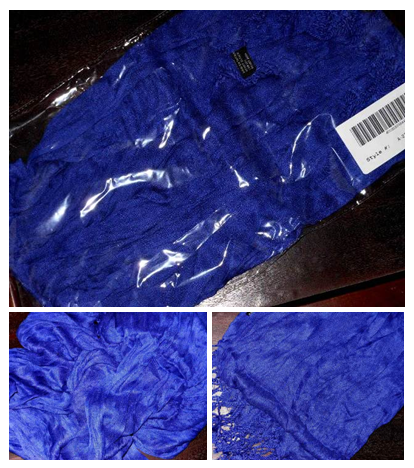 This scarf is very light weight. It's perfect for all seasons -- winter, spring, summer, and fall.
I know it looks kind of velvety in the picture but it's really more sheer in real life.
It's has the wrinkled look to it which I totally love!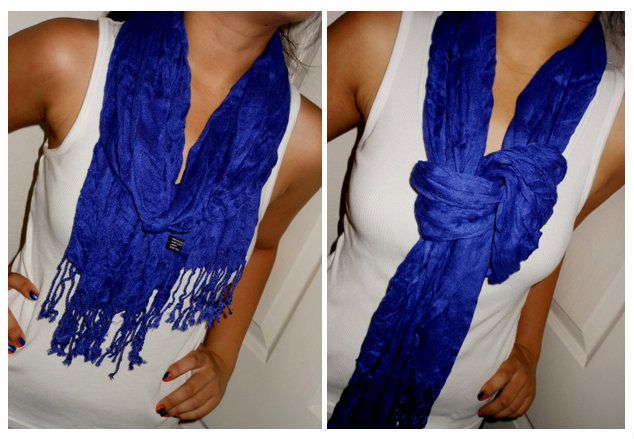 Don't you just love the color?! I love how it just pops against the white.
And it also makes me look sun-kissed. Definitely a plus!
I would wear this with a simple tank and a tribal patterned maxi skirt.
OH, I CAN'T WAIT TO ROCK IT THIS SUMMER!


More to come from Fashion To Figure! Be sure to check them out. :)

Will you be rocking scarves this summer season? I know I will!
TWITTER!
MyLifeAsCarrie