Being a high school student, I usually sleep late and I wake up really early in the morning. Sometimes, I don't have time to really fix myself, so I usually just put on jeans with a t-shirt paired with a cute pair of sneakers, and I'm ready to go:D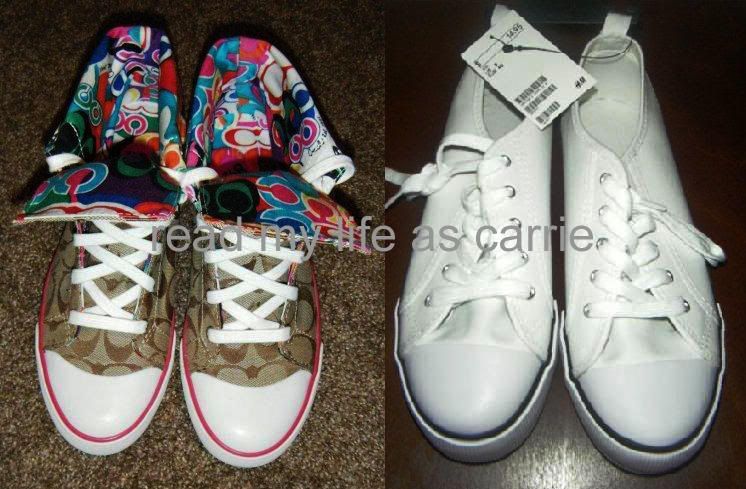 This weekend, I went shopping with my family. And since it's almost time for school again, I had to shop for "school-appropriate" clothes. These are the two sneakers that I bought. I really think they're both cute. I'm so excited to wear them!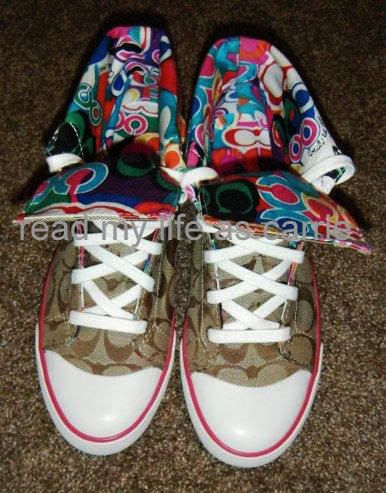 I purchased this Coach sneakers at Marshall's for $70. I fell in love with this pair of shoes the moment I saw them. It's so cute:D
I love how it's extremely colorful. I'll be able to wear these with any colored tees or even tank tops. That's already multiple outfits for school, which is definitely a plus!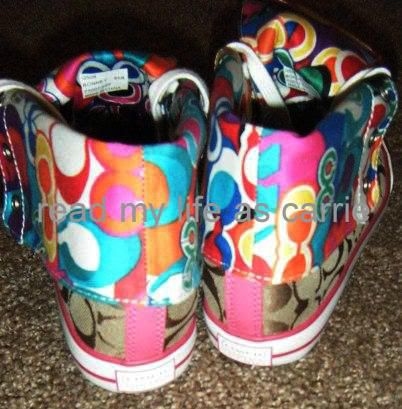 This is how it looks from the back. Cute, huh?

The next shoes that I purchased are these white H&M sneakers. I couldn't decide whether to get the multi-colored one or these plain white ones. I went with these because it can pretty much go with anything. And they were only $14.95.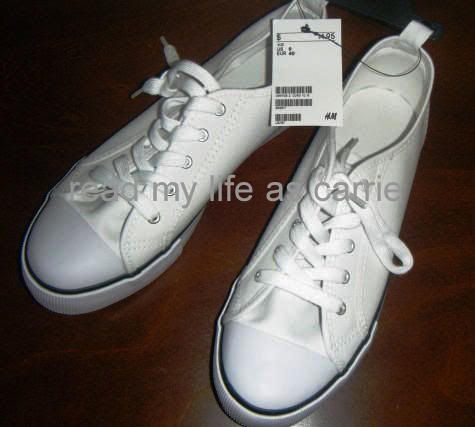 I'm actually thinking of wearing them on the first day of school. I'm going to pair them with my black DKNY jeans and a colored t-shirt. And maybe, I'll accessorize it a little bit:)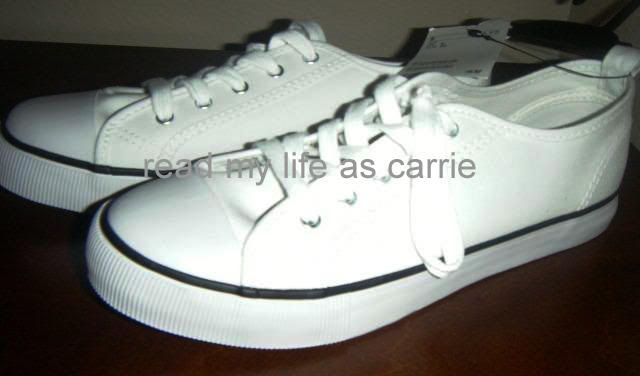 Sneakers are definitely one of the best piece of "clothing" you can buy out there. They can be worn with pretty much everything. And I mean everything: dresses, shorts, skirts, jeans, or even sweats.
I also think that wearing sneakers is a good way to dress down an outfit. If you have a somewhat formal dress and you feel like wearing it on a normal day at the mall, you can pair it up with sneakers and you'll definitely make the whole "get-up" casual!
And let's admit it, sometimes dressing up gets tiring, right? And I'm positive that we all get our lazy days. Well then sneakers is the right shoes for you on those days. Dress them up a little bit, and you'll definitely be looking cute while looking casual:D
What's your favorite pair of sneakers?! Are you into them or not?