It's SPRING BREAK you guysss!!!
This means beach, beach, beach, and more beach... hahaha.

The weather here in LA has been kind of gloomy lately though.
But no worries, that doesn't stop up us California girls from soaking up the sun. (or should I say clouds? haha.)

Here is your guide to the perfect bathing suit this coming summer season...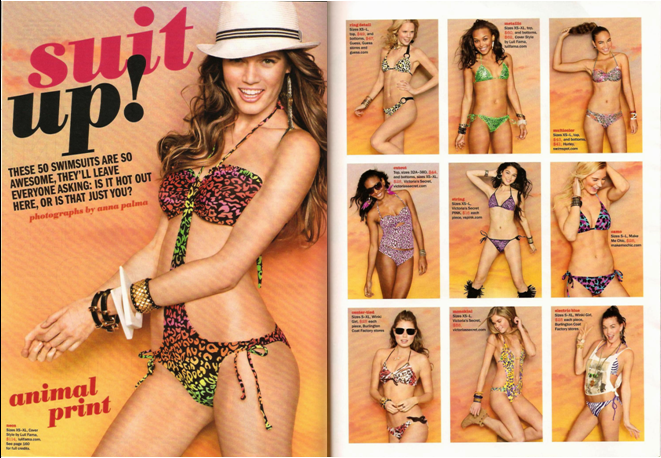 ANIMAL PRINT

My picks: 1, 7, 9
(the big picture is #1)



Monokinis are really in.




It's not fully exposing the stomach which is perfect for me.




I prefer a monokini over a bikini. LOL.




It's not too revealing but it's still sexy.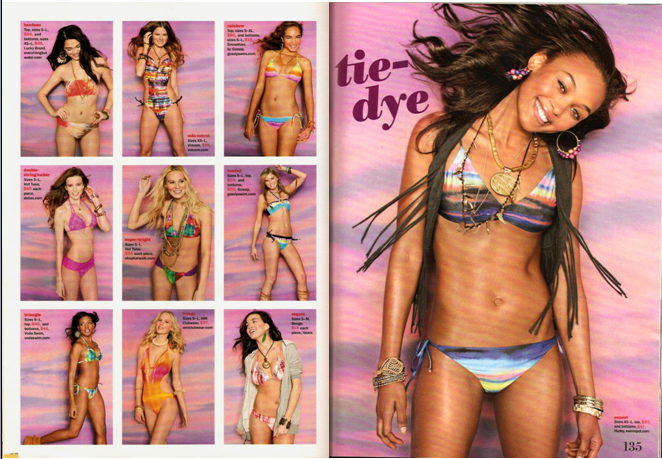 TIE-DYE

My picks: 2, 3, 5, 7
(the big picture is #1)



Bandeau bikinis are really cute too.




It won't leave a weird strap tan line. It's the perfect style to wear if you're tanning.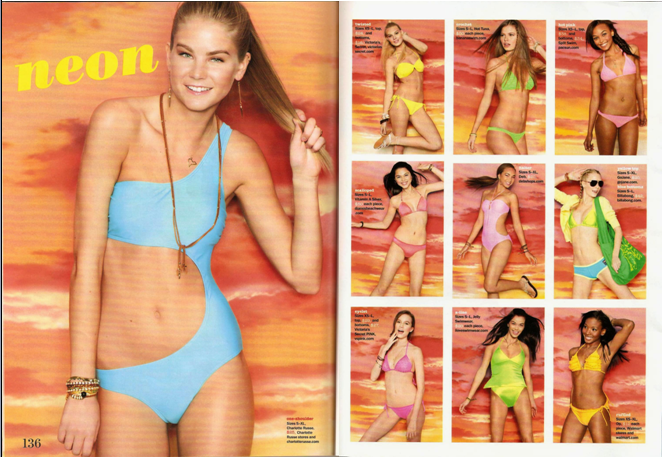 NEON

My picks: 6, 10
(the big picture is #1)



I really like #6. (the pink tube top monokini)




It's cute and girly. I like how it has the cutout on the sides.




I also like the ruffles on the yellow bikini top on #10.




The color's bright and the ruffles adds more girly-ness to the suit.




DOTS

My picks: 1, 6, 7, 10
(the big picture is #1)



Tankinis are also a great alternative to bikinis.




It's perfect for those of you who are a bit conscious and conservative.




You can dress it up with a cute cover up. :D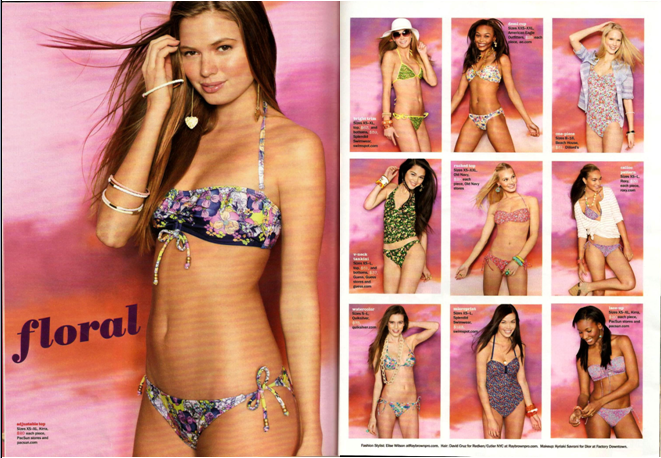 FLORAL

My picks: 1, 4, 9
(the big picture is #1)



Florals are probably one of my favorite prints ever!!!




You can never go wrong with florals. They're fun and lively.




I like to mix & match florals with other patterns..




It just works with absolutely everything.






This summer I think I'm gonna try monokinis. They're cute and they look different.

Where to buy the best swimsuits? Any recommendations?

Which one do you like the best?! Are you a bikini or one-piece kind of gal?
TWITTER!
MyLifeAsCarrie