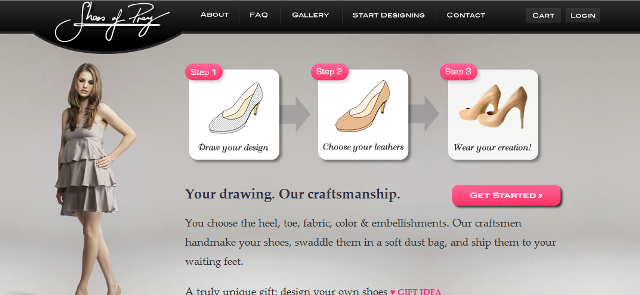 I recently discovered this new cool website:
http://www.shoesofprey.com/
If you love to combine and creat designs, you should definitely check this website out.
You can customize any kind of shoes you want.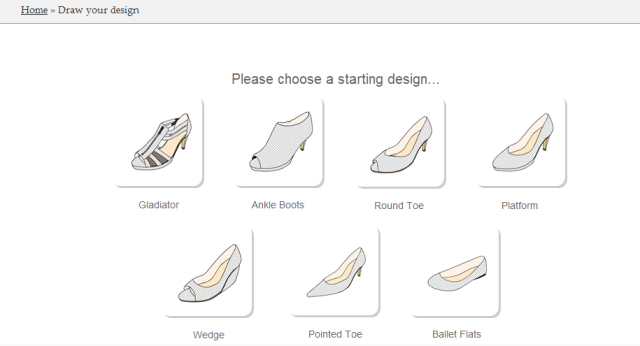 Step 1: Pick which shoe you want.
Gladiator.
Ankle boots.
Round Toe.
Platform. Wedge.
Pointed Toe.
Ballet Flats.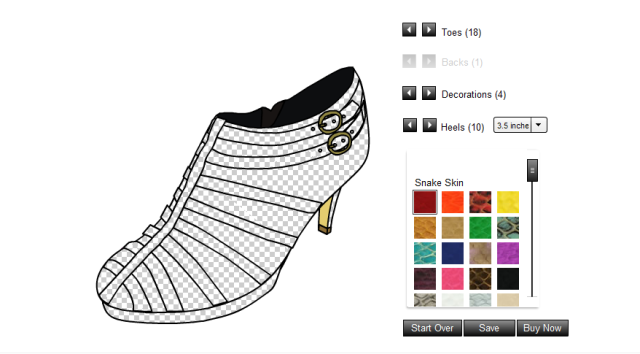 Step 2: Choose which style you want.
I chose ankle boots because I do not own one. And it seemed fun to design.
Step 3: Choose the colors.
You can play around with this.
There are a lot of colors and materials to choose from.
From leather snake skin to Italian silk, everything is there.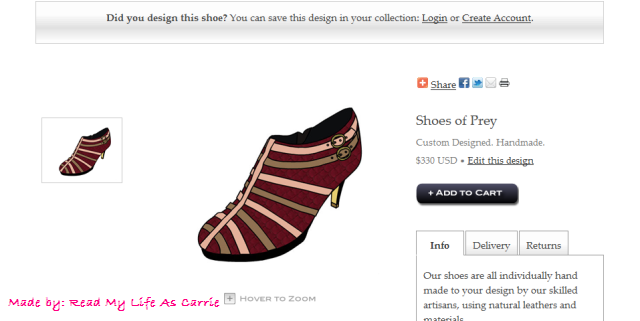 This is my final design. It's very fun and girly. Suitable for me.
As you can see, this retails for $330.
And yes, you may purchase your own design.
HOW COOL IS THAT!!!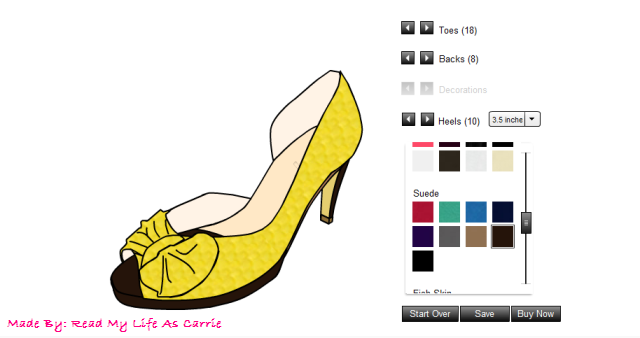 Yellow Snake Skin Platform heels
It retails for $230.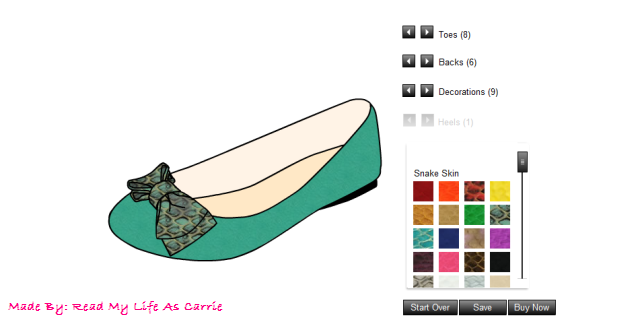 Teal Flats with leopard print bow
Retails for $180.
What are you waiting for?! Go make your own designs.
You never truly know someone until you've walked a mile in his
shoes
.
~Unknown~