Next up on the list is the Benefit Gilded!




Benefit's Gilded Highlighting Pencil.
$20.00

I don't like to wear eyeshadow to school so I use this eyeliner pencil instead.
I love using this in the inner corners of my eyes.
It makes me look wide awake and fresh. This really helps me especially when I just pulled an all-nighter.

It goes on nicely. Extremely easy to apply and very spreadable.
You can use this pretty much on your whole face -- eyes, cheeks, and lips.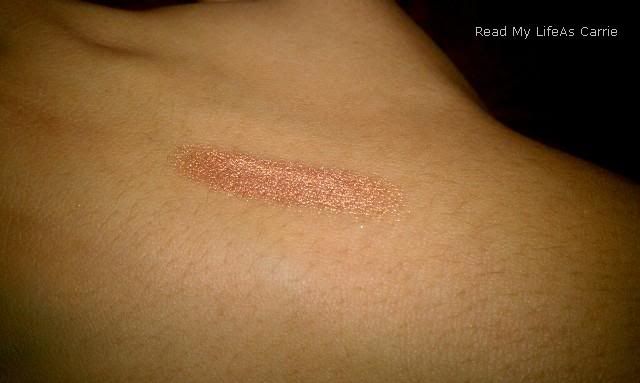 It has a gold, bronze shimmery color.
Its consistency is somewhat creamy which I like.
It makes it easy to apply.

I can spread it all over my eye lids as an eyeshadow, apply it on my tear duct, spread it all over my cheeks, or use it for a little bit of sparkle for my lips along with a light colored lipgloss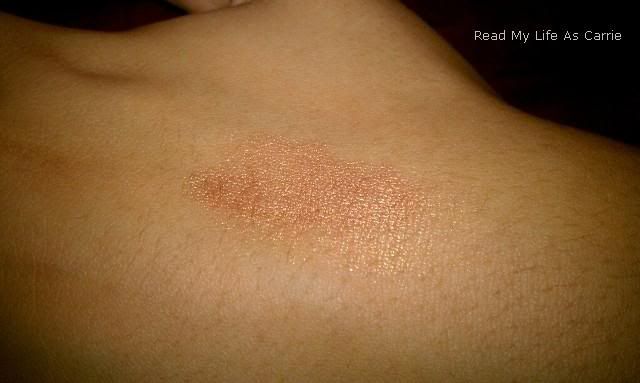 This is what it looks like when it you semi-spread it.
When you use it as an eyeshadow, this is what it looks like.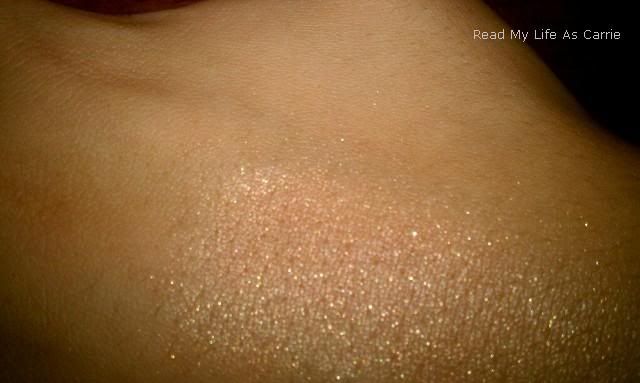 If you decide to use it on your cheeks or lips, this is what it should look like.
Just to add a bit of a sparkle.




This is great for summer.
The contrast against tan skin looks really pretty.
It is a little bit on the pricey side, but it's definitely worth it.
A little goes a long way so this pencil will last you for a long time.


Have you tried Benefit's Gilded Highlighting Pencil? How did you like it?

The most beautiful makeup of a woman is passion. But cosmetics are easier to buy."
~Yves Saint-Laurent
TWITTER!
MyLifeAsCarrie