If you were to ask me, "If you could bring only one makeup with you, what would it be?", I would say "MASCARA!" in a heartbeat.
I don't know why, but I cannot leave the house without putting mascara on.
I guess it's because I'm used to wearing it everyday ever since my freshman year in high school.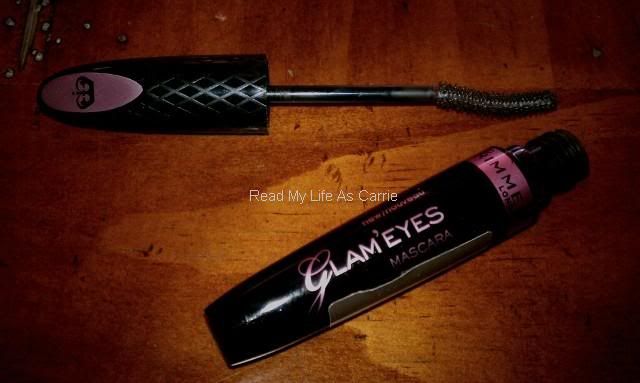 Rimmel Glam Eyes Mascara


$7.29 at Ulta

This mascara is very creamy and smooth to apply.
It definitely does not clump and it separates my eyelashes from each other very well.
It coats very well. It also brightens up my eyes which I need since I don't really get enough sleep. (I HATE HOMEWORK!)
Great packaging. The wand is light and very easy to handle.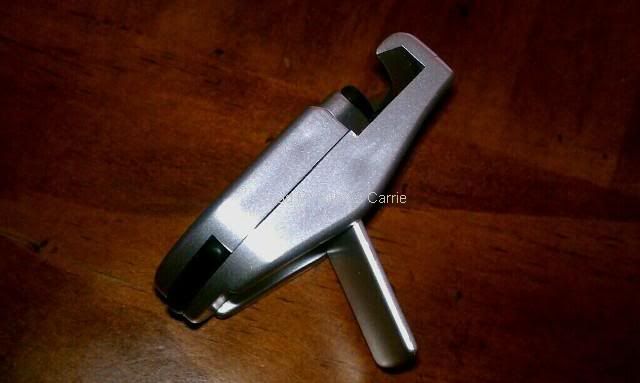 Wet n' Wild eyelash curler
$5.99

This is the eyelash curler that I bring with me to school.
It's tiny so it fits in my makeup bag perfectly.
I like to re-curl my eyelashes in the middle of the day because they tend to straighten out after a few hours.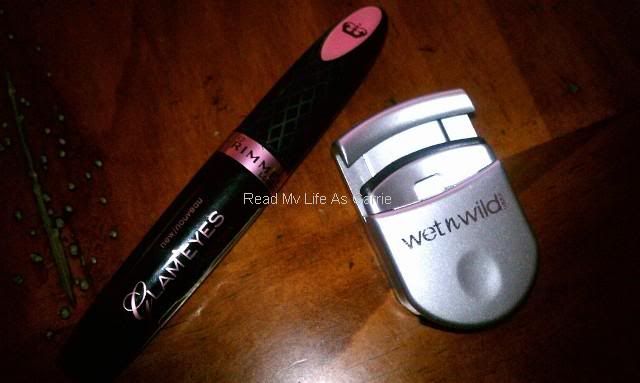 What's your current mascara? Have you ever tried the Rimmel Glam' Eyes Mascara? How did you like it?
TWITTER!
MyLifeAsCarrie