What: The 39th American Music Awards
When: November 20, 2011 at 8:00 pm
Where: The Nokia Theatre in Los Angeles

Let's go see what the celebs wore, shall we?
Here is my LOVE IT post!






Audrina Patridge



So I couldn't really decide if I liked her look or not.
I just think there's something wrong with her dress.
But I do like how she did her hair and makeup.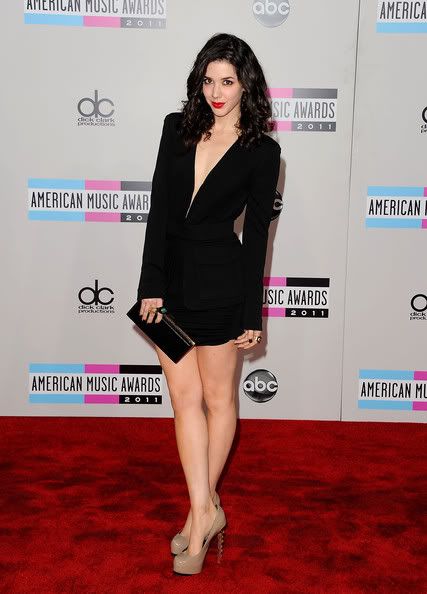 Erica Dasher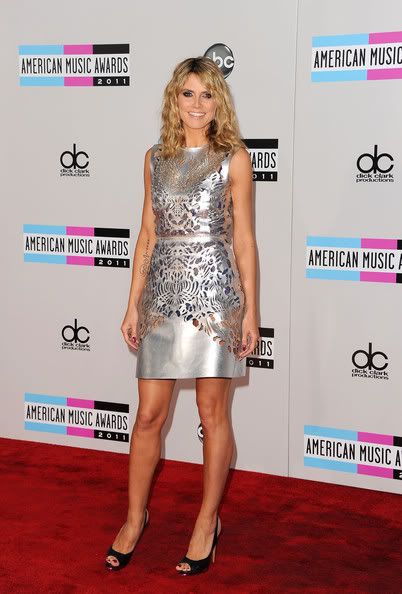 Heidi Klum
Hillary Scott
Jennifer Hudson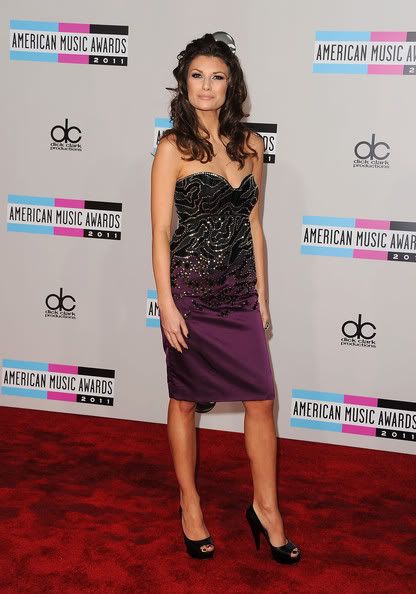 Julia Kurbatova




Julie Bowen



I think this look isn't really appropriate for an award show.
But I do like her dress soooooo...HENCE the 'LOVE IT' post.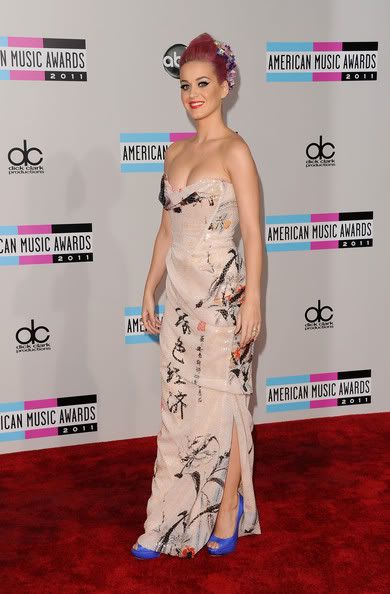 Katy Perry




Sara Ramirez



She looks so sexy!


Vanessa Lachey




Jennifer Morrison



She looks like a Grecian Goddess.
I was a bit disappointed when I found out that they're not going to be showing a new episode of Once Upon A Time tonight. :(






Jenny McCarthy



I really really like this look. It's so simple but you can see the edgy side to it.
I also love her hair and makeup.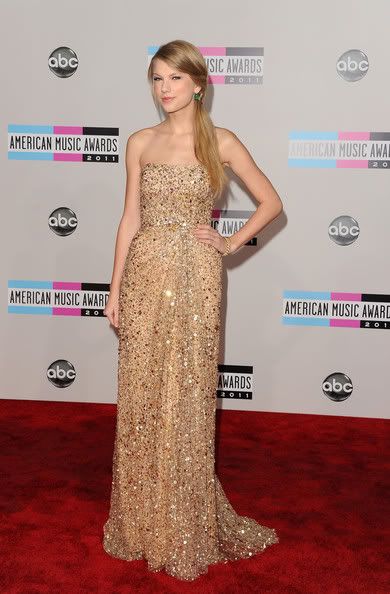 Taylor Swift



My favorite look would probably be Taylor Swift's. I think it was the best look overall even though she did kind of played it safe. I'm just glad that she didn't wear her signature curls.


Who was your favorite look of the night?!
TWITTER!
MyLifeAsCarrie