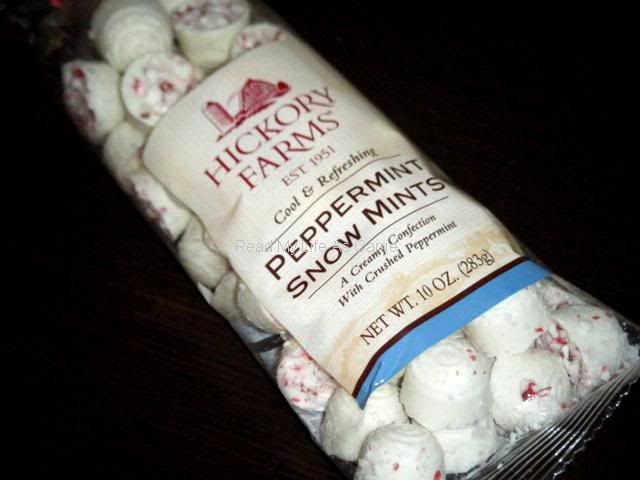 Hickory Farms Peppermint Snow Mints

The scent of sweet mint drifts from the leafy green peppermint plant. Treat yourself to a cool and refreshing candy made from a creamy confection of the finest crushed peppermint. They're yours to enjoy any time you're craving a little something sweet.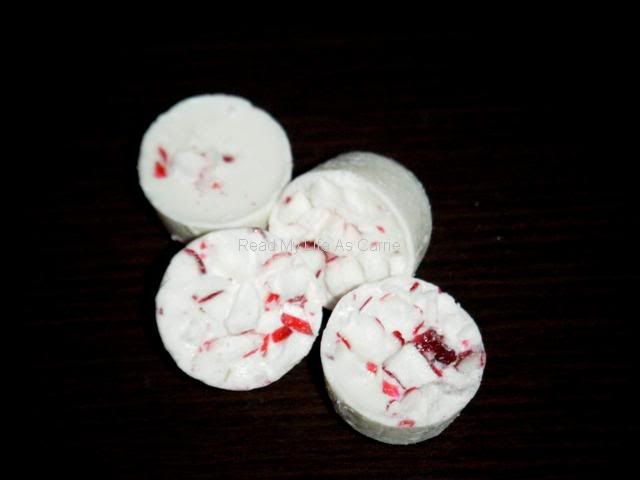 We bought this fantastic chocolate treat from Hickory Farms.
It's white chocolate topped with bits and pieces of mint candy.
It's sooooo delicious. I think it's my new favorite Christmas Candy.
I have to have this every Christmas now. :D
Have you ever tried Peppermint Snow Mints? How was your Christmas?
TWITTER!
MyLifeAsCarrie