Let me share with you guys the newest member of my closet...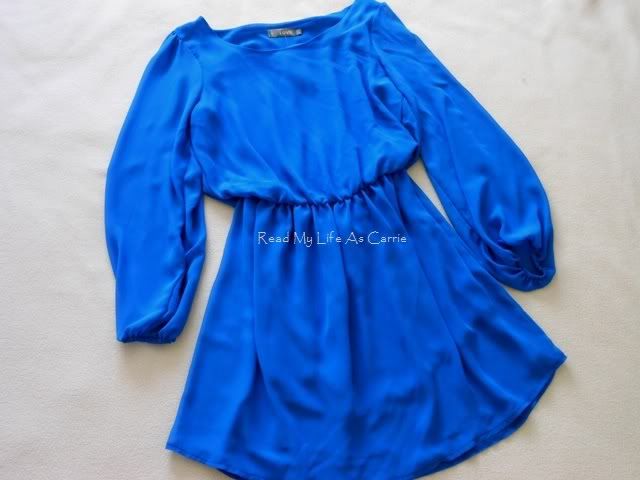 The LOVE Royal Blue Chiffon Long Sleeve Dress from www.inlovewithfashion.com

I love the color of this dress! As you can see, the shade of blue is extremely vibrant.
This my first "little BLUE dress" so it's definitely my new favorite.
It's polyester material feels so soft and smooth on my skin.
The fit is also great! I am a small/medium and this dress fits me like a glove.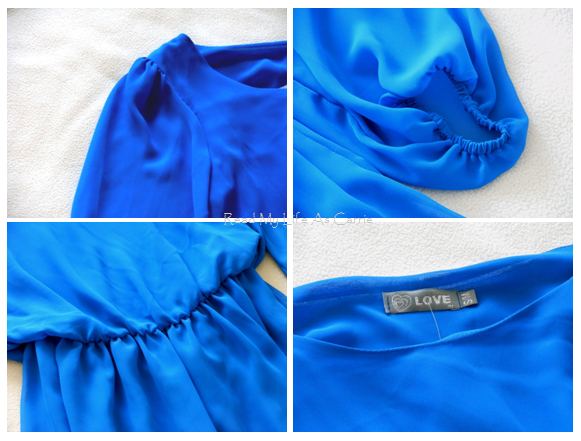 The sleeves are sheer.
It's garterized in the wrist area so it gives the whole "genie" effect to it.
The sleeves are a bit puffy which makes me love it even more!

It also cinches at the waist so it gives me a nice hourglass shape.
It's not too short but not too long either.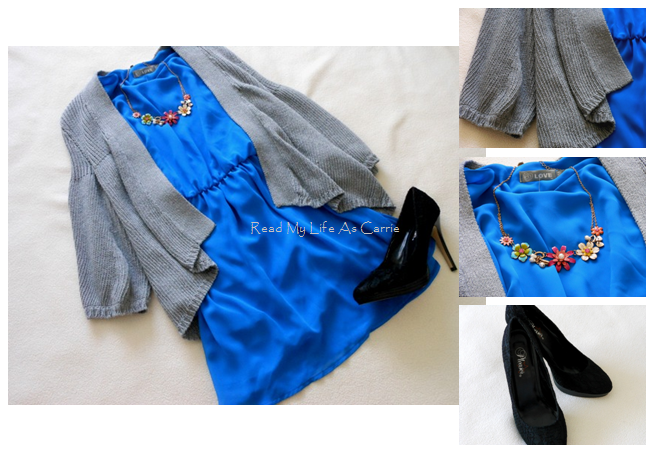 LOVE Royal Blue Chiffon Dress/Forever 21 Gray Knitted Cardigan/Forever 21 Flower necklace/Pleaser Black Lace Pumps



And of course, here's an outfit just for you guys...




I wore a gray knitted cardigan over just because the weather has been really chilly lately.




I wanted a to keep the focus on the dress so I kept the look really simple.




I wore a colorful flower necklace to add more color to the outfit.




Then I just wore my plain lace black heels.




And don't forget to take advantage of the dicount code READMYLIFE20 at www.inlovewithfashion.com.
It expires on April 1, 2012. GO GO GO!


What's your newest addition to your closet?


A woman's dress should be like a barbed-wire fence: serving its purpose without obstructing the view.
~Sophia Loren
TWITTER!
MyLifeAsCarrie