Have you guys heard of the £100 ASOS Blogger Challenge over at
The Discount Coder
blog?
I HAVE!!!

It's such a fun and unique giveaway.
To enter, all you have to do is create a rocking outfit worth £100 or less.
You can use absolutely any item from
www.asos.com
, as long as the whole look sums up to £100 or less.

I admit I had a pretty hard time choosing the items to make my outfit.
I think I was browsing for a good hour and half.
I ended up making 3 full outfits. I couldn't decided which to use so I had to ask my sisters for their opinion.

And we all agreed on this ensemble...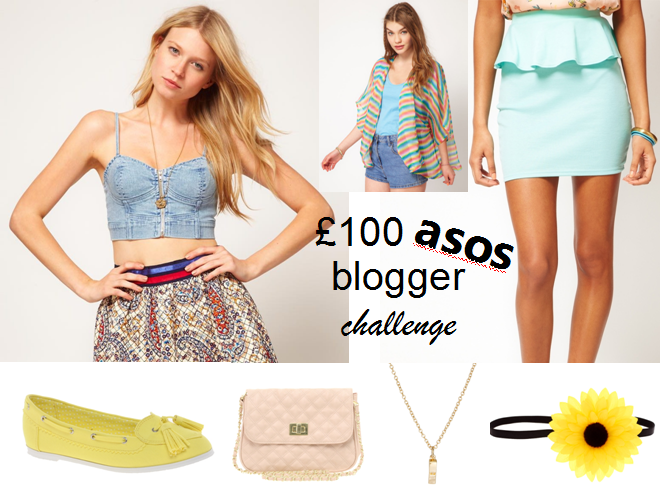 I am a big fan of the bare mid-drift look completed with a bralet paired with a high-waisted bottom.
I also love pastel colors which is why I incorporated it into my look.
This ensemble is girly, edgy, and bohemian all at the same time.


ASOS Denim Bra Top With Love Heart Patch
£25.00

I chose this denim bralet because it can match pretty much anything.
I can also wear it many different ways.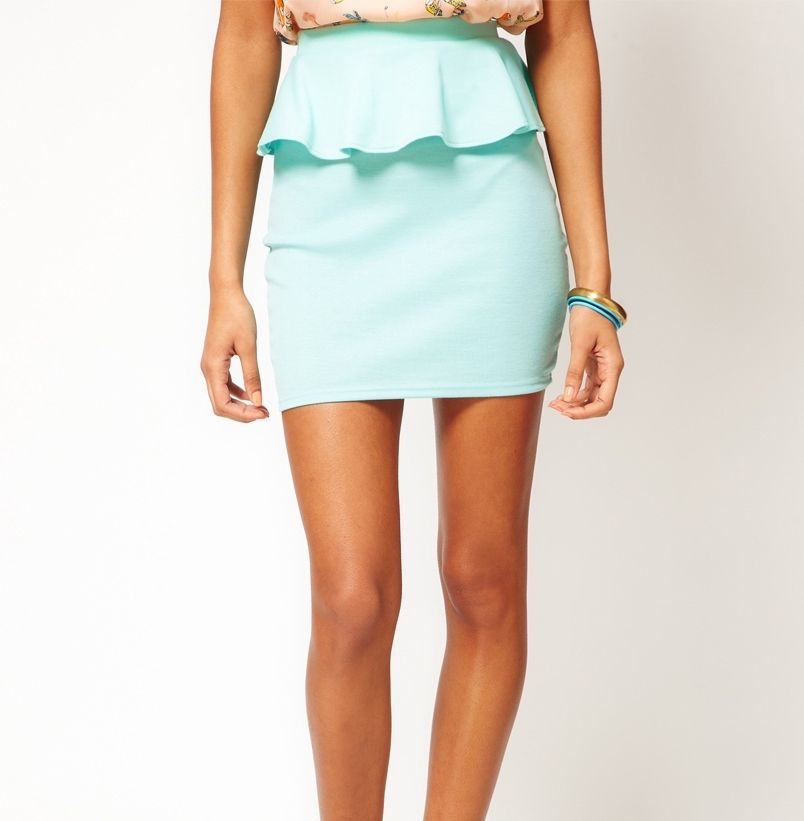 Oh My Love Peplum Mini Skirt
£25.00

I am so fond of the peplum trend.
It's super pretty and elegant which is why I chose this piece.
Mint is the color of the summer and it looks really good with the denim bralet.
It adds feminine touch to the outfit.


Mags & Pye Rainbow Kimono Jacket
£16.50

To add a pop of color in this ensemble, I went for this bright tri-colored kimono cover-up.
I found it in the sale section for only £16.50.
I think it brings the whole outfit together.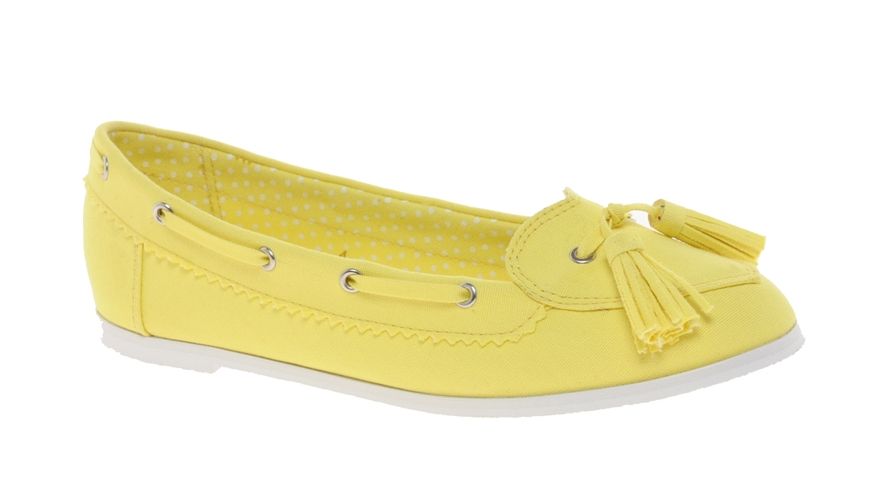 ASOS LOVEBOAT Boat Shoes with Heart Detail
£12.00

For the shoes, I chose this yellow boat shoes.
Since I live in LA, my family and I love to walk around.
So staying comfortable is my number one priority when it comes to dressing up.
This boat shoes is simple but still very cute.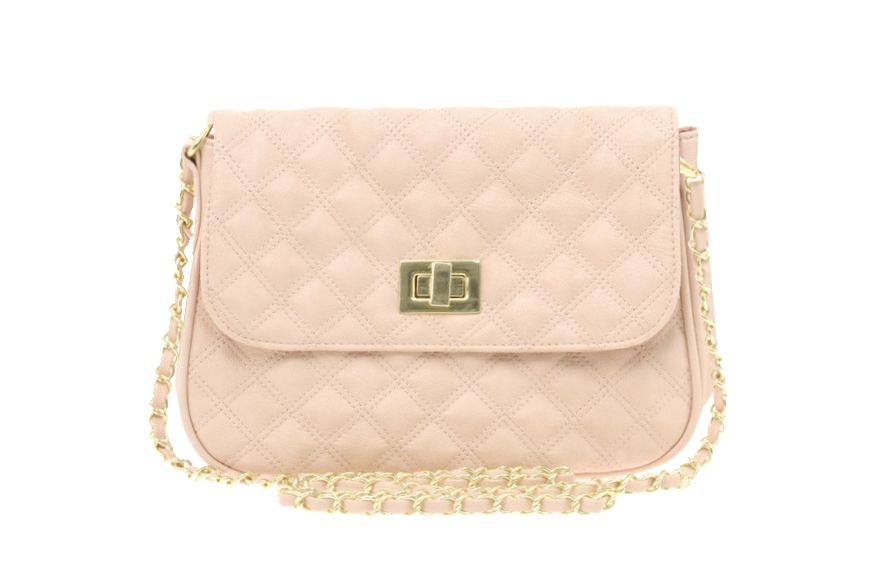 ASOS Nude Quilted Lock Across Body Bag
£16.00

I'm not really a purse kind of girl.
I hate having to hold my bag when I'm out.
Which is why I always opt for a cross body bag.
It's just easier to move around.
This nude body bag is neutral and easy to carry.

And of course, an outfit wouldn't be complete without accessories.


ASOS sunflower Headband
£2.00

In the spirit of summer, I decided to add this sunflower headband to the ensemble.
It's bright and fun.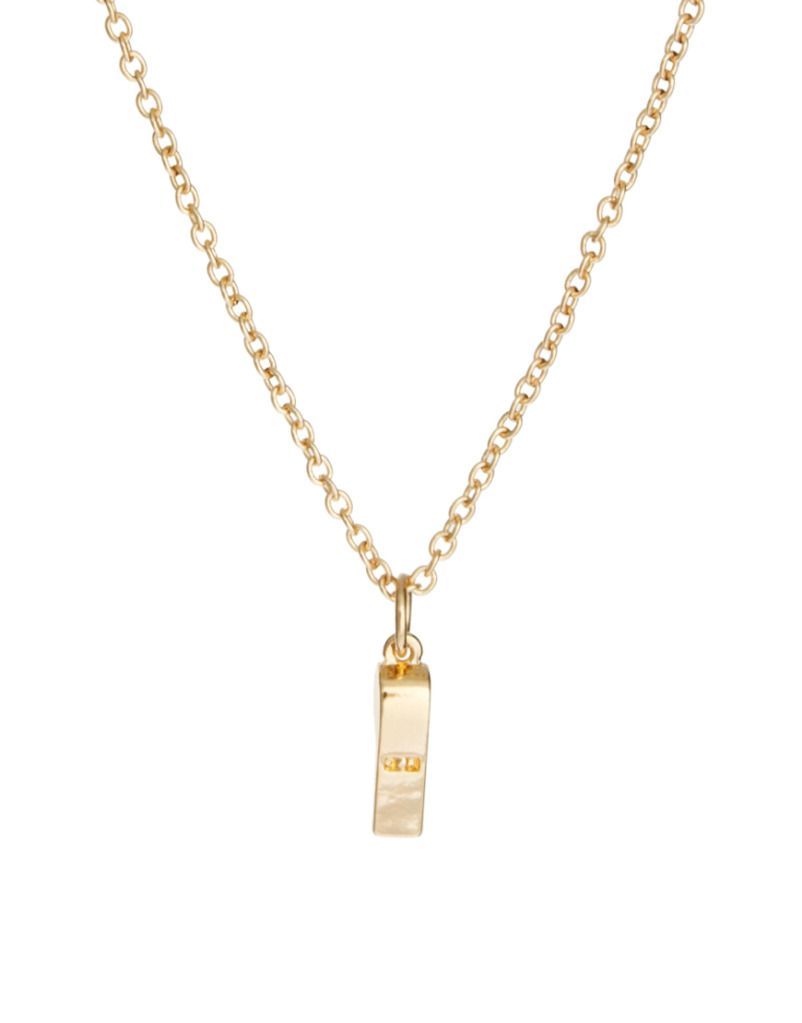 ASOS Whistle Charm Necklace
£3.00

This is the last piece to my look.
I loooove the look of stacked necklaces -- short ones over long ones.
There's just something about it that completes an outfit.

After calcuting all the prices of these items, the total comes down to...
(drum roll, please)

= £99.50

We were able to put together a cute and trendy look without going over our budget. We even have £.50 to spare.
GREAT JOB, you guys!!!

So this is my entry for the £100 ASOS Blogger Challenge. Wish me luck! :)
What do you guys think?



You still have time to enter. The challenge ends on July 31, 2012.
So go go go and create your best look yet. :D
follow me:
@MyLifeAsCarrie

like me:
Read My Life As Carrie
add me:
Carrie