Hey guysssss!

So I recently heard about the
RedRock Challenge
over at their blog.
It's pretty similar to the ASOS Blogger Challenge I did before so I thought I'd give it a try.

You have to pick one or more items from their
website
or from the
ASOS marketplace
and show how you will style the whole look. Afterwards, you have to make a blog post about your creation and explain a little bit about the outfit.

It ends on midnight, July 31st UK time. So I'm not really sure if I'll make it.
But hopefully I do! ;]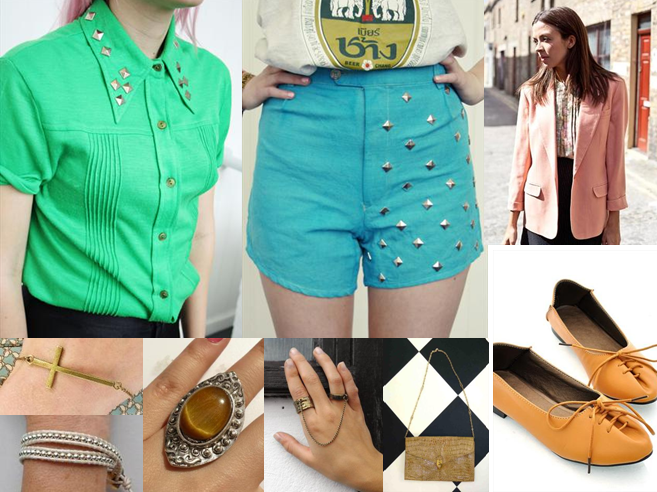 Anyways, here is my STUDDED LUNCH DATE look.

I took RedRock's
High Waist Studded Shorts
and paired it with RedRock's
Vintage Studded Green Shirt
.
I think having studs on both pieces makes it uniform.

I've also really been into color blocking so I incorporated a lot of colors in this ensemble.
I added the light pink blazer over the green top and blue bottoms.
And for the shoes, I paired the outfit with orange-yellow lace up shoes.

I accessorized by stacking a cross and leather wrap bracelet together.
I also added a cocktail ring and a double chained ring.
For the bag, I got a nude color cross body bag.

This is my perfect "lunch date" outfit. It's cute and comfy at the same time.
And you'll be free to move around.

What's your ideal lunch date look?
follow me:
@MyLifeAsCarrie

like me:
Read My Life As Carrie
add me:
Carrie