Why we love it:
Our silky pink primer takes your complexion from dull to darling! Simply smooth on for the look of brighter, smoother skin.
What else you need to know:
One shade helps brighten all skin tones. Can be worn alone, under or over makeup.
Ingredients:
Contains soothing raspberry & chamomile, combined with sweet almond & algae extracts to help skin retain its natural moisture, for a soft & silky finish.
***from http://www.benefitcosmetics.com/***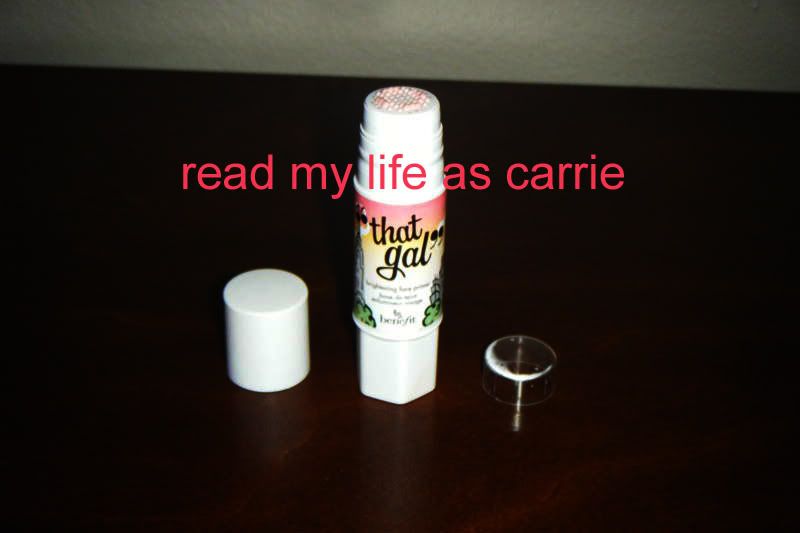 I was at Sephora the other day, and I saw the Benefit "That Gal" face primer. The lady told me that it was one of their best selling products, and I was really curious, so I purchased it for only $28.
At first I thought it was a little expensive since it's only an 11 oz. tube. But after I tried it, I loved it.
It definitely does brighten up your complexion.
It's very easy to apply. All you have to do is twist the base part of the primer and it'll come out on the top. (as you can see in the picture above)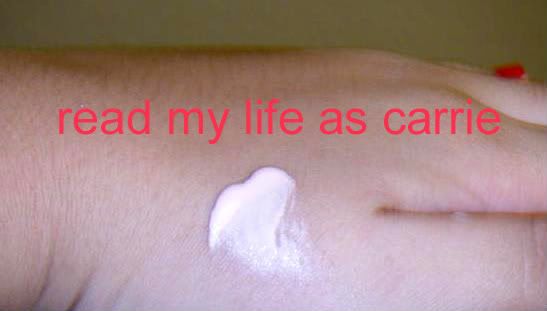 It's really creamy so it's easy to spread. You can wear it alone or under/over your make-up.
You can also keep applying it during the day, to re-brighten your skin and polish your looks.
I use it before I apply my make-up on, and it works great. My make-up stays on longer and it also makes it easier to apply my foundation.
Would I purchase it again?
Yes, I would definitely purchase it again. I think it's going to be my normal "go-to face primer." haha.
Have you guys tried "That Gal" before? How did you like it?