I just won my very first giveaway! Actually, I should say my first 2 giveaways! Yay!
I want to thank Jenna for hosting the City Slips giveaway! I'm still really shocked that I won it. haha.
Anyway, I wanted to share the moment with you guys. So here it is...

I was at school, when my sister texted me and told me the UPS guy came in and had a package for me! I was so psyched. I knew it was the City Slips:D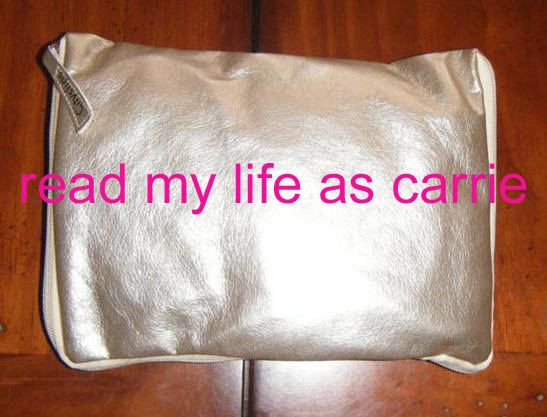 It's packed like a small make-up bag. So you can carry it around in your purse.
I love the idea that I can change my shoes anytime I want.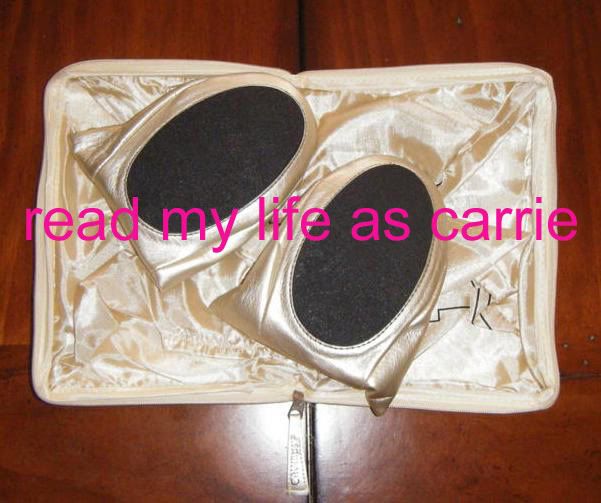 It's so cool how it's folded!
Aahh, I love it!

Look at the drawing of a city on the bag:D haha.
I chose the gold one because I think that it matches alot of my clothes. :D Although, the silver one looks good too!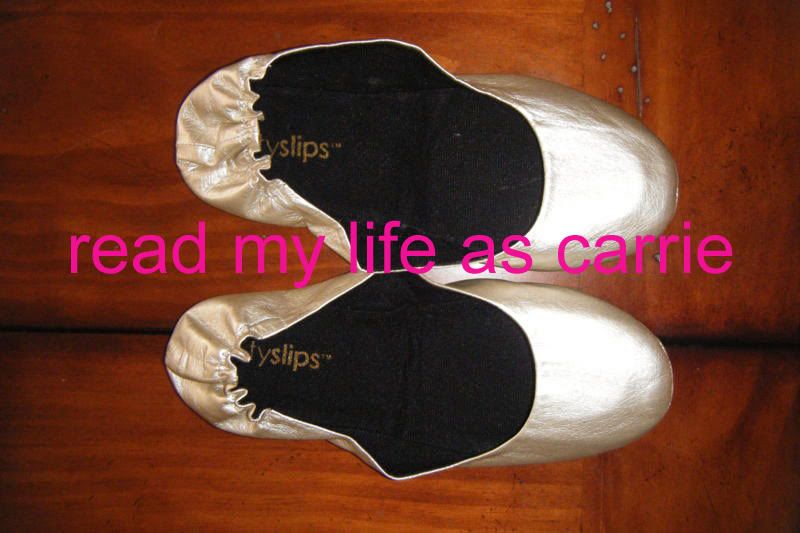 And this is how it looks when it's not folded. It's like normal-looking flats!
I can't wait to wear these! It's extremely comfortable.
It's just like wearing socks:D
I also want to give a shout out to Jolie! I also won her Daniel Footwear voucher giveaway:D
2 giveaways in one month. Nothing beats that:D
Do you like the CitySlips?