I've been hearing about the CSN online stores and all their affordable items for quite some time now.
And I was given the opportunity by CSN to do a review for my readers.
Since, my blog is mostly about fashion, I decided to do my review on their boots.
There is so much to choose from! I spent atleast 3 and a half hours trying to pick out the one I like the most.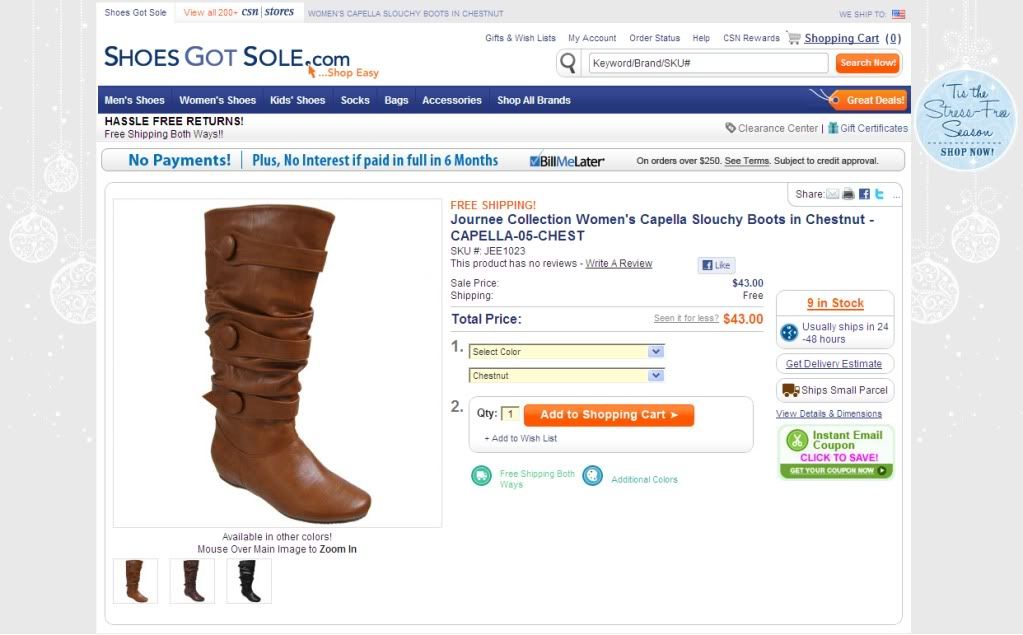 The Capella Slouchy leather boots.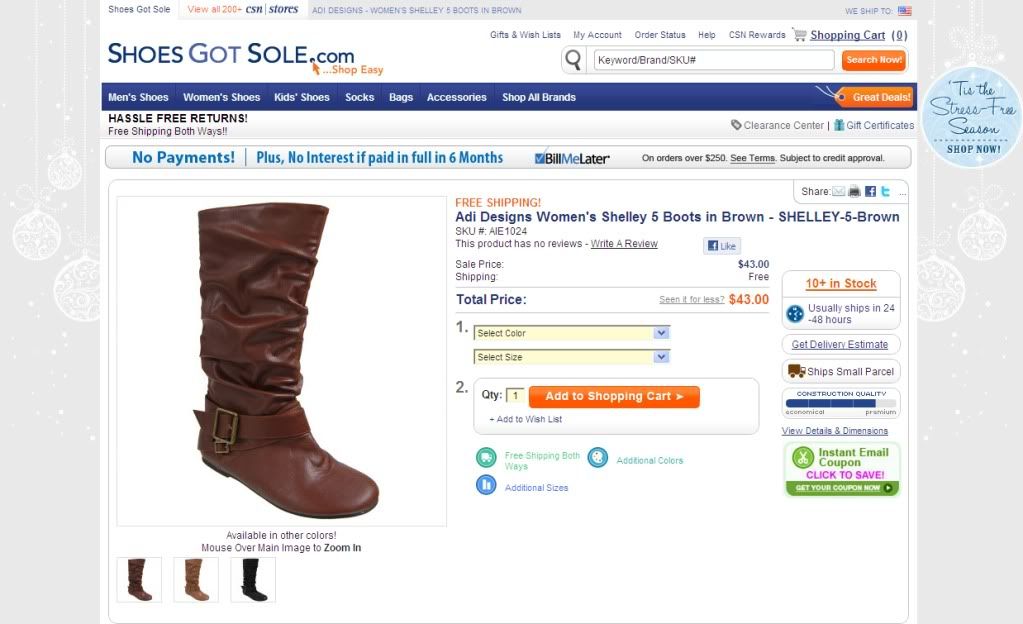 The Shelley leather boots.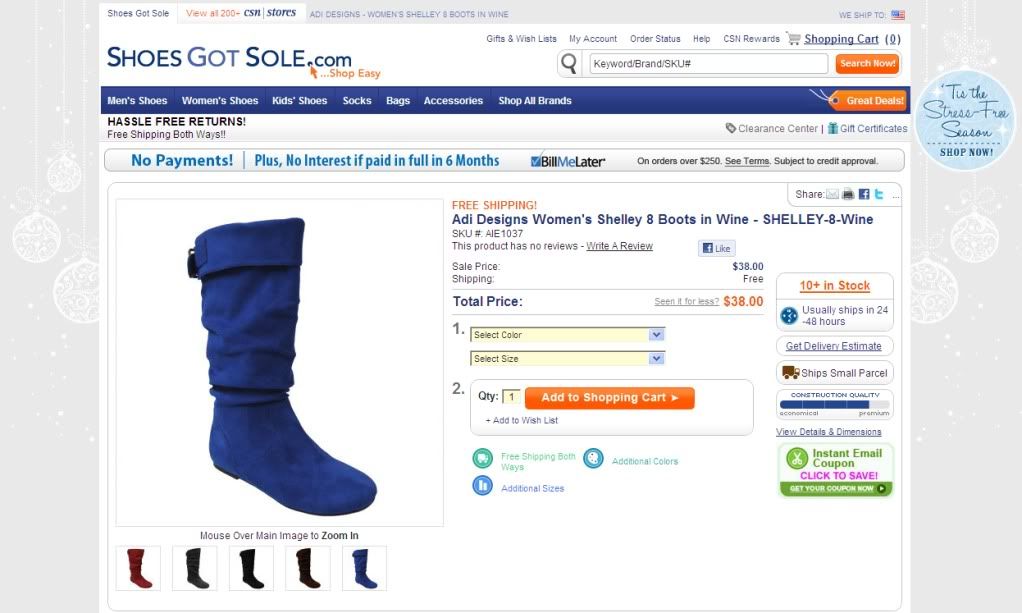 The Shelley Suede boots in Wine.
I loooove the color of this one!!!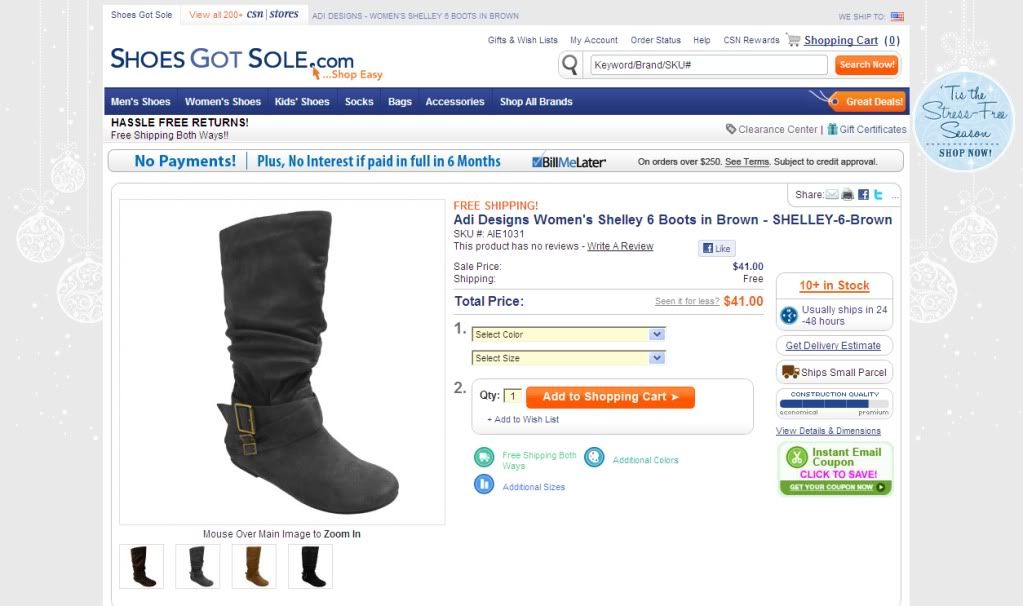 The Shelley Suede boots in Grey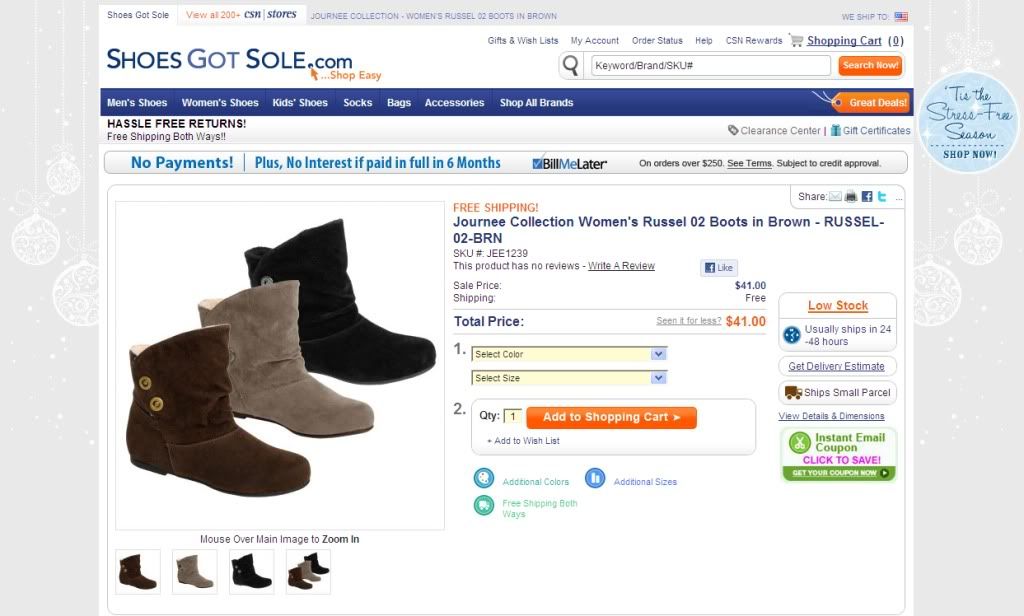 The Rusell booties.
I chose the Shelley Suede Boots in Grey.


My package came in a week. I was so excited to see my new boots.
Their packaging is fairly good.
I had a hard time opening the grey plastic which shows that there is no way your shoes can get destroyed.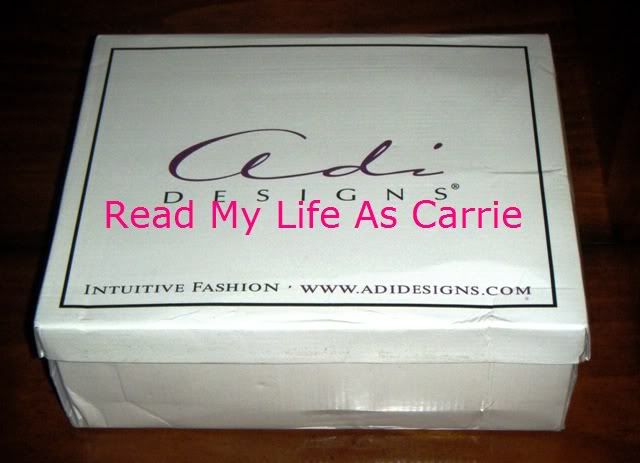 Once I was able to rip off the plastic, this is what was inside.
I was really glad that my boots were safe and sound inside this shoebox. :)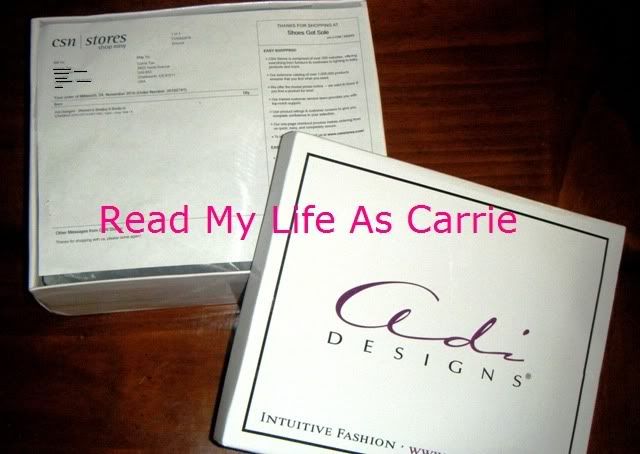 When you open the box, you will see that they provided you with your invoice.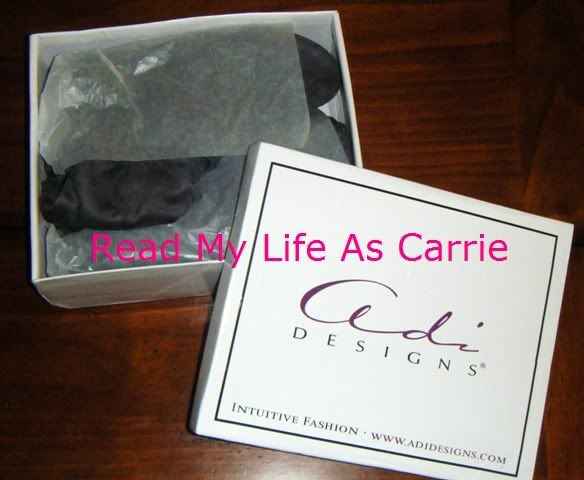 I see my booooots!!!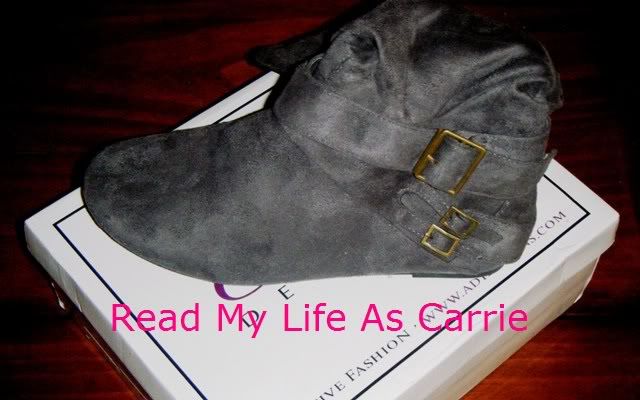 Ta-Da! Ain't she a beauty?
The Shelley Boots were sold for only $41.
I chose the color grey because it's the one color that I've been wanting to get.
I love the little buckle in the bottom of the boots.
It really adds character rather than a plain solid- colored one.


Features:
Faux Suede/ leather upper
Synthetic Sole
Pull-on styling/ Fashionable rounded toe
1/2" heel
They go up under my knees.
I love these boots. They are very comfortable and surprisingly warm. :)
I've worn them a couple of times now and let me tell you guys, they still look good as new!
Will I re-purchase?
Yes. I definitely will. I want them in all the different colors.
Overall, I really like the way CSN treats their customers. Their service is fast and easy.
So what are you waiting for? Go on now and order your favorite shoes!!!
HAVE A MERRY MERRY CHRISTMAS AND A HAPPY 2011 NEW YEAR!!!

Have you ordered from any of the CSN Online Stores? What did you get? How did you like it?