My family owns a 58-inch plasma TV!

It's so big that we don't know if the wall will be able to hold it up.
So for the mean time, we have been on the look out for perfect
corner TV stands!


Our living room has an antique feel to it with wood furnitures. So I think a wooden TV stand will match it the best!

Let's look at our potential TV stands from the CSN store:




Homestead Corner TV Stand in rich multi-step Warm Oak

It would go perfectly in a room with light oak furnitures.
It would look really pretty in any colored walls.
I would say that oak is like the color "black."
It goes with everything!

$398.95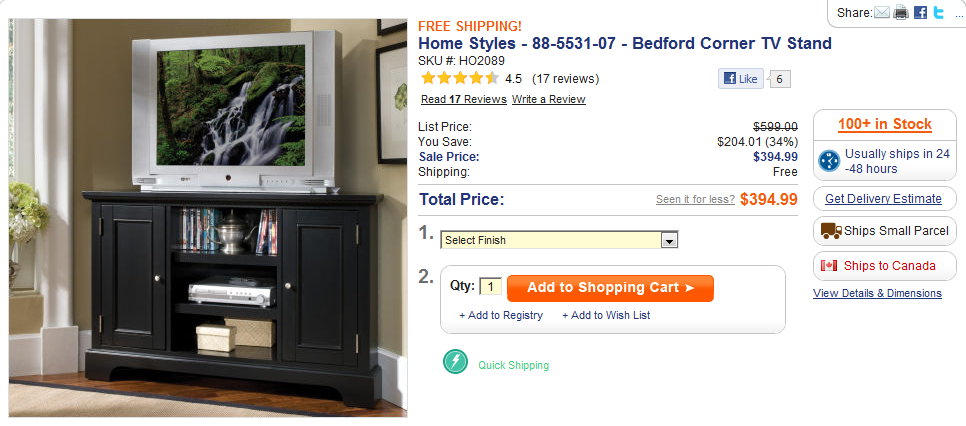 Bedford Corner TV Stand

This stand is something my little brother would pick.
It would go very well in a blue room with black colored bed and sidetables.
It has a "guy-ish" effect to it due to its dark color.

Actually, I would also use this since it will also look very good in a pink room!

$394.99




Naples Corner TV Stand in rich multi-step white

But this is my TOP pick for my room!

It would definitely brighten up the room.
And it would make it more girly!

$409.00




Concerto 62" Corner TV Credenza in Espresso

This stand is more modern looking.
It has multiple cabinets and a lot of space to store DVDs, CDs, and cable boxes.
Although it's on the pricier side, its definitely a good deal.
It'll last you a very long time. :D

$1,500.99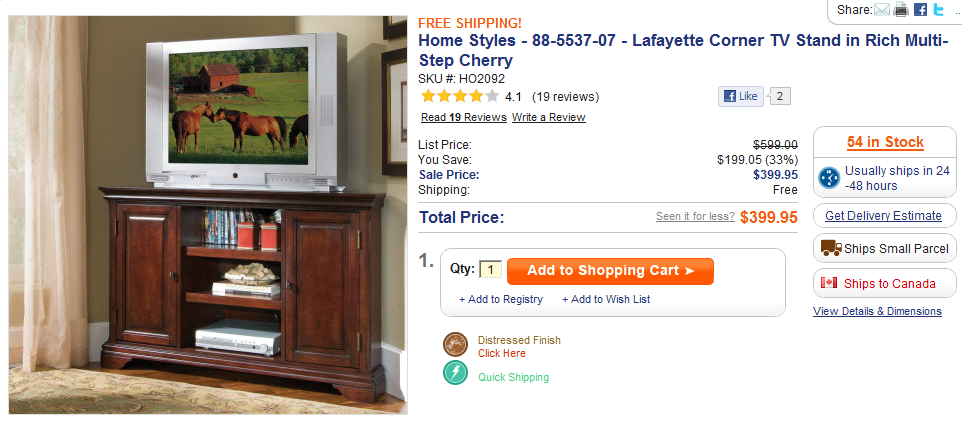 Lafayette Corner TV Stand in rich multi-step cherry

THE PERFECT TV STAND FOR MY LIVING ROOM!

It matches all of our furnitures.
I'm definitely going to be showing my mom this. :D

$399.95


What are you waiting for? Go on and buy your own Corner TV stand!