A person's hair says A LOT about them.
Whether it be long, medium, short,
straight, wavy, or curly, it shows a lot
I have long, thick, dark brown hair.
Its natural texture varies. Sometimes it's stick straight,
and other times it's extremely wavy.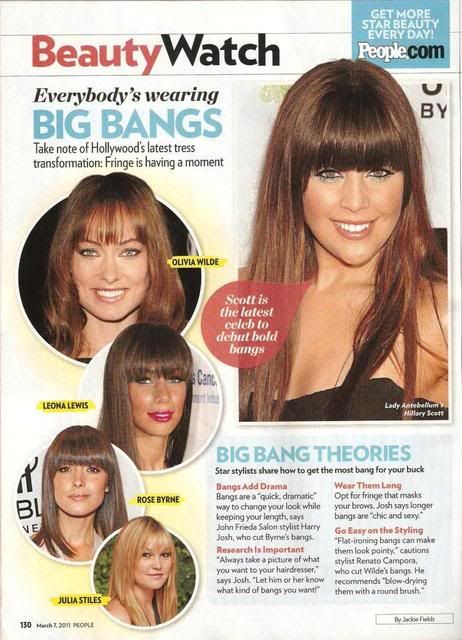 I've always wanted to try big straight bangs,
but I'm scared that it won't look good on me.
But the good thing about this is that you can style it anyway you want.
Getting bangs is such an easy way to change your look.
Here are some celebs who are rocking the

BIG BANGS

trend.
I think they all look gorgeous! Especially Taylor Swift. She looks way better with this hairstyle.
What is your natural hair like? Would you try rocking BIG BANGS?
The hair is the richest ornament of women.