Hey Girls! Happy Saturday!

I clearly remember wearing

colored jeans

all them time when i was a little girl.
For some reason, it went out of style.

BUT...guess what?!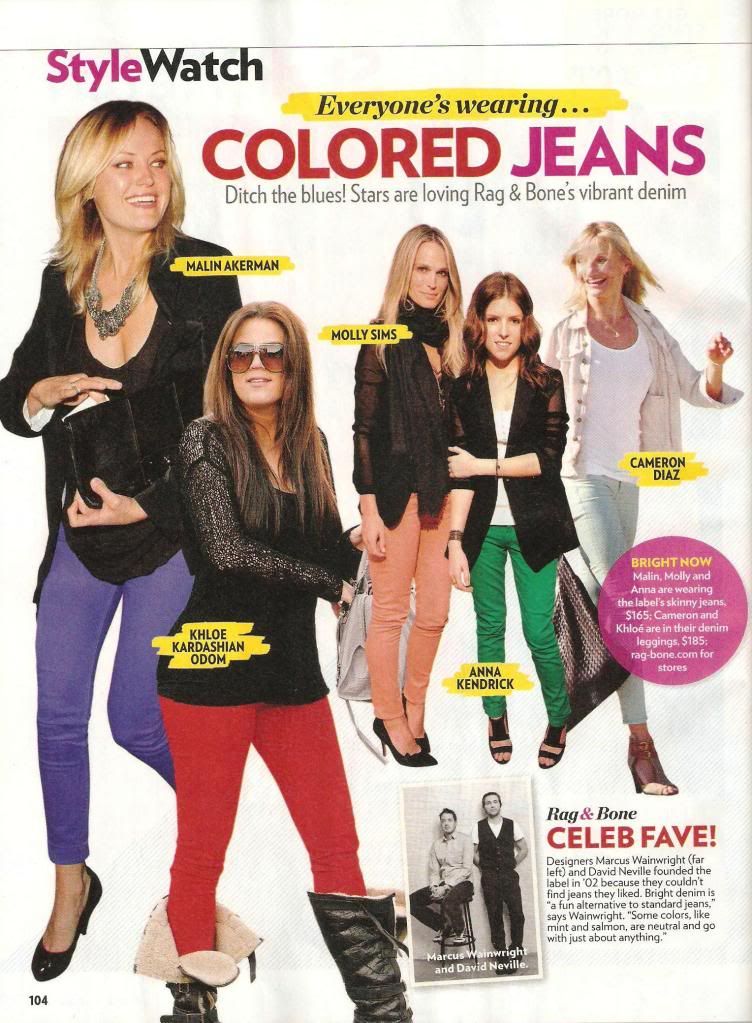 They're back!

Everyone's sporting
colored jeans
once again.
Celebs like Malin Ackerman, Khloe Kardashian, Molly Sims, Anna Kendrick, and Cameron Diaz look great in them!

I love the color of Anna Kendrick's. And i like the way she styled it.

American Apparel is one of the stores that sells colored jeans.
I still have all my colored jeans, and surprisingly, they all still fit. ;]

Unisex Slim Slack
It retails for $74.00
It Comes in 17 colors.

These are the ones that I really liked:
Mustard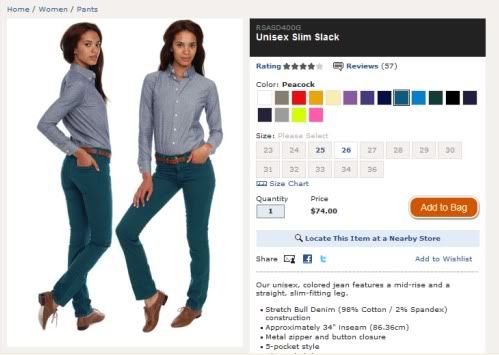 Peacock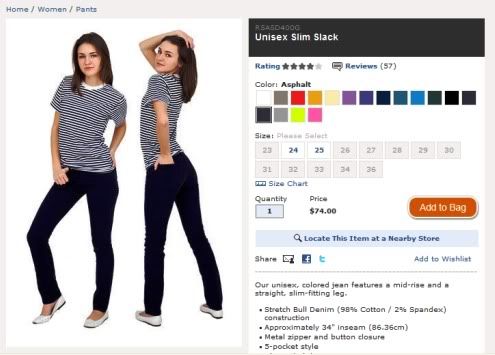 Asphalt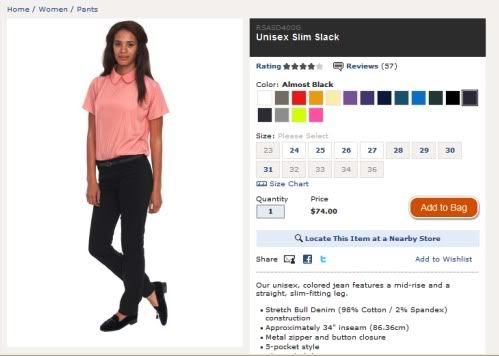 Almost Black
Hunter Green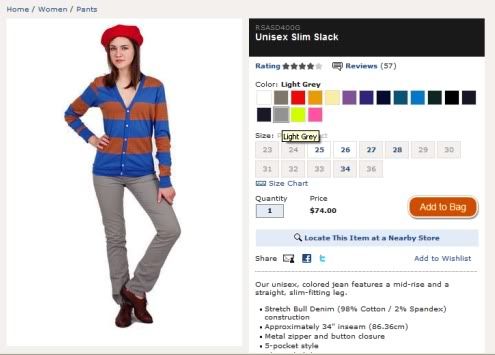 Light Grey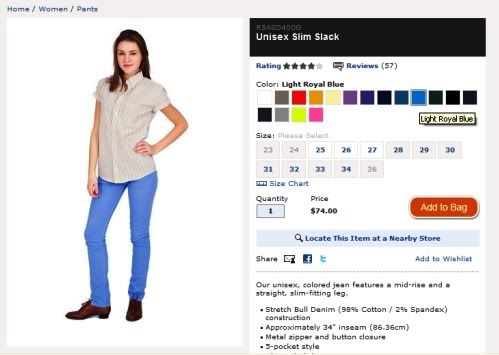 Light Royal Blue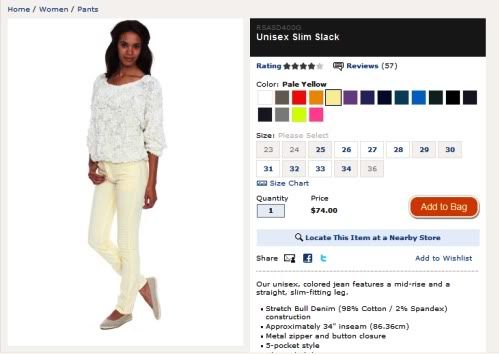 Pale Yellow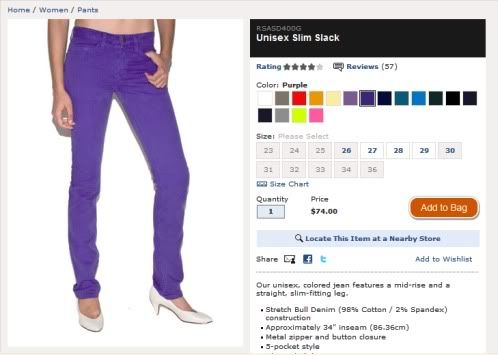 Purple

What's your take on Colored Jeans? Will you be sporting them around town?!

The soul becomes dyed with the color of its thoughts.

~Marcus Aurelius