Well, It's officially summer!
Isn't that crazy? School's out and I am ready to have lots of fun under the sun.
(Sorry, I just really had to write that. It rhymed...)

I bet all you lovely ladies cannot wait to get your tan on. ;]
I know I can't.

But of course, we all want to look SUPER CUTE at the beach, right?
And we can't deny that all of us have insecurities about our bodies.

So here are tips on which type of "figure-flattering" swimsuit will make you feel comfortable and beautiful in your own amazing skin.


Curvy Butt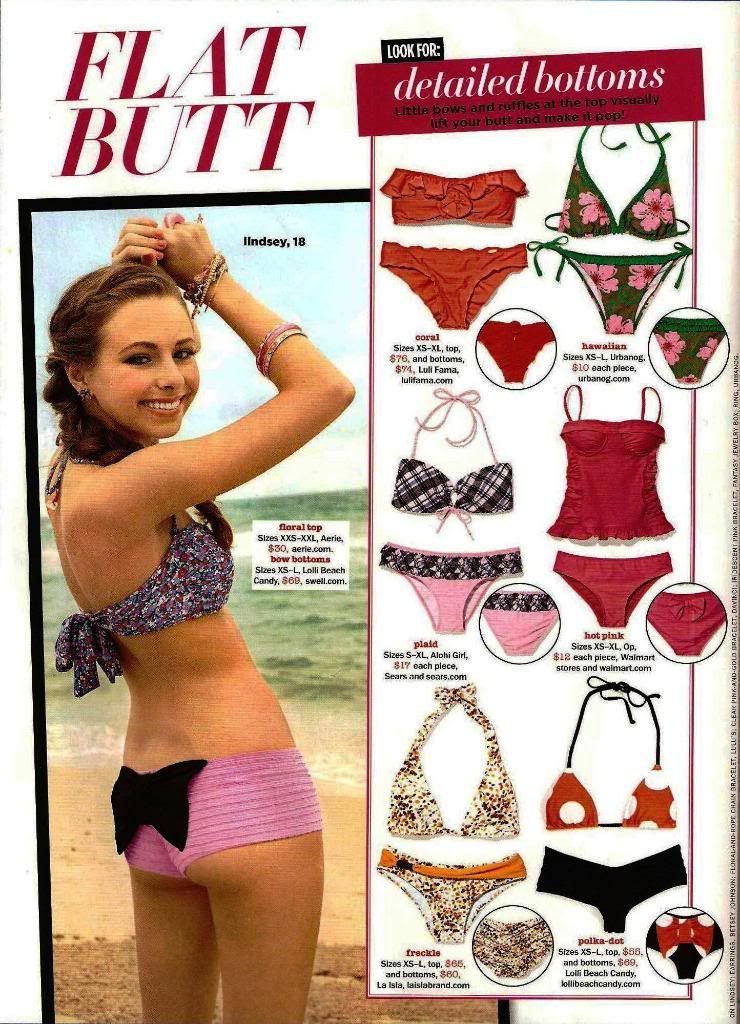 Flat Butt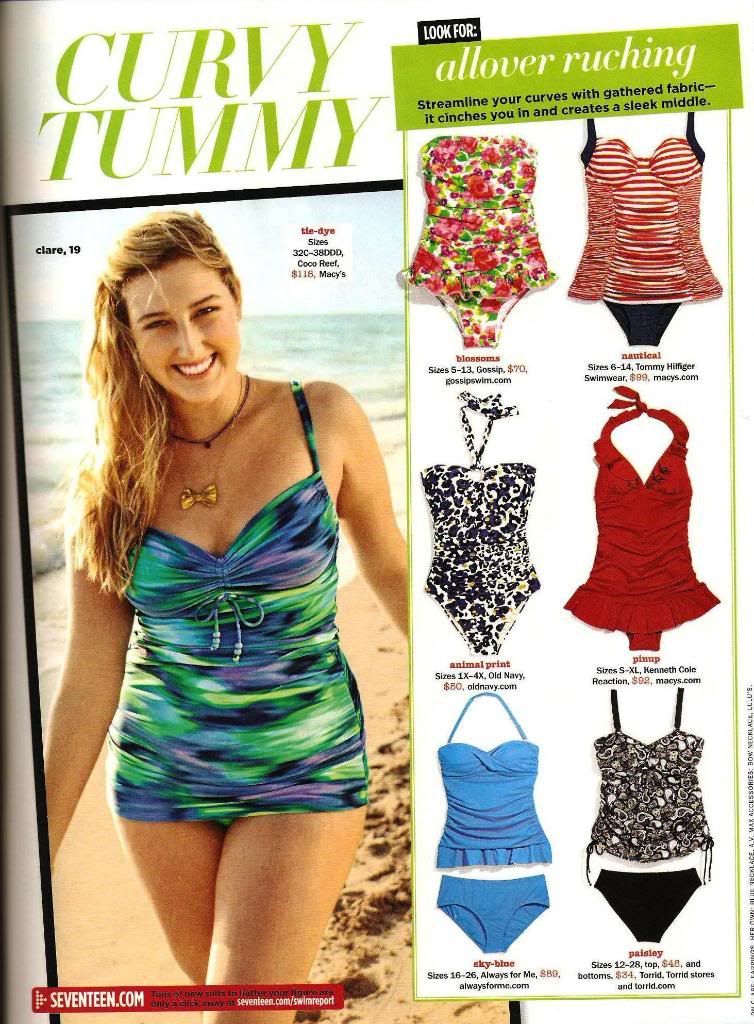 Curvy Tummy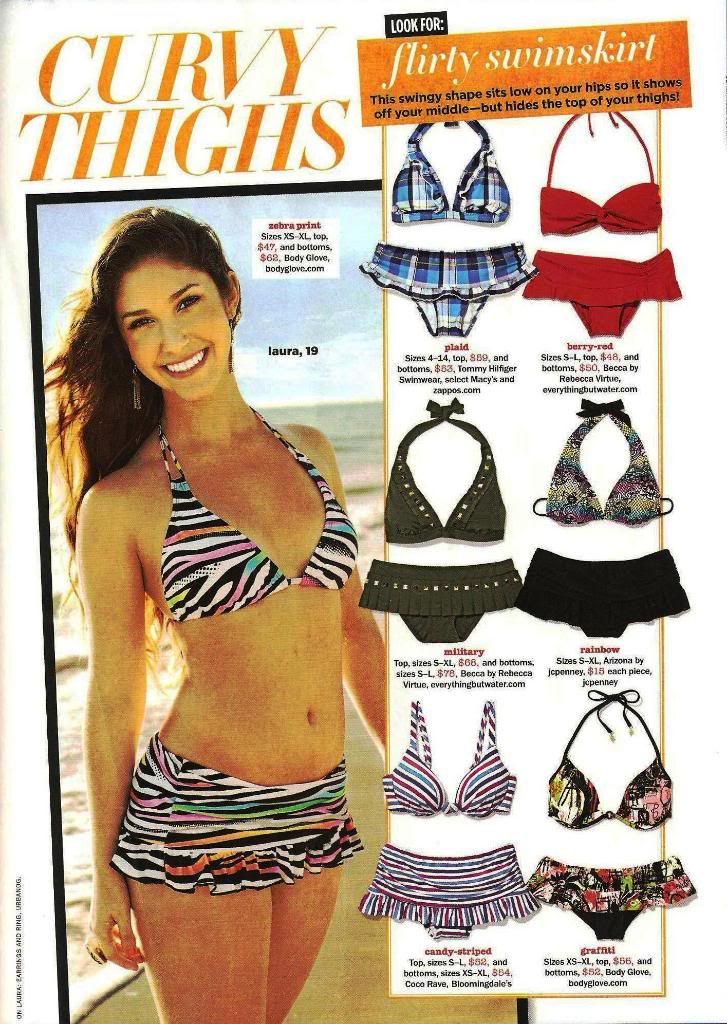 Curvy Thighs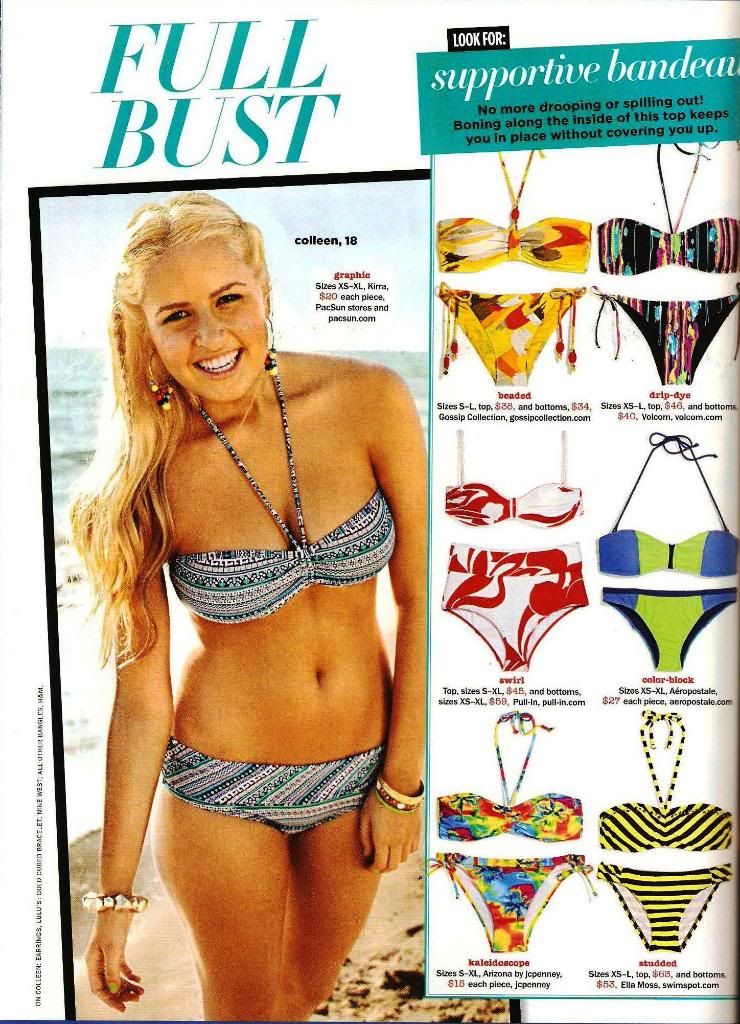 Full Bust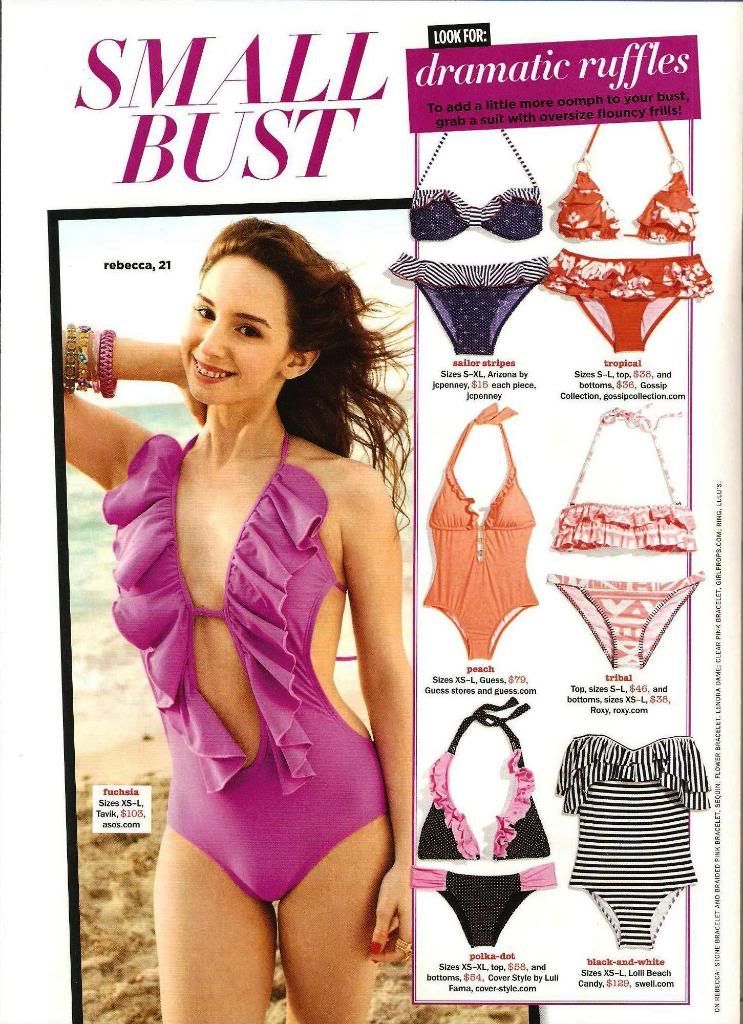 Small Bust


I am a combination of curvy thighs and a semi-flat butt.
I hope this will help you girlies with your summer shopping!


Which one are you? Have you started swimsuit shopping yet?


"Summer is kind of like the ultimate one-night stand: hot as hell, totally thrilling, and gone before you know it."

~Cosmopolitan