On this long weekend, I just plan to relax and catch up on some homework.
And after a long week at school, I am so glad that they're giving us a 4-day break.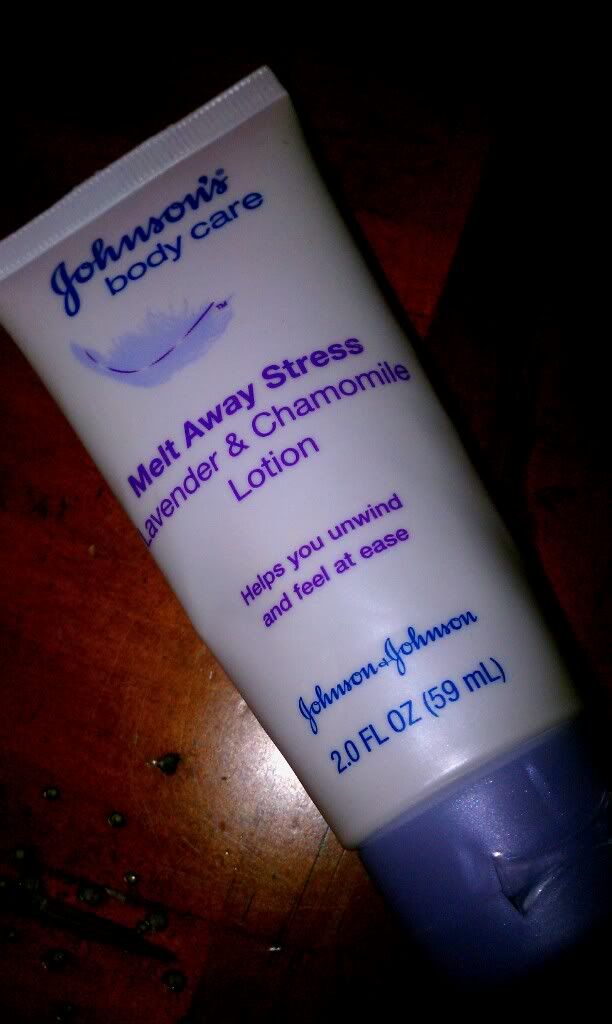 Johnson-Johnson Melt Away Stress Body Care
$1.00 (Target)
Helps you unwind and feel at ease.
Filled with

Lavender and Chamomile
that helps me relax after a long stressful week at school. I leave it on my bedside table so I can put it on every night before I go to sleep.
I totally love the
lavender scent
.

It gives me a goodnight sleep.
And since it also has

a bit of chamomile, the
smell has a
hint of sweetness to it
.
Aside from all of this, it
leaves my skin feeling smooth and soft like a baby's bottom :)
This lotion will be my best friend this weekend!
How about you? What are you up to on this long weekend? Any Labor Day plans?
I love to put on lotion. Sometimes I'll watch TV and go into a lotion trance for an hour. I try to find brands that don't taste bad in case anyone wants to taste me.
~Angelina Jolie
TWITTER!
MyLifeAsCarrie