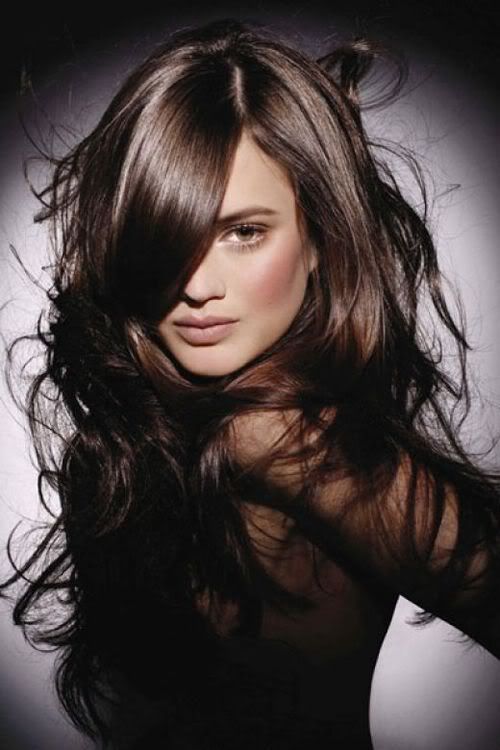 Having beautiful, shiny hair is what everyone strives to achieve.
Here are 10 Ways to Get Shiny Hair!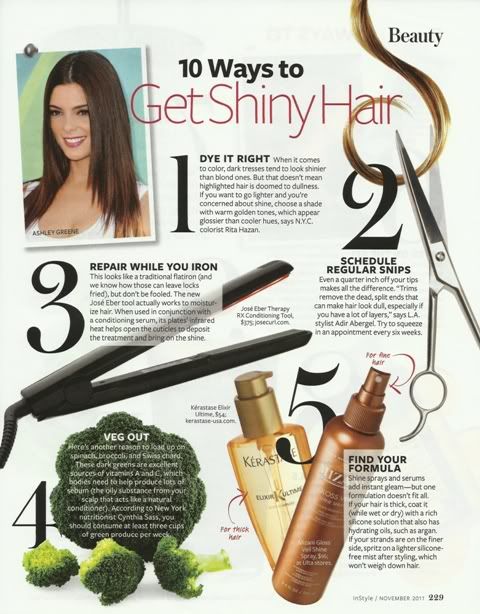 When dying your hair, make sure to choose the right shade for you so you can avoid changing colors. Warm golden shades and dark colors tend to give off a more glossy look.
2.

Schedule regular snips.
I was told that in order to keep your hair healthy, you have to get a trim every 6 weeks. This way, you are getting rid of split ends.
3.

Repair while you iron.
NEVER skip heat protectant whether you're blow-drying, straightening, or curling! That is a must. In addition, you can also use a ceramic straightener which "moisturizes" your locks rather than frying it. It leaves your hair really soft and tangle-free afterwards.
Try to consume vitamins A and C!
I love using Argan oil and hair serums. I apply them everytime after I shower.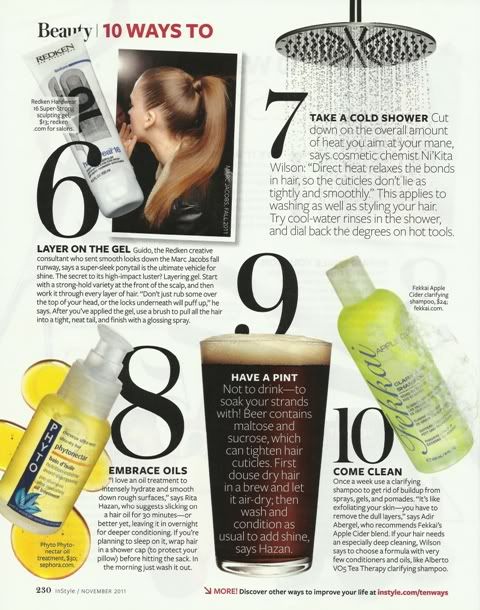 I'm not really a big fan of gel. But if you were to rock a high ponytail, gel is the answer to a shiny one.
This is a problem for me. I only take a shower in hot water. I guess it's because it relaxes me. But from now on, I'm going to try showering in cold water just to decrease the heat I apply on my hair.
ARGAN OIL! COCONUT OIL! HOT OIL!
Ooo, I never knew that drenching your hair in beer will make it shiny. Hmm, I should try this.
Wash your hair with a clarifying shampoo at least once a week to get rid of any buildup from all the products that you used.
Here are a few of my hair products wishlist: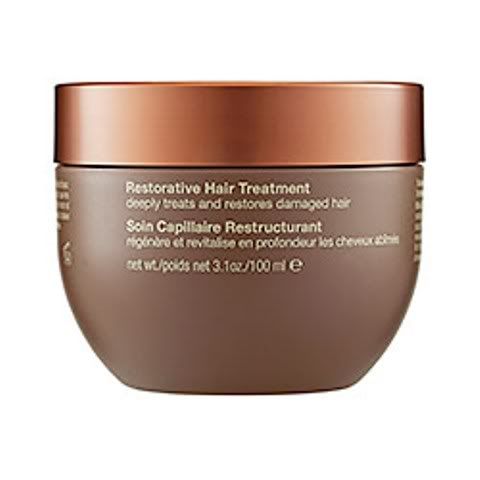 Ojon Restorative Hair Treatment
Oscar Blandi Pronto Dry Styling Heat Protect Spray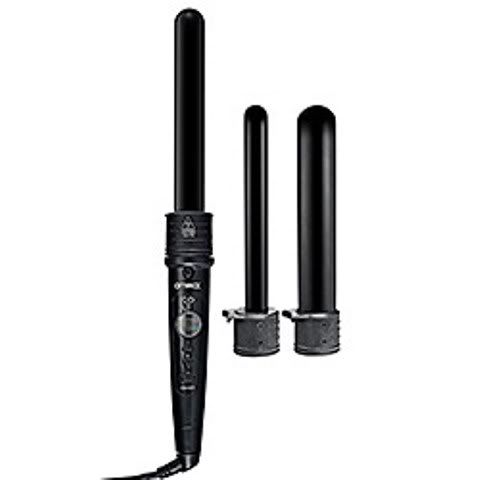 Amika Triple Barrel Pro-Curler Set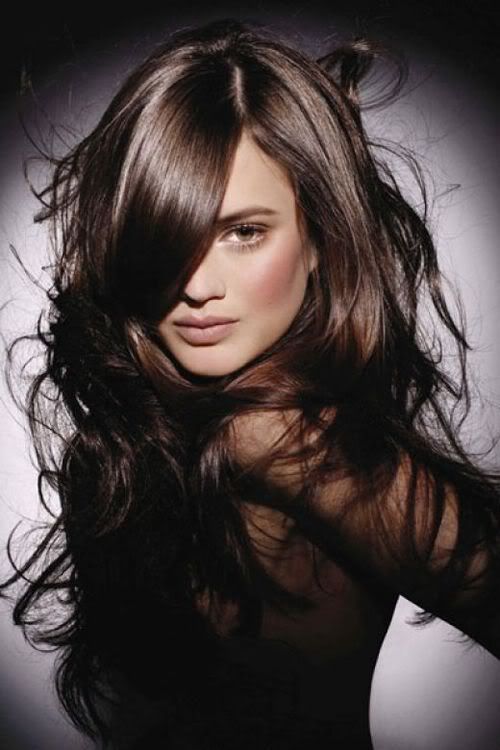 I hope that these tips helped you guys!
How do you keep you hair looking shiny and healthy? What products do you guys use?
It doesn't matter how long my hair is or what colour my skin is or whether I'm a woman or a man.
TWITTER!
MyLifeAsCarrie