Just thought I'd share with you guys a couple of things on my wishlist this year.
These are all from

H&M

!
:)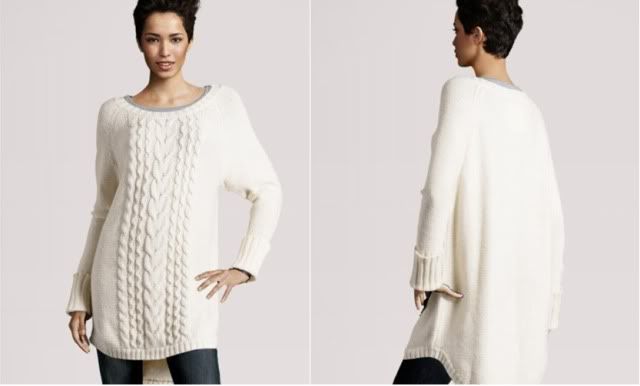 Knitted Sweater


$34.95

I would wear this with black jeggings and brown leather riding boots (scroll all the way down to see the boots). I might also add a solid colored scarf just to add a little color.




Oversized Cardigan
$29.95

I LOVE huge cardigans. That's my "go to" piece of clothing everytime I feel like just bumming it at school because I definitely do not want to wear sweats. That's a BIG NO NO!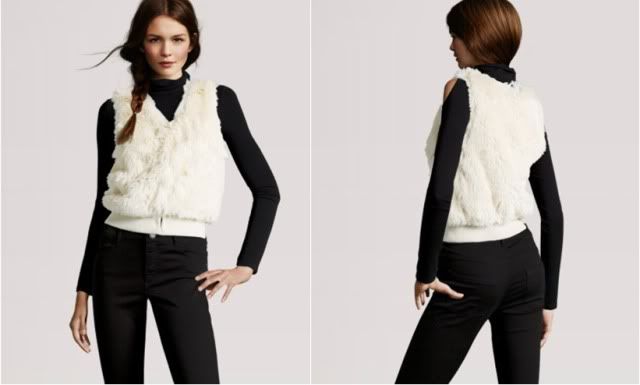 Faux Fur Vest
$14.95

I can wear this over some of my hoodies or even over an oversized sweater. I think this vest will be of great use for me.




Short Brocade Dress
$49.95

I just LOVE everything about this dress. The color. The detailing. The style.
I WANT IT BADLY!!! I can already picture myself wearing it to a Christmas party with black tights and black flats. I can also add a thin braided belt just to make it more casual and wear a jean jacket or a blazer over it.






Leggings


$29.95

I really do not understand why these pair of leggings cost more than the fur vest.
But I like it because of the color. I can match with a lot of things. I also really like the tiny bow in the back part.




Faux Fur Leopard Scarf
$17.95

TOO CUTE TO PASS UP!




Brown Leather Lace Up Boots
$39.95

I've been wanting something like this both in brown and black. These are the perfect shoes to wear on a rainy day.




Suede Ankle Boots
$34.95

Do I even need to explain why these LOVELY boots are on my wishlist?!




Brown Riding Boots
$49.95

These boots are beautiful. I can wear them with pretty much everything. Especially with the freezing, cold weather this coming winter, they'll keep my little piggies (toes ;]) warm!


Do you have a wishlist? What's your most recent purchase?


And then, I do love my shopping, but actually, lounging is the big thing.
~Delta Burke
TWITTER!
MyLifeAsCarrie