It's very important to wash your face EVERY. SINGLE. DAY.
Whether you wear makeup or not, you accumulate A LOT of dirt from the air so it's crucial that you cleanse your skin.

I wash my face at least 3 times a day. Once in the morning, in the afternoon, and in the evening. My skin tends to get really oily so I like to wash it multiple times just to diminish any excess oil.

I use

St. Ives Apricot Cleanser

.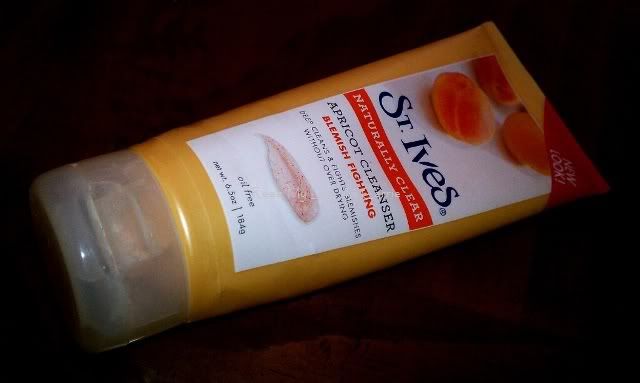 St. Ives Naturally Clear Blemish Fighting Apricot Cleanser
$3.74

Deep cleans and fights blemishes without drying.

This cleanser, with natural microbeads and apricot extracts, controls oil and fights blemishes without over drying the skin.

I love apricot cleansers because it really feels like it clears my skin.
The tiny microbeads in the cleanser act as a scrub which takes off any dry skin and

leaves my face soft

. (like a baby's bottom)

You can also use this cleanser even if you have dry skin.
Apricots contain oil that helps hydrate so it'll be a perfect face wash for you.

The

smell is great

. It's

very light and very much like an apricot scrub.

;)
It

easily gets rid of makeup and any build up on my skin

. Which is super awesome.

I hope you found this review somewhat helpful. Let me know how this product works for you.

Beauty is only skin deep.
~Thomas Overbury

TWITTER!
MyLifeAsCarrie