Hi everyone!!!
I'm really sorry for being MIA for almost a week.
There were so many things I had to get done. The past week was definitely a busy one.

Anyways, have you guys ever tried Edible Arrangements?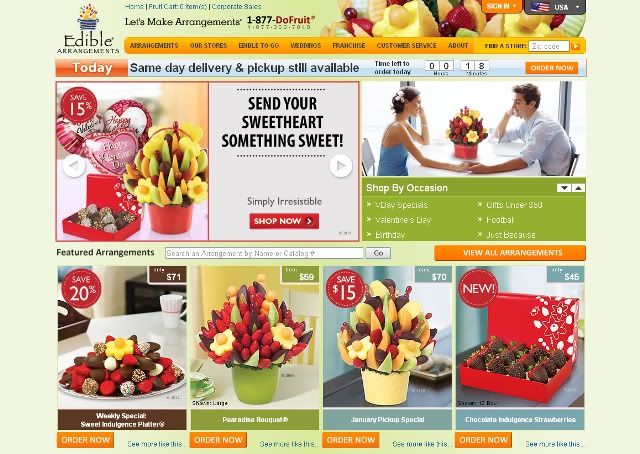 Since Valentine's Day is almost here, this is a good way to show your significant other how much they mean to you.
These arrangements are super cute and pretty, you wouldn't want to eat them. Haha.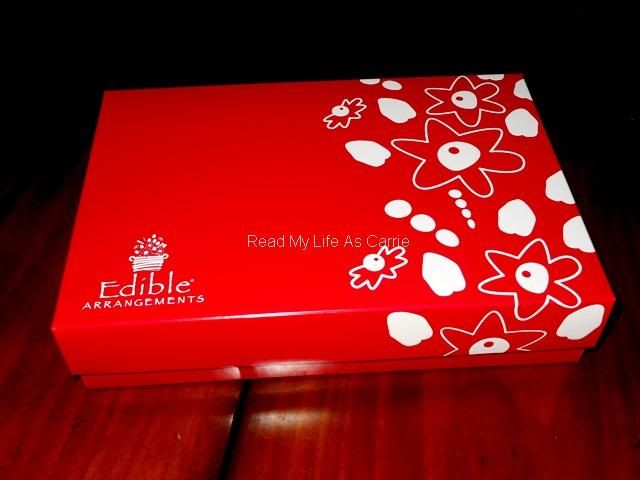 The lovely Angela from Campus Book Rentals sent me a box of chocolate dipped strawberries and bananas.
The price range for this arrangement is from $25-$79, depending on the size and which fruits you want.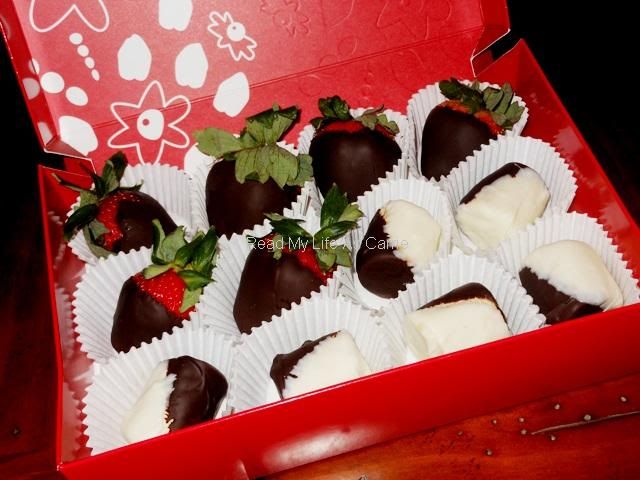 I loved it. My family and I ate this in less than an hour. Haha.
The

strawberries are huge

and the
chocolate is so rich and creamy.
I think I like the strawberries more than the bananas but they were both delicious, hands down.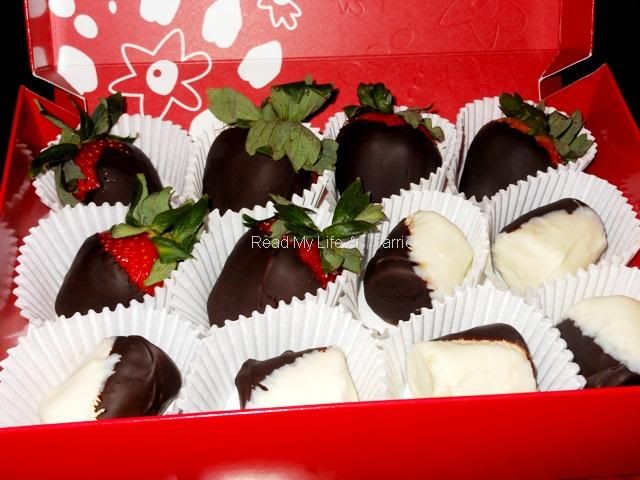 Have you guys ever tried Edible Arrangements? Have you ever sent one out?
Love is the flower you've got to let grow.
~John Lennon
TWITTER!
MyLifeAsCarrie