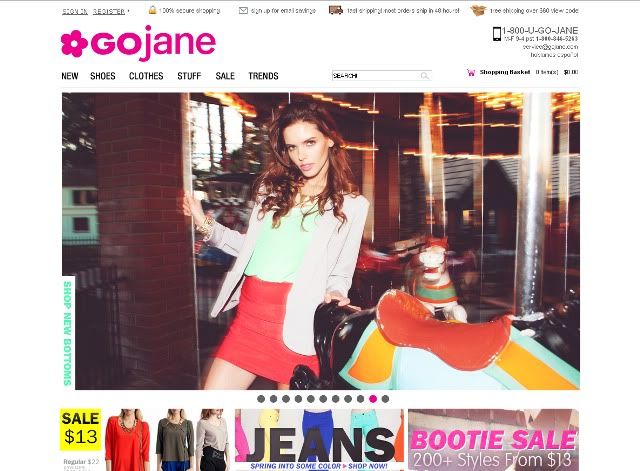 Go Jane is an online store that sells a variety of products.
You can find clothing, accessories, and shoes on their website.
I've always been intrigued by this store because of their affordable price range.
I was curious whether or not they were good quality products.

I was lucky enough to have been given the chance to try out one of their merchandise.
You have no idea how excited I was!




I spent hours browsing through their website.
In the end, I chose the

Buckle Strap Riding Boots

.
It retails for

$33.70

and it comes in 3 colors.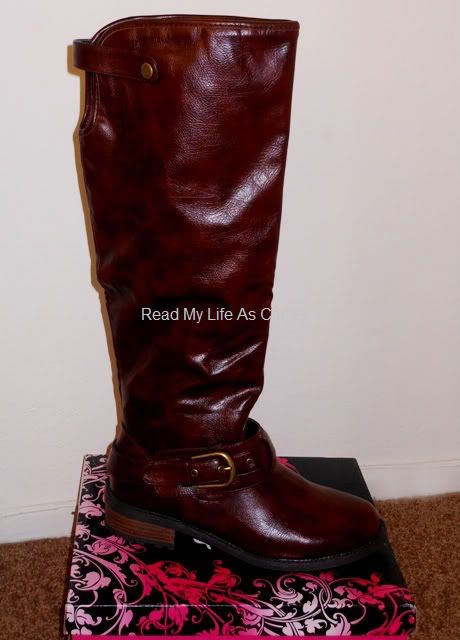 I have been looking for a nice pair of riding boots and this was absolutely perfect!
I love the color. It matches pretty much anything (which is good).
It's

super comfy

. It's

light and easy to walk in

.
The leather is super soft and the inside is lined with cotton for extra comfort.




It has a buckle in the front, which I think adds a little something to the boot.
I like this buckle because you can adjust it to make it loose or tight




It also

has a zipper on the inner side to make it easier to slip it on

.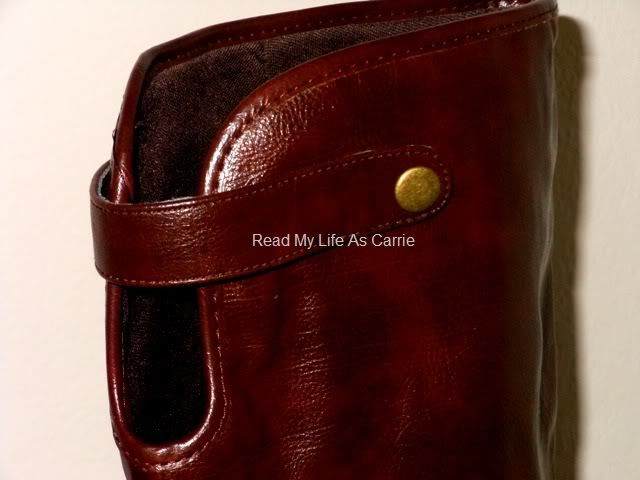 It

fits great in the calf area

. It gives me enough room to slip in my jeans or leggings.
The fit is

somewhat snug

(which I love!).
It has a little opening in the upper back area to give more space.

*** *** ***

How would I wear it?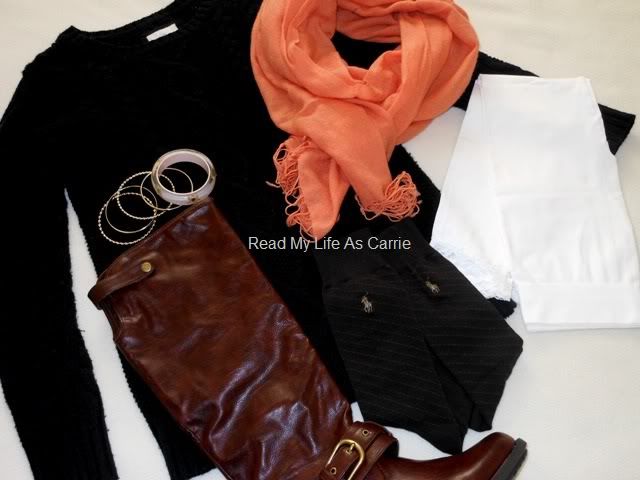 Since they are riding boots, I want the outfit to have an equestrian feel.
Aside from looking cute, this outfit will also keep me warm and toasty this winter season.

I would wear my black cable knit sweater and pair it with white leggings or jeans.
I have my brown Ralph Lauren knee high socks which I would wear over my leggings.
I want it to peek out of my boots just to make it look cuter.

Of course, an outfit would not be complete without accessories.
I'm taking my orange Pashmina and wrapping it around my neck to make it look like a round scarf. I chose orange because it will liven up the outfit.
I'm also going to wear my gold bangles just for a touch of girly-ness.
And of course, to finish off the look, I would need to wear my new riding boots! :D


Have you guys ever shopped at Go Jane? Tell me about your experience!
TWITTER!
MyLifeAsCarrie