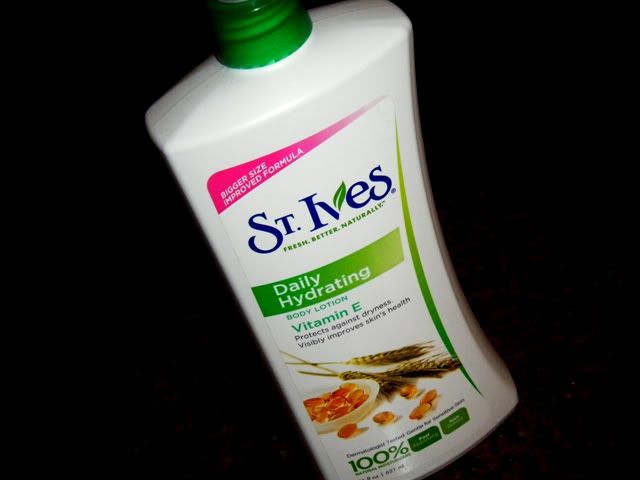 St. Ives Daily Hydrating Vitamin E Body Lotion
$5.49

Drench your skin in nutrient-rich hydration with this St. Ives Hydrating Vitamin E Lotion. Packed with the powerful antioxidants of Vitamin E, this formula provides immediate moisture, while helping to protect against future dry skin. Apply daily to maintain hydrated skin that looks and feels soft, smooth and healthy.

This is the "new and improved" formula of the Vitamin A & E lotion.
I'm not quite sure why they dropped the "A". Haha. Everyone seems to not like this particular lotion.
However, I never tried the old formula so I don't really know how it compares to the new one.

I don't think there's something really unique about this lotion.


It is hydrating

, just like any other lotion out there.
It's

not as fast absorbing

as it says on the label. And it is a bit greasy at the beginning.
But my skin eventually absorbs it.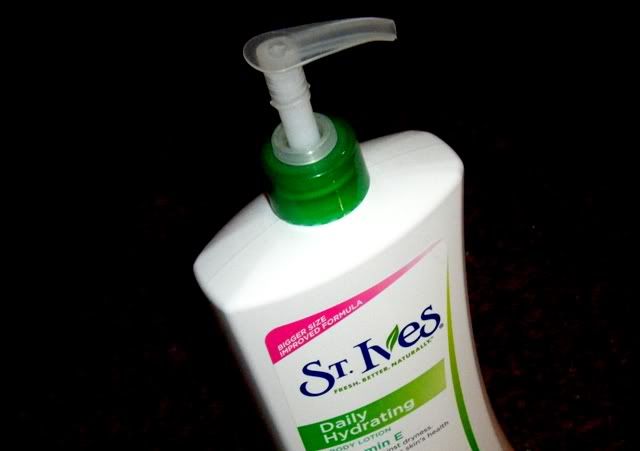 It has a pump for easy application. I love it when lotion are packaged with a pump.
It saves me time in the morning when I'm running late.
Just pump some into my palms and I'm ready to apply! Haha.

Another thing that people didn't like about this product is the fragrance.
They said that it's too perfume-y. I totally disagree.
It smells just right. I like the smell of my lotion to last all day and this one does the work.
Now, it may be too sweet-smelling for men. So I don't recommend this if you are a guy.
I know the old formula had a bit more of a neutral smell.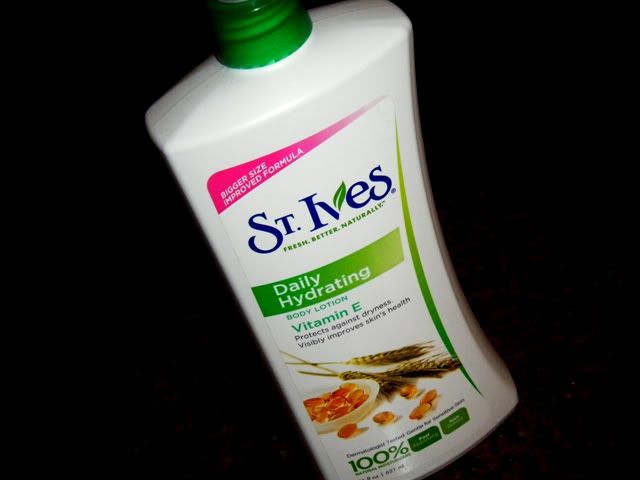 Have you guys tried the "new and improved" St. Ives Vitamin E Lotion? How do you guys like it? Was the old formula better?


All the beauty of the world, 'tis but skin deep.
~Ralph Venning
TWITTER!
MyLifeAsCarrie