One thing I have been obsessing over are blazers. BLAZERS BLAZERS BLAZERS!
So far, I have over 5 blazers in my wardrobe. And I need it to multiply pronto. Haha.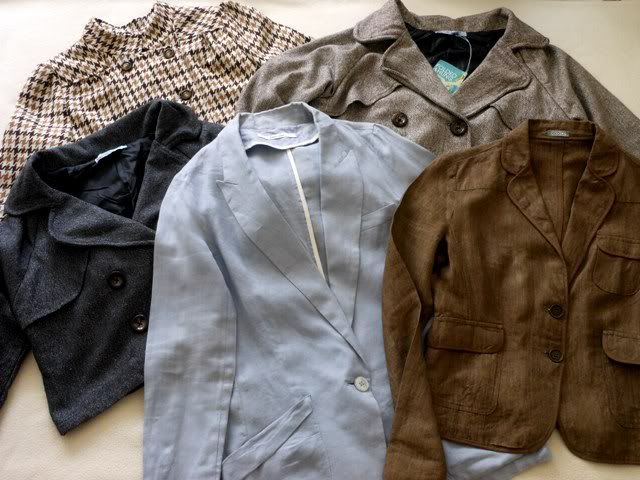 I just love wearing them. You can dress it up or dress it down.
They go with so many things.
It's crazy how many times you can put together different outfits using the same blazer.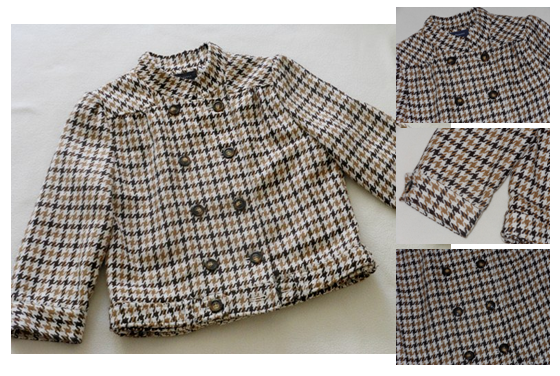 I got this knitted blazer at Forever 21 last year.
I can't really remember how much it was but I'm guessing around $20-$30.
I looooove this blazer. Not only does it dress up an outfit but it also keeps you warm.
I like how the colors are neutral so it can match with a lot of things.
The 4 pairs of buttons is my favorite part about this blazer.
I think that it gives it a more sophisticated look.


My mom got me this when she went out of the country.
I haven't gotten the chance to wear it so it's quite new.
This blazer is also knitted like the Forever 21 one so I'm sure that it will keep my warm as well.
It's cropped so I would have to wear something thick under it.
This one also has the pair button style.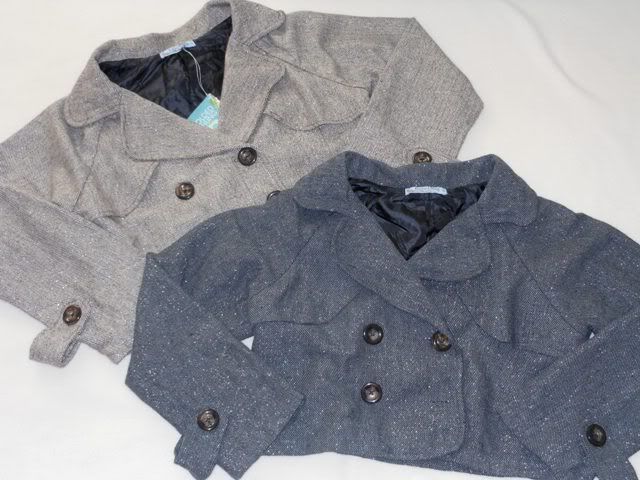 I have it in 2 colors: dark gray and light brown.
I love how the gray one has bits of shimmer all down it.
It's perfect for a night out!
My mom actually wore this one that's why it's missing one button. :(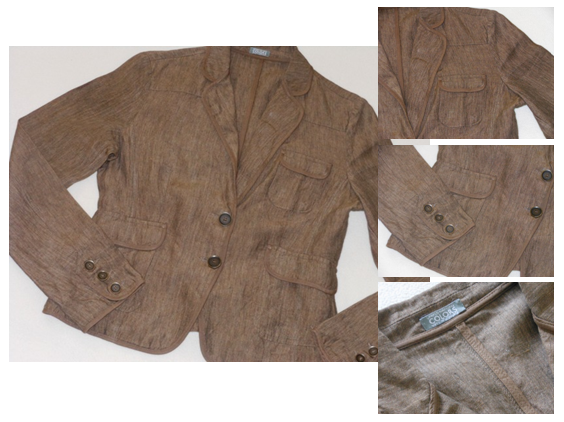 This one was the very first blazer I've ever owned.
I found it in my mom's box in the garage.
She wasn't using it, so I just took it. Haha.
I think of it as a vintage piece. It's from United Colors of Benetton.
The color reminds me of the old days. I think that's why I love it so much.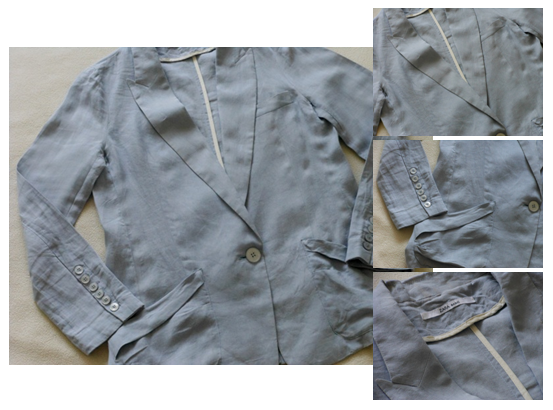 This Zara blazer is my newest addition to my collection.
I loooooove the lavender color. The length is a bit longer than my other ones which is perfect for leggings.
I always feel uncomfortable when my butt is exposed in leggings so this is a perfect way to cover it up.
Zara blazers tend to be a bit expensive, so I'll be sure to take care of this particular one. :D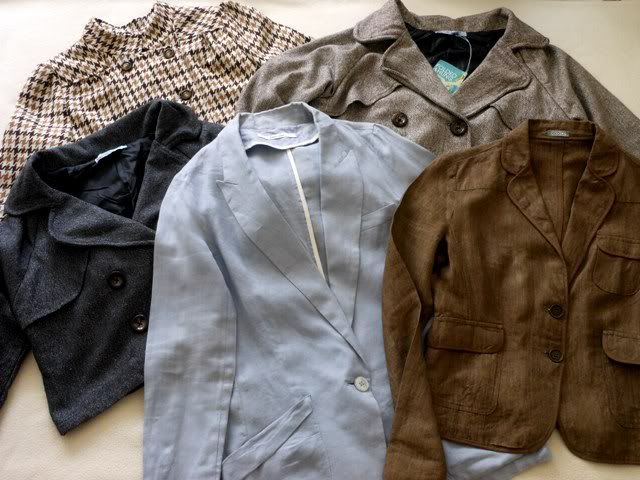 I usually go for a casual outfit when I'm in school: a loose t-shirt, dark skinny jeans, TOMS, and my blazer.
Of course, I accessorize to the max: layered necklaces, chunky bangels, and cocktail rings.

I would so love to get more in bright colors: coral, pink, yellow, blue, red, white, green... Ah, I could go on and on and on...


What does your favorite blazer look like? How would you dress them up?


"The most important thing to remember is that you can wear all the greatest clothes and all the greatest shoes, but you've got to have a good spirit on the inside. That's what's really going to make you look like you're ready to rock the world."
~ Alicia Keys
TWITTER!
MyLifeAsCarrie