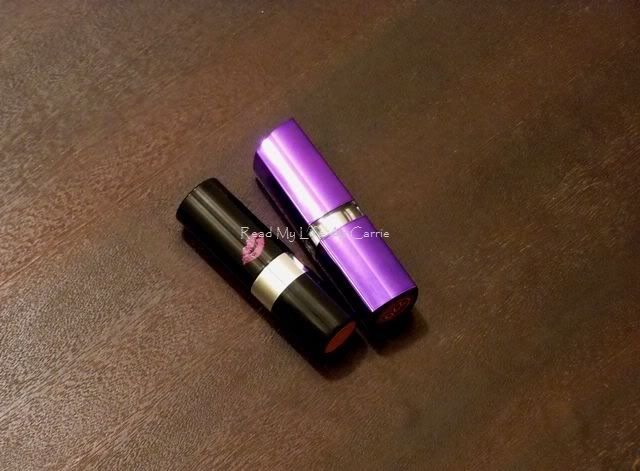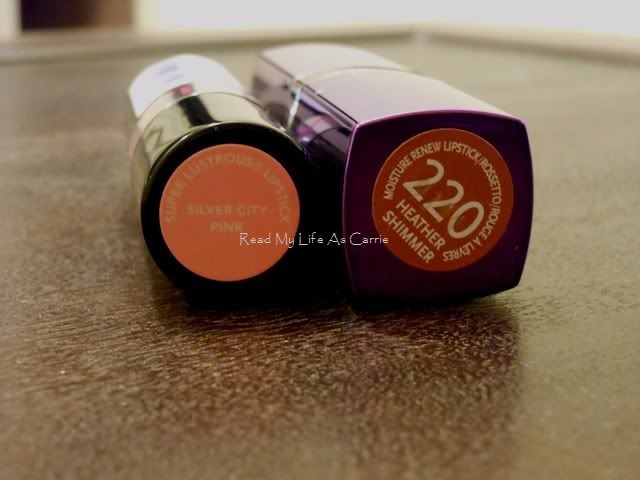 Revlon Silver City Pink -- $7.99
Rimmel Heather Shimmer -- $3.69

I love the packaging of both these lipsticks. They're so cute and girly.
I love the purple plastic tube of the Rimmel lipstick.
It also has an engraved crown at the top which I find really cute.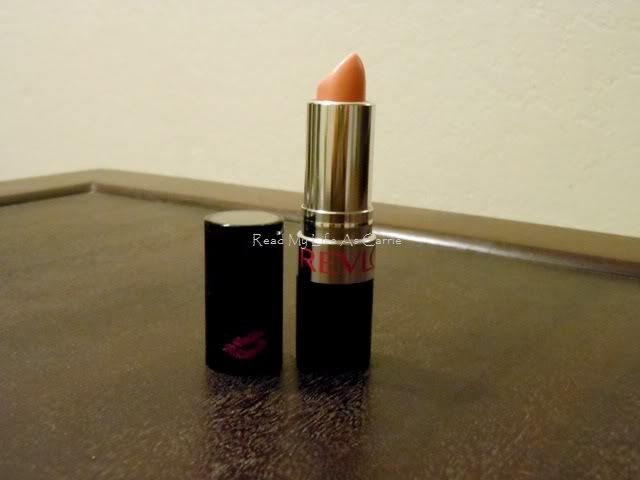 The Revlon Silver City Shimmer is a nude pink with a bit of shimmer in it.
This lipstick is a pearl, so it has a frosty finish.
If you have fair light skin, this lipstick will look great on you.
It doesn't really compliment bronzey-tanned skin.
It has a matte finish once you put it on. So coating it with lip gloss is recommended.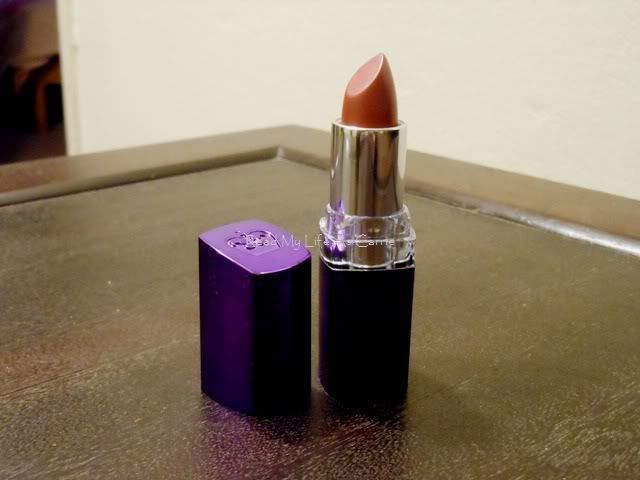 The Rimmel Heather Shimmer is more of a brownish plum mauve color.
It's very pigmented. The color is very thick even if you just apply once coat.
It also has shimmer and it lasts for at least 3 hours. It's also very creamy.
It applies on very smoothly.
This particular lipstick has a powdery scent to it. Once you put it on, you'll be able to smell the fragrance. I was quite surprised by it.
I didn't know that it was scented.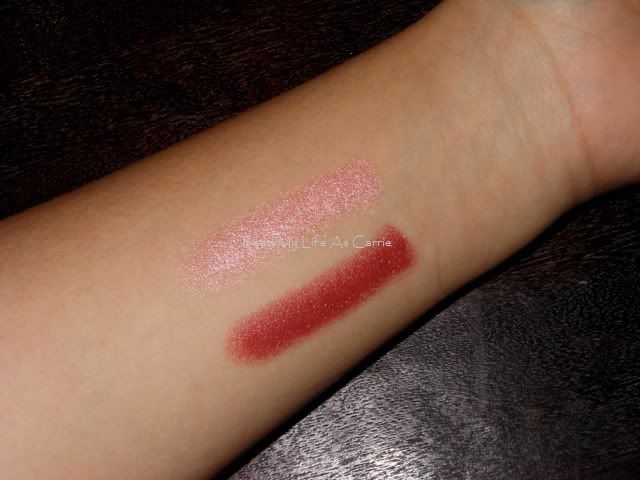 Here is a swatch of both the lipsticks.
The silvery pink one in the top is the Revlon Silver City Pink.
And the plum color in the bottom is the Rimmel Heather Shimmer.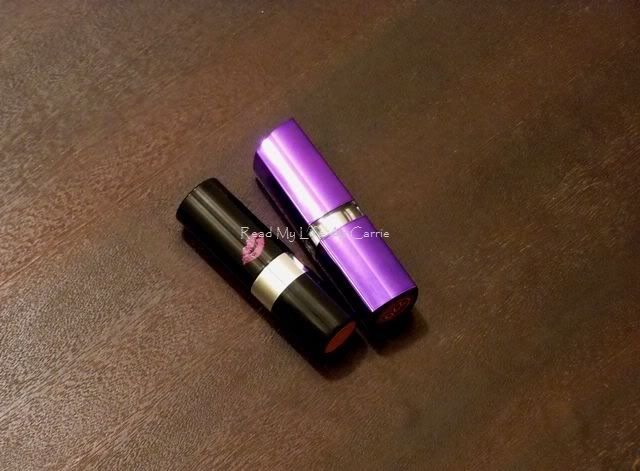 Have you guys purchased any of these colors? How did you like them?


If I walk outside without lipstick, I feel naked.
~Sofia Vergara
TWITTER!
MyLifeAsCarrie