I got this eye shadow palette from a giveaway.
The moment I saw it, I immediately loved the colors.
Each of them are very pretty. And I love how they're all very shimmery.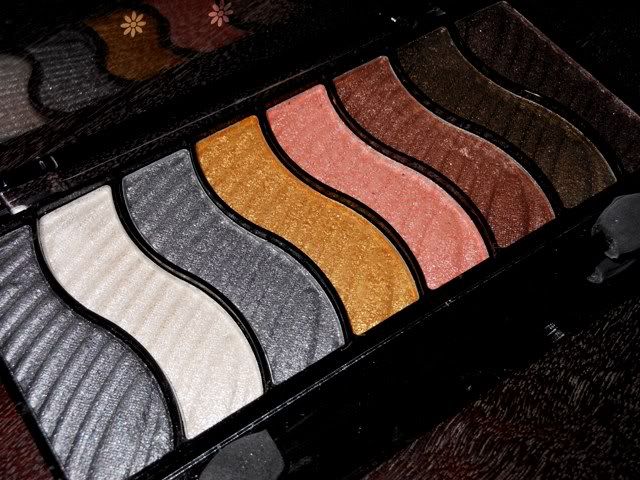 These eye shadows are not that pigmented.
One thing I don't like about them is that it's quite difficult to get them on the brush.
The eye shadows are honestly kind of really solid.
It doesn't go on the brush in one swipe. You have to really dig in.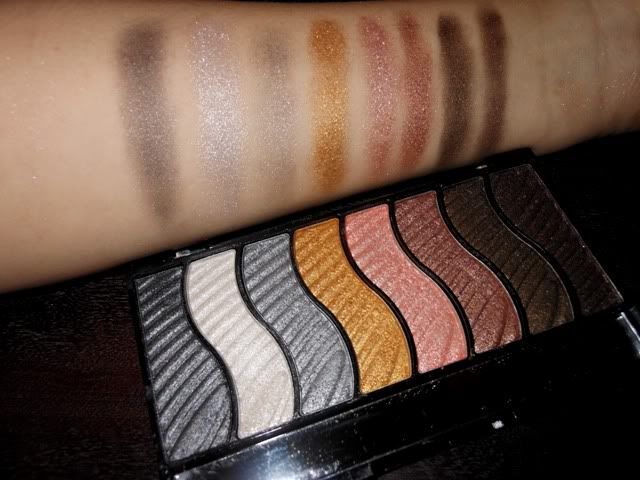 Here is a swatch of the whole palette. The colors don't really have names. (so I just decided to name them myself. haha)

1. Shining Silver
2. Snow White
3. Under the Stars
4. Marigold
5. Pink Rose
6. Copper
7. Muddy Princess
8. Dark Chocolate

As you can see, the shimmer is extremely noticeable.
It took a lot of application though for it to look like this.
It's long-lasting. I wore Marigold for my Sadie Hawkins Dance and it stayed on the whole night.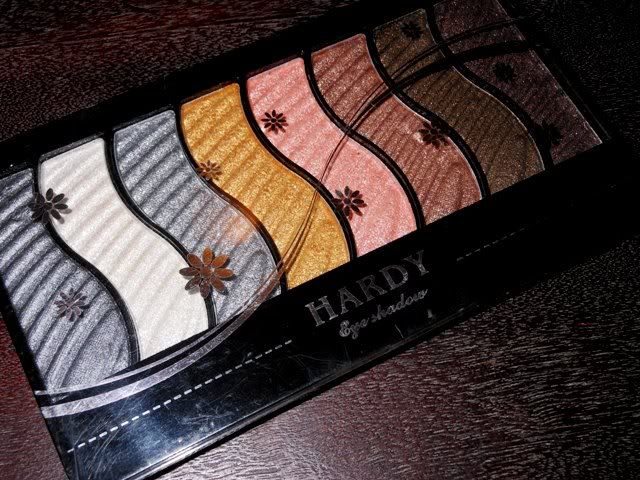 Although I really like the colors of this palette, I can't say I'm a fan.
If it wasn't given to me as a gift, I probably wouldn't try it.

Have you tried any Ed Hardy cosmetics?! How did you like it?
TWITTER!
MyLifeAsCarrie