Whether you're a boy or a girl, we all get those days when every clothing in our closet just doesn't look right.
God made us all different. We each have our own curves and we each have our own insecurities.

I personally don't like my legs.
No matter what exercise I do, it just doesn't seem like it's slimming down.
However, I still don't let that stop me from wearing shorts and dresses!

So today, I'm going to be sharing a girl's trusty guide to the perfect fitting dress: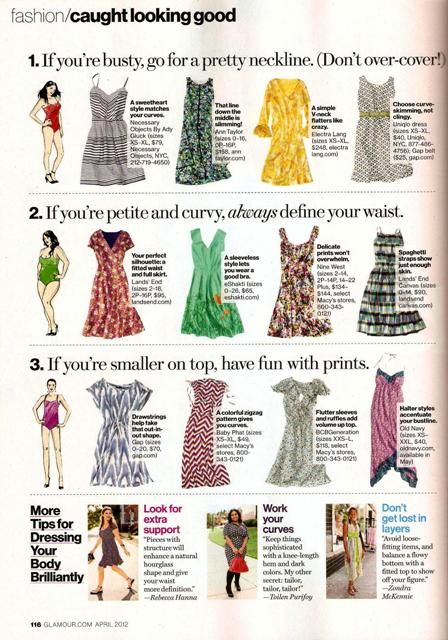 1. If you're busty, go for a pretty neckline.

This one is definitely not for me.
But even though I don't have much in the chest area, I'm still drawn to dresses that has a pretty neckline.

2. If you're petite and curvy, always define your waist.

I love wearing dresses that cinches at the waist. It gives me a curvy shape.
It's also fun to accessorize it with cute mini belts.

3. If you're smaller on top, have fun with prints.

I am definitely a print kind of girl.
It gives the illusion that you're bustier than you normally are, which is good.


I hope you guys find these tips helpful. :)
Which one fits you the best?
TWITTER!
MyLifeAsCarrie