I FINALLY GOT A TATTOO!!! (i'm just kidding. my mom would kill me. LOL)
But I did receive 2 "fake tattoos" from
http://faketattoos.org.uk
.

I used to be obssessed with fake tattoos when I was a little kid.
My siblings and I had different ones - cartoons, flowers, etc.
Ana was nice enough to give me the chance to review their one of a kind tattoos.
And let me tell you, it brought back so many memories...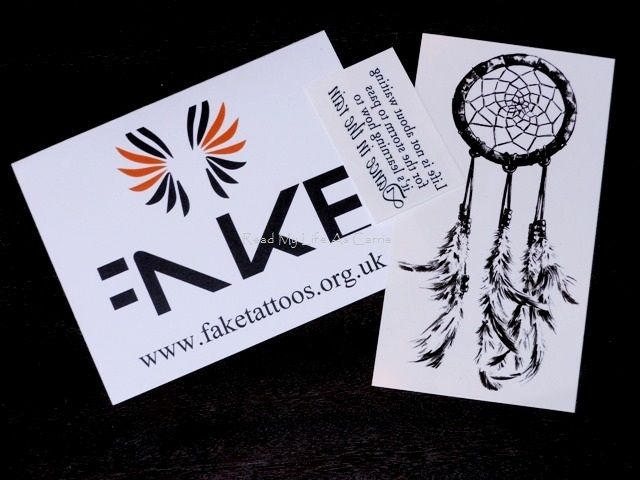 She sent me 2 fake tattoos -- a dream catcher and one with an inspirational quote

How to apply:

1. The skin should be clean and free of oils and makeup.

2. Next, remove the clear, protective top sheet.

3. Then press the tattoo firmly onto clean, dry skin with the design facing down.
Hold a wet cloth against the back of the tattoo, press down and make sure to wet
it thoroughly. Wait 30 seconds and slowly peel-off the paper backing.

4. Gently rinse the image with water for best effect and allow the tattoo to dry
before touching or covering with clothing.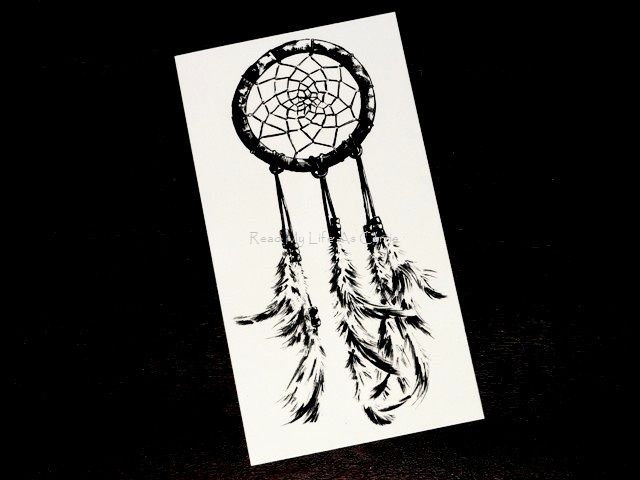 Dream Catcher Tattoo
£4.40
7 x 14 cm

This reminds me of Miley Cyrus' tattoo.
It's pretty isn't it?


Dance in the rain tattoo
£3.50
2.5 x 6 cm

This quote is so inspirational.
It's definitely better to just dance in the rain and accept life as it is.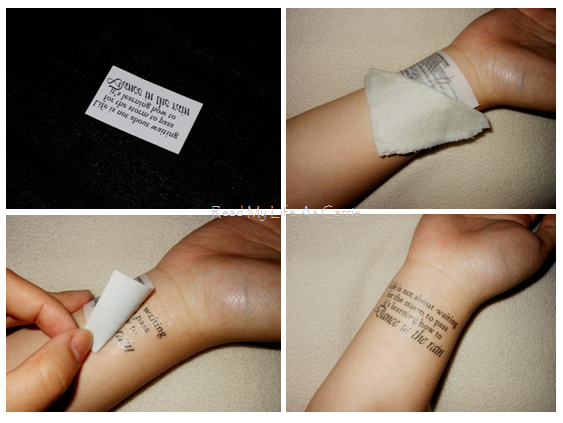 I gave the "Dance in the rain" tattoo to my sister.
She wanted it to be on her wrist so that's where we put it.
I think it turned out really good. It actually look real both near and far.
The tattoo lasted her almost 2 weeks.
She took very good care of it. And she didn't scrub as much in that area when she showered.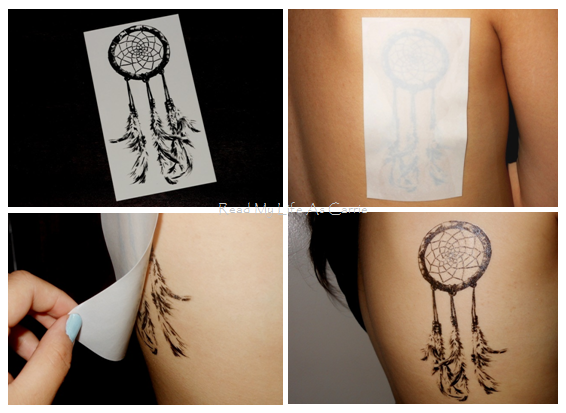 This one is the "Dream Catcher" one.
I decided to put it by my rib cage in my back.
Unfortunately, it only lasted 4 days. :(
It all depends on where you apply it. Make sure you put it on a place where you don't sweat as much.
Also make sure that it's a part of your body where you don't move often.
This prevents the tattoo from cracking.

They're very easy to apply. It goes on smoothly. Make sure to lightly go over it with water after application for a more realistic feel.


Did you guys ever get fake tattoos when you were little?!
TWITTER!
MyLifeAsCarrie