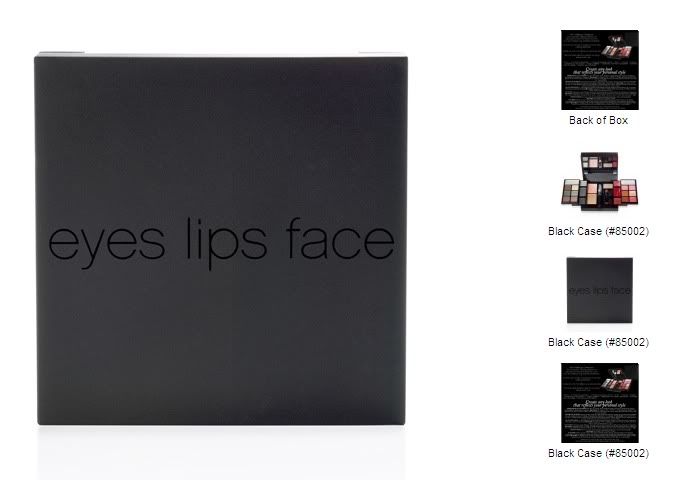 Our portable, chic Professional Makeup Collection lets you enjoy the ultimate freedom that comes with doing your own personal makeovers whenever, wherever! This

all-in-one compact includes all the must-have makeup essentials to create any look that suits your mood and your style.



$15.00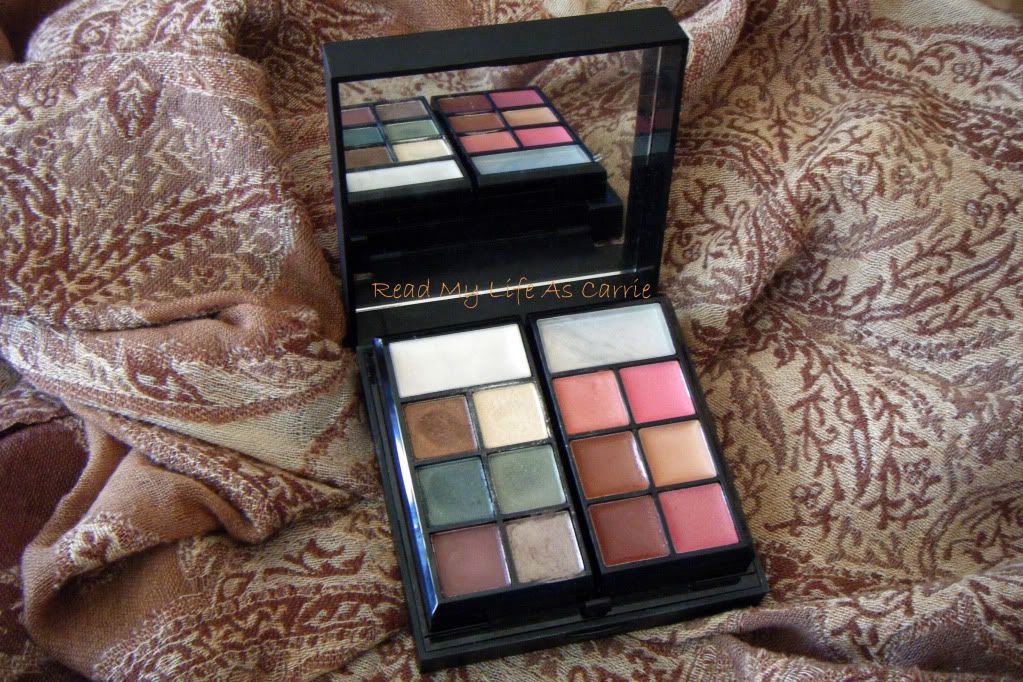 With everything you need -

eyeshadow, blush, lip gloss, bronzer, eyeliner, eyebrow, and even applicators

– it's the perfect, travel-sized,
Professional Makeup Kit that you can take anywhere you go!


Ebony Magazine calls our Studio Makeup Set a "steal" at only $15, and advises its readers that "when you want to turn up the glam, pack a range of highly pigmented eyeshadows, glosses, blushes and more in this sleek, portable palette that folds up tidily to fit into a clutch purse."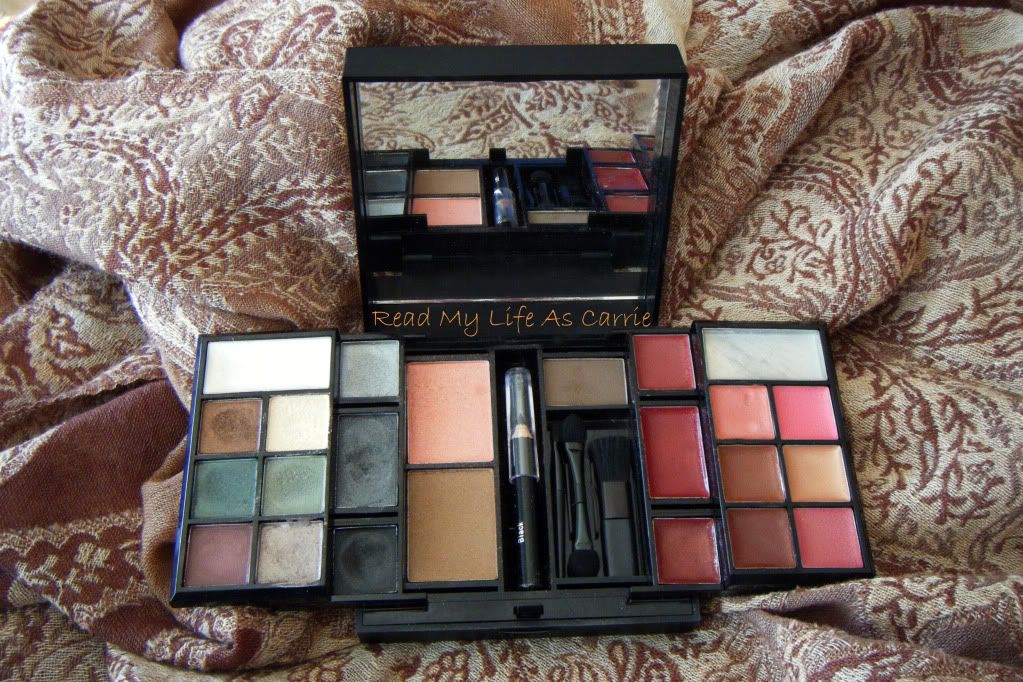 Our complete Makeup Artist Kit features a small sleek design and is priced at only $15!! Think how much you'd expect to pay for all 27 pieces if purchased separately!



www.eyeslipsface.com


The Studio 27 Piece Mini Makeup Collection includes:






9 Eyeshadow Shades
1 Cream Eyeshadow Shade
1 Brow Powder
1 Eye Liner Pencil - I don't have a swatch for this, I don't really use mine.
1 Dual-ended Eyeshadow Applicator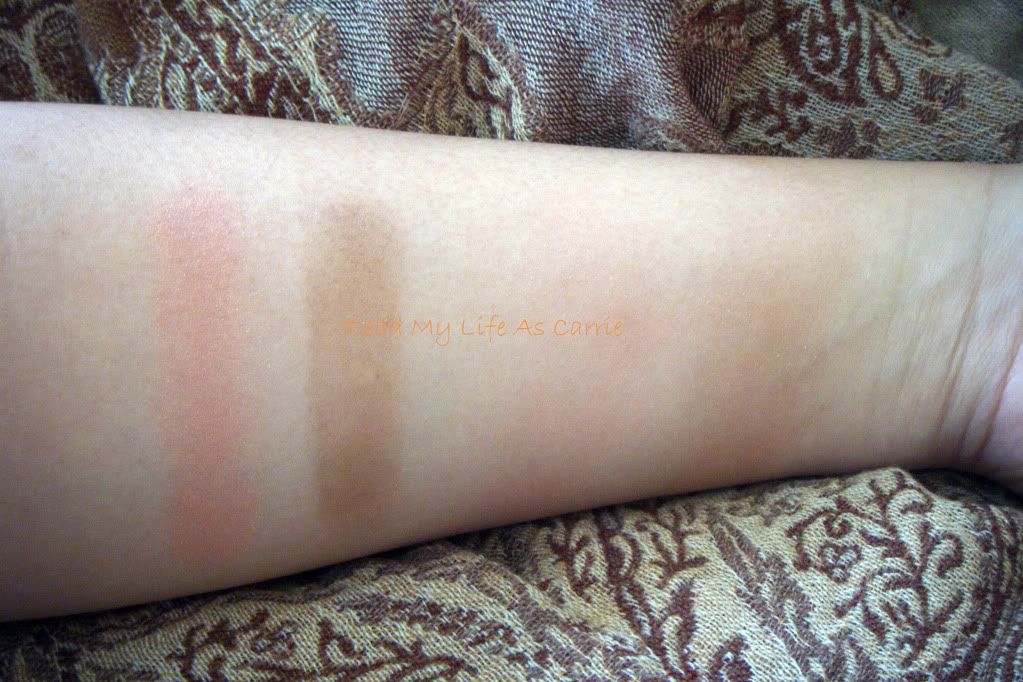 1 Blush
1 Bronzer
1 Face Brush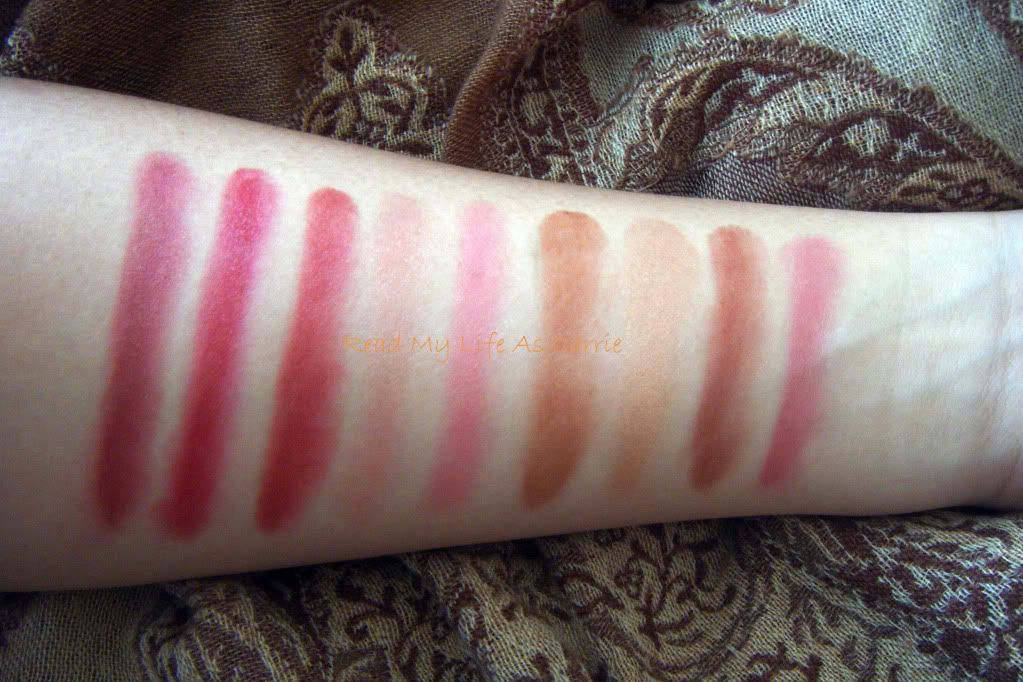 10 Lip Gloss Shades
1 Small Precision Lip Brush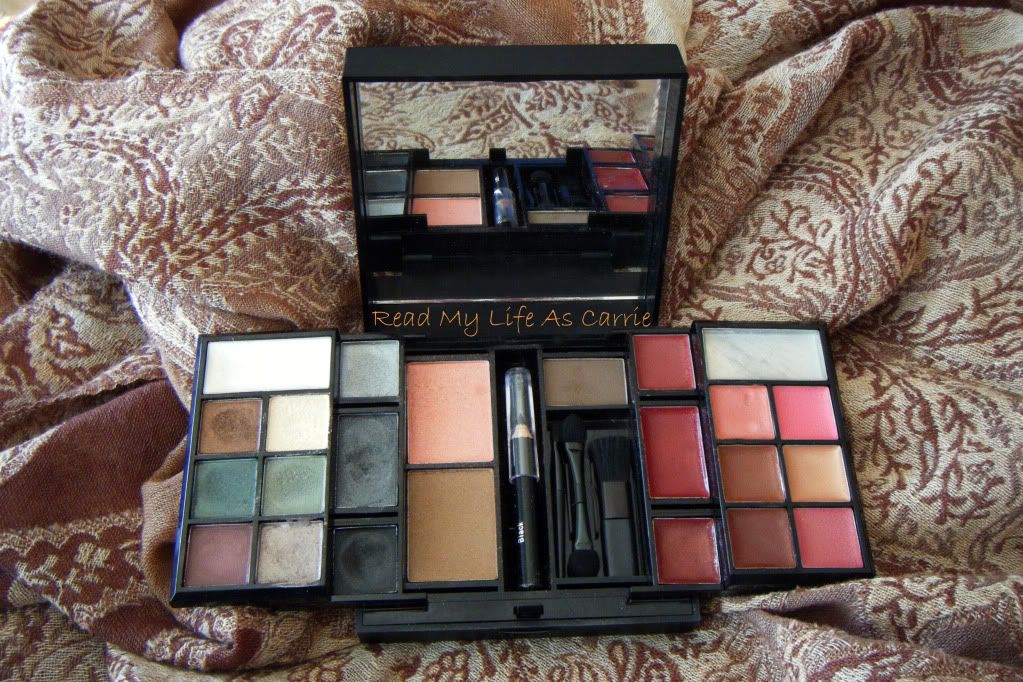 I've been using this palette a lot recently. I might use this on my sister and our friends for prom when I do their makeup. We'll see if one of them picks this palette. I'll keep you posted.


For $15.00, you have all the basic products you need. The eyeliner is not that great but you can use the darkest eyeshadow as a replacement. That's what I do.


The eyeshadows and lip glosses are pigmented while the blush and bronzer are light, but buildable. I like the mirror, it's big enough and is easy to clean.
It's really amazing -- it has everything you will ever need to get all dolled up! Perfect for traveling -- it has everything, the packaging is sleek and high quality (no need to worry about spills and stuff like that)!
What palette are you using right now?
The best thing is to look natural, but it takes makeup to look natural.
~ Calvin Klein