Well, I can finally say that it's OFFICIALLY summer!
And yes, I can definitely feel it now that the June gloom is gone.
I've been trying my best to stay cold in this weather by staying in the library or going to the mall.

One thing I abosultely hate about the summer is wearing heavy makeup.
It's very uncomfortable when you're strolling around the boardwalk, sweating your butt off and you see your makeup melting.

That's why I choose to wear VERY light and simple makeup during the summertime.
'
Here are tips on how to

"Look Pretty All Summer."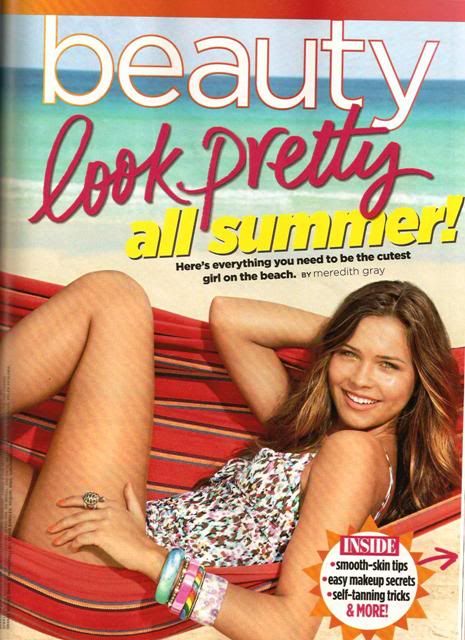 Be the hottest girl in the beach!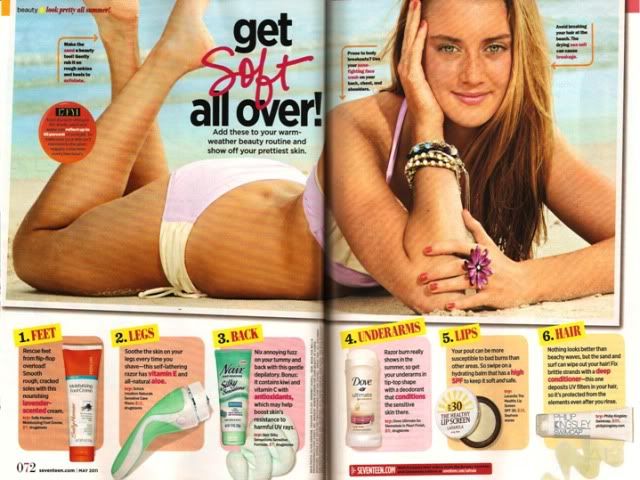 The Basics:



1. Always make sure to scrub your feet! Although the sand works as a very good exfoliant, it's always better to get a head start.

2. Don't forget to shave your legs for soft and smooth skin. I have never shaved my legs before. I choose not to start because I'm only going to end up having to shave them all the time. I'm a lazy person, so that wouldn't work for me.

3. Smoothen out your back and stomack with Nair! It also boosts your resistance to harmful UV Rays which is definitely a plus.

4. Keep your underarms smelling fresh and clean by applying Dove deodorant!

5. Moisturize your lips with a hydrating balms with SPF sunscreen.

6. No hairstyle is better than beachy waves when you're hanging out by the shores. Make sure to apply deep-conditioner to your locks before playing under the sun to keep it soft and luscious.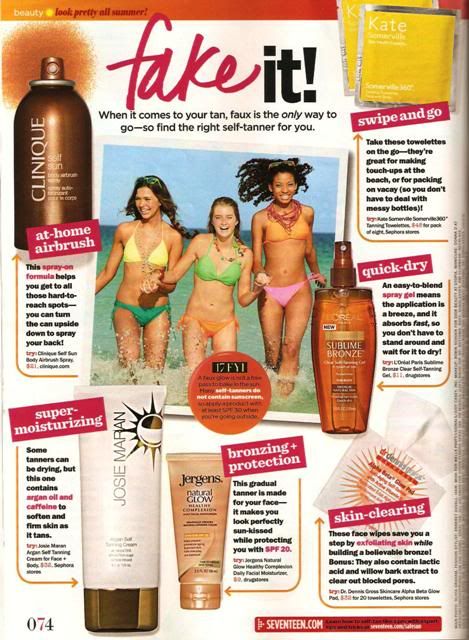 Don't want to stay under the sun for hours just to tan?

FAKE IT!



There are many products that you can buy in drugstores that will give you the same radiant tone as a real tan.

I'm fair-skinned so it's kind of hard for me to tan. But I use Jergens Natural Glow! It works really well for me.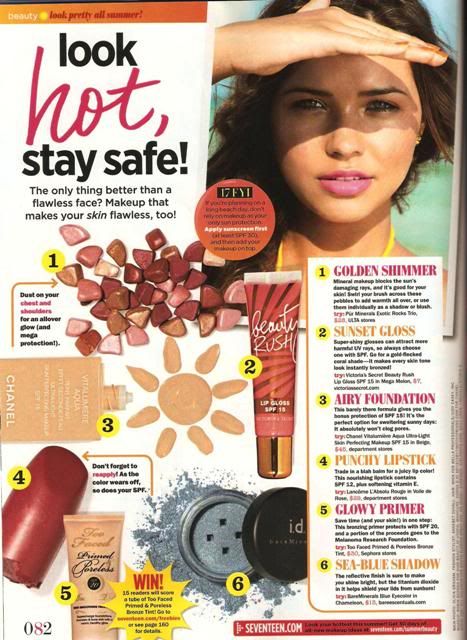 \

Tips on applying makeup that makes your skin flawless:

1. Golden Shimmer

2. Sunset Gloss

3. Airy Foundation

4. Punchy Lipstick

5. Glowy Primer

6. Sea-blue Shadow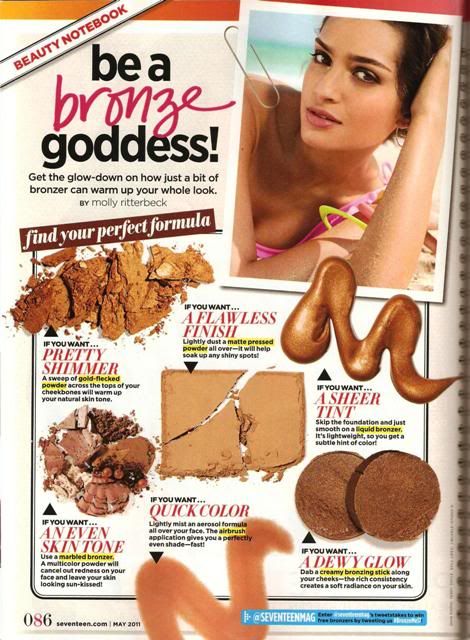 BRONZE! BRONZE! BRONZE!

Add bronzer for a more radiant looking skin.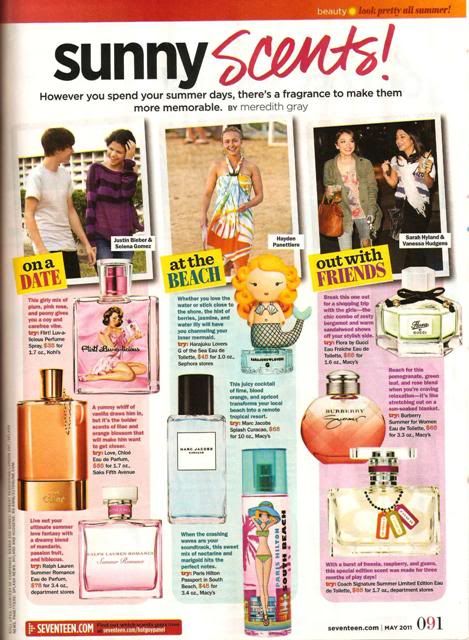 Keep yourself smelling great with these fragrances.
Sprits summery scents to add a flirtiness to your get up.






Summer-ize

your look!

Sparkly eyes.
Dewy cheeks.
Juicy lips.
Radiant skin.


Are you up and ready for the summer?


"So here's to all those summer nights when my feet hit the sand and the waves break my fall and all my friends around me out number the stars."

~Unknown