Lately, I have been window shopping online. I've visited so many store websites, it's crazy. I think it's fun to see what new things I can spend my "moolah" on when I'm in the ACTUAL store.

I like planning out what to buy, just so I don't go over my budget for the day. Though when I see something I REALLY REALLY like, I can't help but buy it which gets me waaaay over my budget. (and trust me, that happens ALL THE TIME!)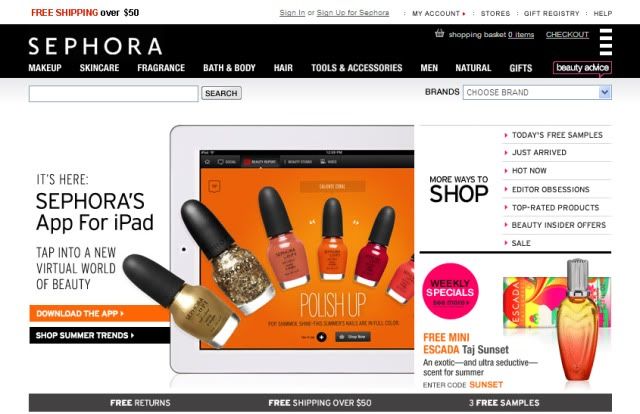 Sephora

is one of my favorite makeup stores. You can find almost everything there. From all kinds of skincare products to every color of the rainbow nail polishes.
I get lost in

Sephora

every time I walk in. I have to allow myself at least an hour in there. ;)

Here are a few of their new arrivals. Thought I'd share it with you guys!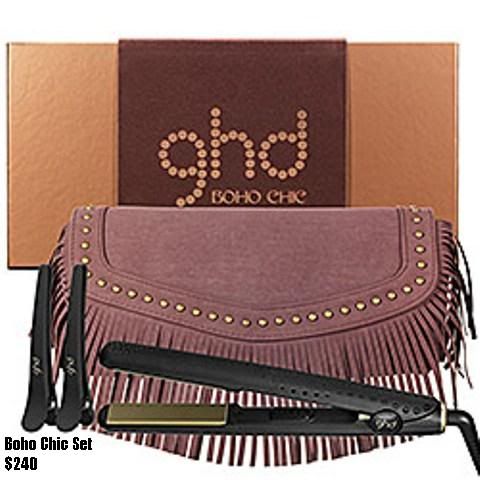 GHD Boho Chic

This set contains:
- ghd Gold Professional 1" Styler
- Protective Plate Guard
- 2 Sectioning Clips
- Get-the-Look Book
- Boho Inspired Heat-resistant Bag

The "Boho" look is the definitely a trend this season. Almost everyone is rocking it. And I, personally, love this look. The beachy waves with braided headbands wrapped around your head. TO DIE FOR. Love it :D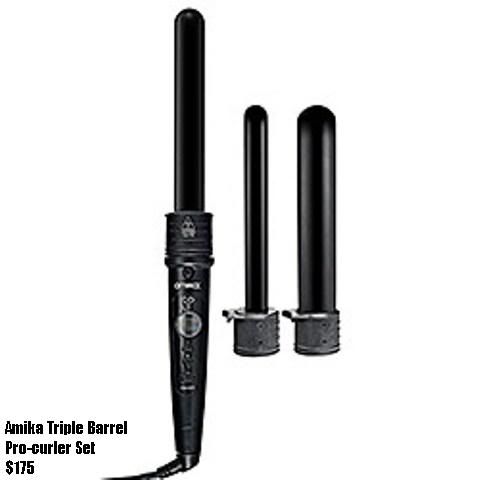 Amika Triple Barrel Pro-curler Set

My curling iron right now is the one with the clip.
I've been wanting to try the clipless wand just because it gives you a more natural looking wave. And a lot of people has been saying that it's waaay easier to use than the clip ones.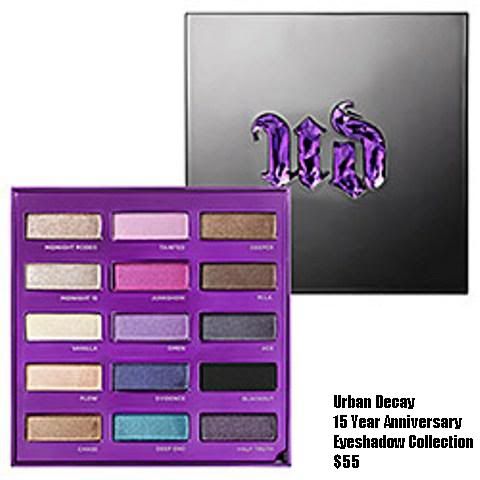 Urban Decay 15 Year Anniversary Eye Shadow Collection

LOVE the colors.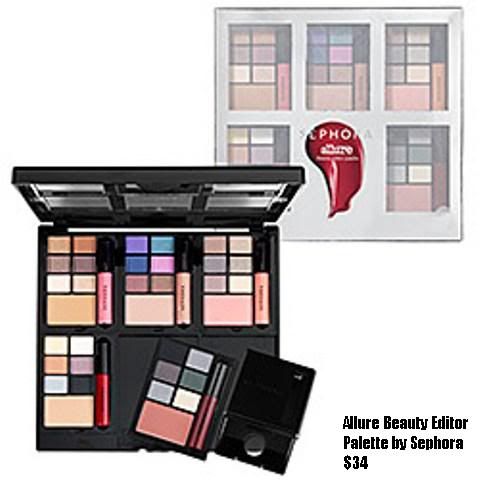 Allure Beauty Editor Palette by Sephora

It includes:

- Five fashionable color palettes
- Portable compact.
- The compact is interchangeable, so choose any palette, snap it in, and go!

Each palette contains:
- Six eye shadows
- One blush or bronzer
- One doe foot lipgloss.

Interchangeable Color Palettes:
- All Fun No Sun: coppers, bronzes and browns
- Color Theory: sharp jewel tones like violet and green
- Beauty 101: soft nudes and taupes
- Sparkles Fly: black, bold gold and orange
- Where There's Smoke: smoky charcoal and grays

Isn't this cool?!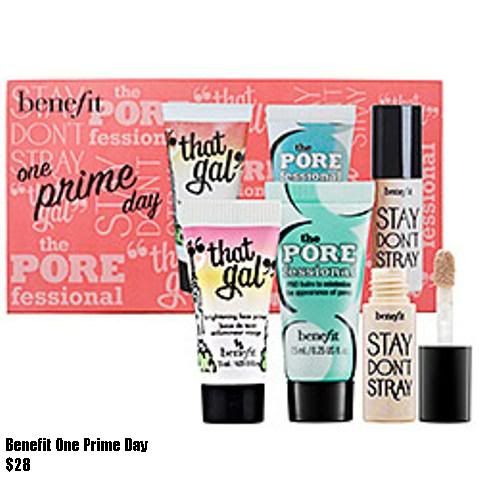 Benefit One Prime Day

I have used the "That Gal" primer and it works great.
Now I'd really love to try the "Pore-fessional" and the "Stay don't stray" ones.
It's really good to apply primer before anything else because it helps the makeup last longer. It also makes the makeup more vibrant.


Laura Mercier Moisture Supreme Foundation

I've been hearing really good things about this product.
I want to see for myself. ;]


The Garden of Good & Evil Nail Mini Collection

This set contains the colors:

- Completely Fern-ished (dark green)
- Eve-y On the Eyes (grape)
- Tempted by Teal (metallic teal)
- Frankly I Don't Give A-Dam (gray)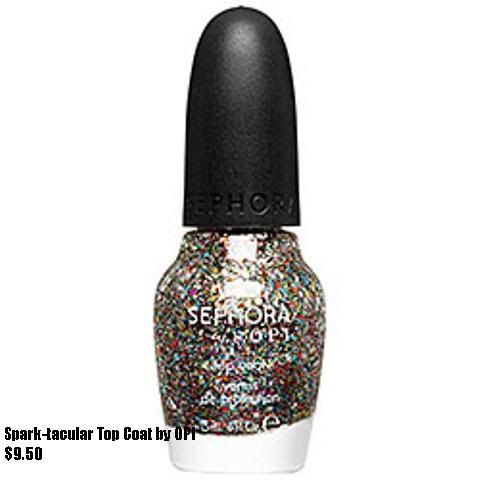 Spark-tacular top coat

GLITTERS! SPARKLY!
Enough said :D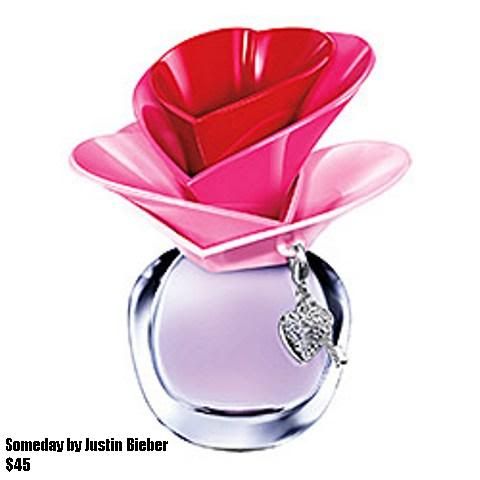 Someday by Justin Bieber

It smells good but nothing special.


DKNY Be Delicious Juice Gift Set

I love the Be Delicious Apple perfume. It smells soooooo good!
So I would love to have this.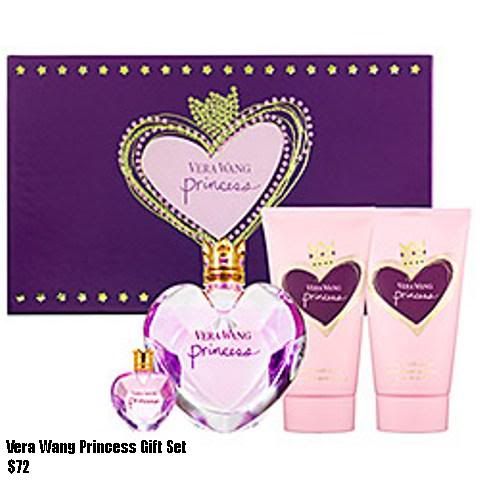 And finally, Vera Wang Princess Gift Set!

I have been wanting this ever since I can remember. I just never get the chance to try it. (I always end up spending my money on clothes.)


Have you been to Sephora lately? What's your latest purchase?
TWITTER!
MyLifeAsCarrie