Before you continue to read on, make sure that you've seen my LOVE IT post first.
Click
here
to see it. :]

In my previous post, I showed you guys my favorite Blue Carpet Looks at the

2011 Teen Choice Awards

. I had fun reading all your comments and hearing your different opinions on them.

In this post, I want to show you guys the looks that I really didn't connect with. Or in shorter words, this is my

HATE IT

post. Some of these looks aren't really ugly, there was just something about them that I didn't like, while the other looks definitely have a "WTF" factor.

See for yourself and tell me what YOU think!
Zoe Saldana

I always look forward to what she wears on awards show, so I must admit that I was a little disappointed when she showed up in this.
I mean the dress is not too bad but the belt threw the whole look off.
It doesn't match her dress at all nor her shoes.

Regardless, I still love her style.


Ashley Greene

When I saw this on the Blue Carpet, I really didn't like it!
There's something about this look that's really off.
She should've gone with the traditional mini dress with cute pumps.

She looks like she's going to an office meeting.


Nikki Reed

I HATE IT! Why would she wear this?!
I don't even know what to say. :/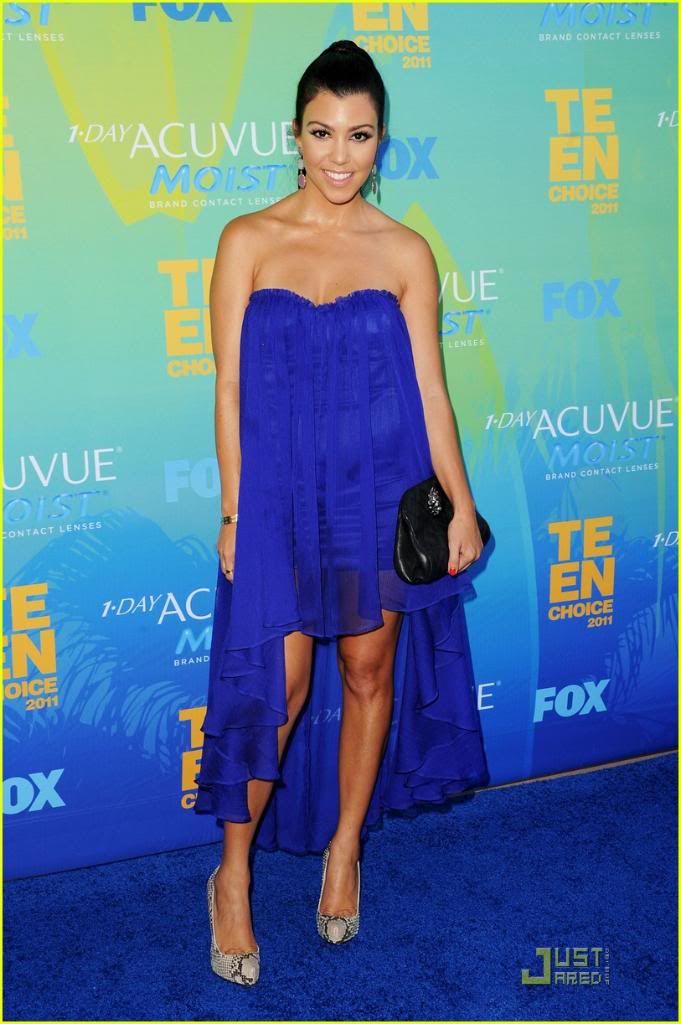 Kourtney Kardashian

Okay, so I love the color. I love her shoes. I love how she did her hair and makeup, simple and clean. But I HATE her dress. It looks like she's wearing a curtain with a garter to hold it up. The fit does not look good on her.


Zooey Deschanel

Yeah, I HATE this too.
She's so pretty though. The dress was just too grandma-ish for me.
And her hair looks weird.


Raven Symone

Let me start by saying that I love Raven. I think she's hilarious.
I used to always watch her show on Disney, That so Raven. :D

I don't HATE this, but I don't like it either. She needs to start flaunting her new body. Like seriously, she looks healthy and beautiful and she needs to feel confident about that.


Katie Leclerc

I love her on Switched at Birth! She such an amazing actress. Being deaf and being able to talk, read lips, and sign at the same time. WOW! She's actually the reason why I'm starting to learn ASL. :P

I think this dress washes her out. I like the style though. But a different color would've been better.


Tyra Banks

This totally a "WTF". What is she doing?
She looks like a wannabe catwoman. Man, what's happening to the world!



Any thoughts? Share them with me below. :D




Fashion is what you adopt when you don't know who you are.

~Quentin Crisp

I'm having a Feather Earrings Giveaway. If you haven't already joined, now is your chance. :D
Feather Earrings Giveaway!


TWITTER! MyLifeAsCarrie