Lately, FEATHERS are everywhere. FEATHER hair extensions, FEATHER earrings, FEATHER headbands, FEATHER necklaces, FEATHER EVERYTHING!

It's very popular that you can pretty much find it anywhere you go.


I was recently given an amazing opportunity by Laura from
give-jewelry.com
to host a review/giveaway just for you guys.

Give-Jewelry.com is an online store that promotes the 1-1-1 Movement.
I visited their
blog
and their
shop
and let me tell you, it is very INSPIRATIONAL.


With every piece of jewelry you purchase, GIVE Jewelry is able to provide a week of nutritious food (that's 21 meals!) for a child in genuine need.

Our Mission: Bringing and end to world hunger, one child at a time.

Wouldn't it be great to be able to provide one week worth of food to a child in need?
All you would have to do is purchase at least ONE piece of jewelry and you are one step closer to changing the world.

Buy one piece of jewelry and they will donate one week worth of food in your name. How great is that?!

There is nothing better than knowing that you were able to help a person overnight.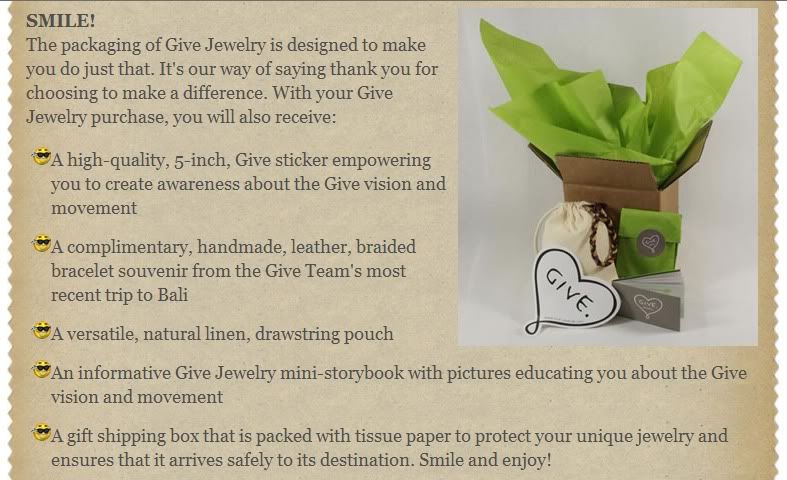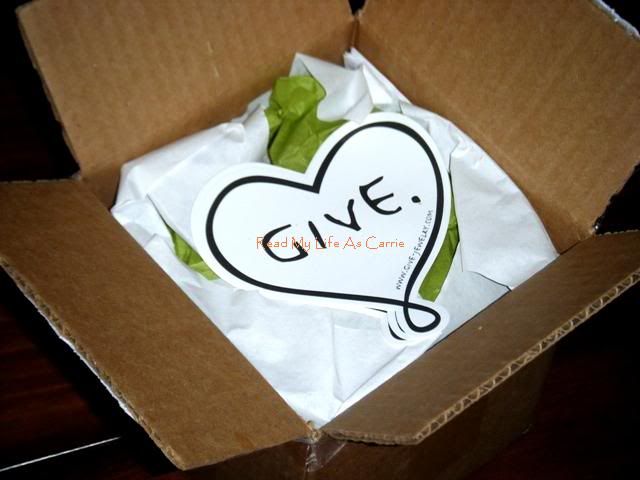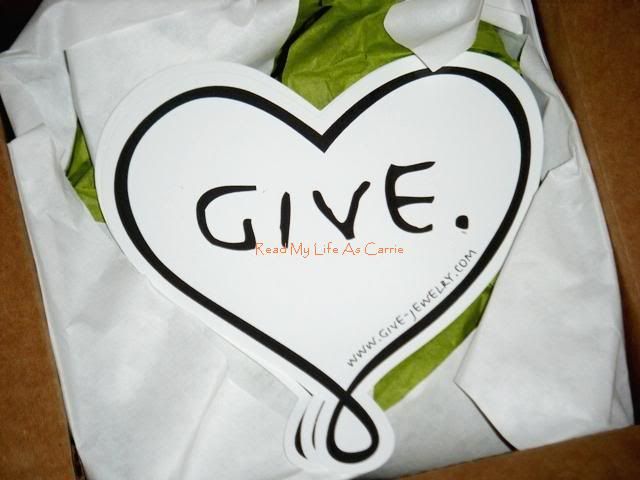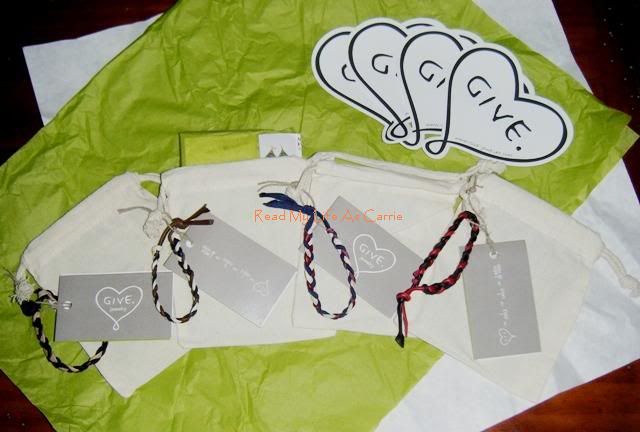 Laura sent me 4 pairs of feather earrings which means that we were able to provide 4 weeks worth of food for one child.
I was so excited when she told me this. It's a great feeling. :D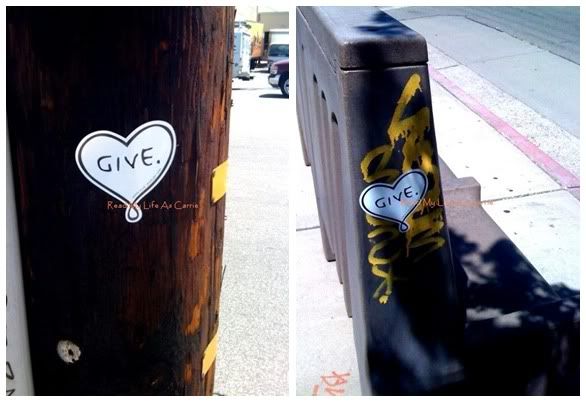 Along with the earrings, Give-Jewelry also gave me 4 "GIVE" stickers.
My job is to post them up anywhere so that anyone can see it.
That way, I'll be able to help spread the word about the movement.
I decided to stick them in a bus bench and a street lamp post.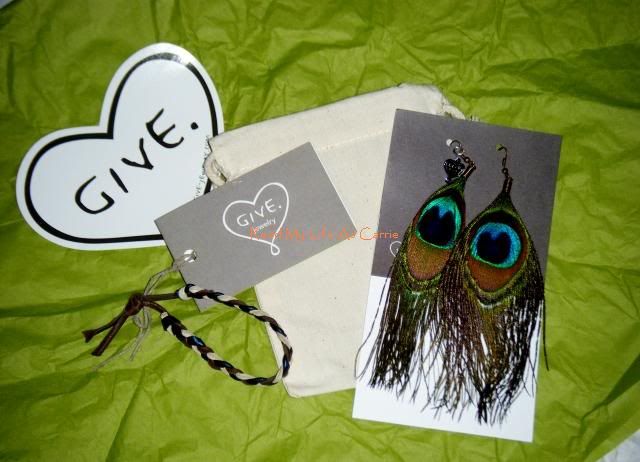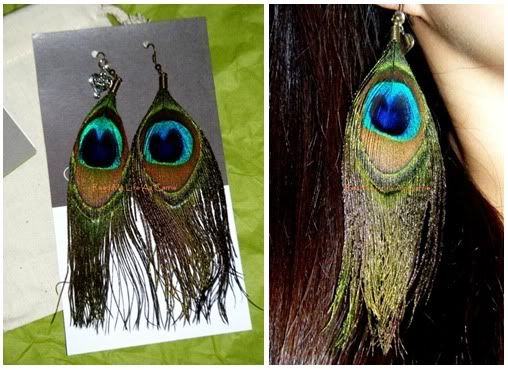 Natural Peacock Feather Earrings


4" to 6" inches long
Very Fun and Amazingly Popular!

This is probably my favorite earrings ever.
They are of high quality.
Very light. It will definitely not hurt your ears.
It can go with everything: white, black, brown, yellow, pink, blue, green, and every color in the rainbow.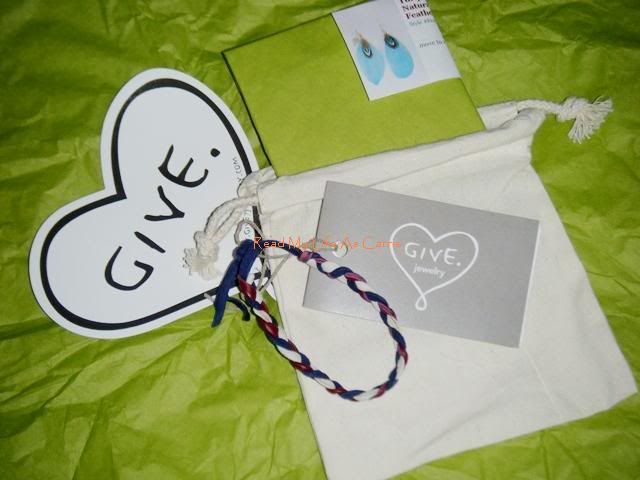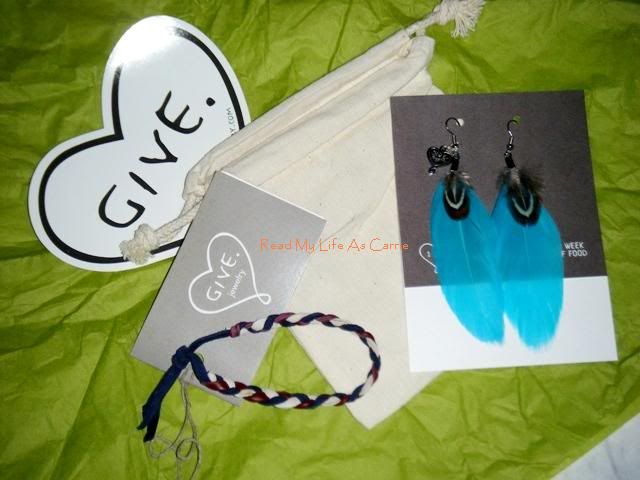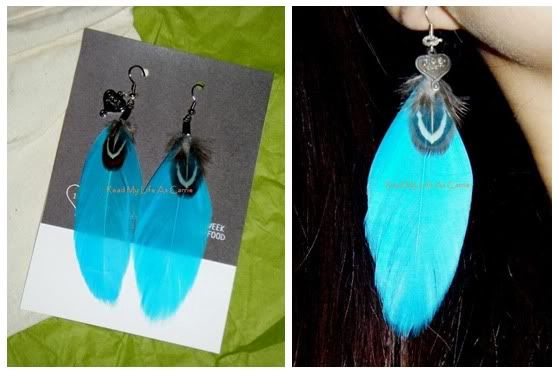 Turquoise with Natural Quail Feather Earrings


4" inches long
Very Fun and Amazingly Popular!

These earrings are so bright. The color is so vibrant, I love it.
It's also very light and subtle.
Like the peacock earrings above, you can also wear this with any color.
***GIVEAWAY TIME***


The Rasta-Style Feather Earrings & the Feather Earrings


I will be giving away these 2 pairs of earrings to one lucky reader.
I hope that this will act as a jump-start for all of you guys to help GIVE-jewelry.com.

How to enter:

1.) MANDATORY: You must be a public follower of Read My Life As Carrie via Google Friend Connect.
2.) MANDATORY: You must go to the
Give-Jewelry Blog
and sign up for updates via email.


Extra entries:
(Please leave a separate comment for each extra entry. This will make it easier to count the entries. THANK YOU!)

1.) Follow
MyLifeAsCarrie
on twitter. +2
2.) Follow
GiveJewelryTeam
on twitter. +2
3.) Go to the
Give-Jewelry Shop
and tell me which jewelry is your absolute favorite. +1
4.) Tweet about this giveaway and leave me the link in your entry. +1
5.) Blog about this giveaway and leave me the link to your post in your entry. +5
6.) Purchase something from the Give-Jewelry Shop and let me know what you bought in your entry. +3
7.) Ever donated to a charity? Or volunteered at a Food Drive? Tell me all about it in your entry +5



This is an International giveaway and it will end on August 21, 2011, 11:56 PM PST.


I WISH ALL OF YOU GOOD LUCK.
LET'S ALL GO OUT THERE AND MAKE A DIFFERENCE IN THE WORLD
.

You're the only one who can make the difference. Whatever your dream is, go for it.

~Earvin Magic Johnson
TWITTER!
MyLifeAsCarrie