E.L.F Eyebrow Kit
$3.00

Create brows that are fuller, thicker, and more defined! The pigmented wax defines and shapes brows and the color complementing setting powder keeps them looking arched and perfected. The doubled sided taklon brush has one side to help arch your brows while the other side aids in filling them in. This duo provides lasting color definition for a naturally beautiful look.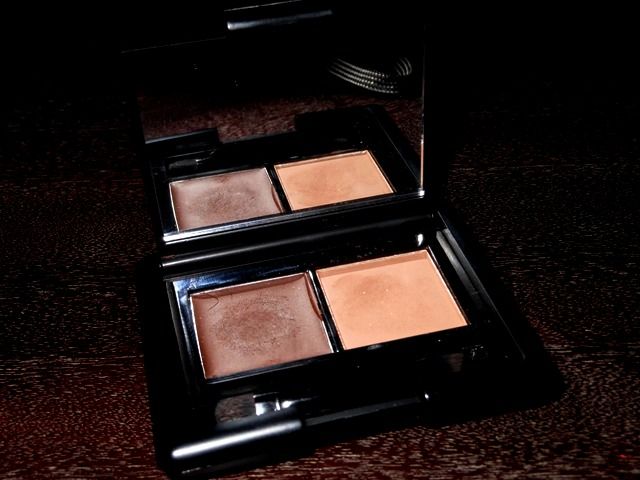 This was given to me as a Christmas gift from my sister.
I've been using it for quite sometime now and I absolutely love it.
I am pretty light skinned with dark brown hair so my sister got me the "light" eyebrow kit.
It's very easy to apply and it's long-lasting.
It also blends and covers really well.
It's very light, not heavy on the eyebrows at all.


I use the wax
(darker side)
to shape and define my eyebrows.
Then I apply the settling powder
(lighter side)
afterwards.
Applying this is super simple. It's not messy at all and it takes at least 3 minutes.


Here is a swatch of the wax and the settling powder.



I use this eyebrow kit everyday. The same as my MAC concealer, I cannot leave the house without applying this product to my eyebrows. It's definitely a must for me.




It leaves me eyebrows looking fuller while still looking natural.




This is one of my absolute favorite products so I will definitely repurchase.




Have you guys ever tried the E.L.F. Eyebrow kit? How did you like it?
TWITTER!
MyLifeAsCarrie