Next up in my
Fashion To Figure
mini haul is the...


Two-Tone Gold & Black Necklace
I got this for $16.00 at
http://www.fashiontofigure.com/
.
Like I've said before, they have so many cute pieces on their accessories section.
It was a hard decision for me.


This necklace is very delicate.
Each layer of strand is soooo tiny, it tends to knot all together.
Other than that, I love the gold and black color.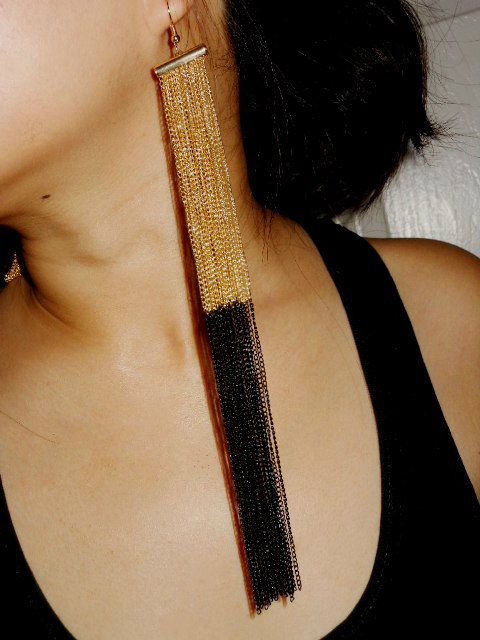 It came with a pair of REALLY long dangling earrings.
When I was putting it on, multiple strands fell out. I found them all over my room as I was cleaning up.
I don't really know yet where I'll be wearing these but I'm sure an event will come up soon.
Preferably a formal occasion. LOL.


This is how it looks on. As you can see, the strands start to knot a bit.
That's what I don't like about it. But I love how it looks paired with the black tank.
I can also wear this with a coral colored high-low dress paired with black wedges.
That would be a nice date night look. :D


I have one more thing to show you guys from Fashion To Figure. So stay tuned...

What's your take on layered necklaces for the summer?
TWITTER!
MyLifeAsCarrie